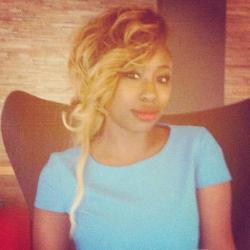 Ayoka Lucas's Blog Posts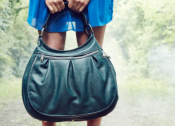 Here's your chance to win your very own high quality, handmade handbag from local designer and style expert Ayoka Lucas. Get your phones out and your selfie poses ready, the race is on!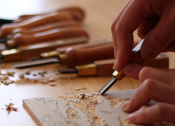 Carve into some serious style with this local designer, artist, mother, multi-tasker, wife, and all around super hero. Blogger Ayoka Lucas gives us an inside look at what it takes to do what you love.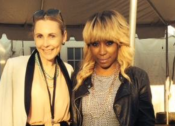 Back with more! The style genius Ayoka Lucas give us her thoughts on the second night of Charleston Fashion Week as a designer, style critic, and even as a mother.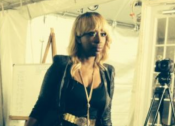 If you haven't gotten your fill of Charleston Fashion Week, how about looking through the brainchild of the entire operation? That's right, here's Ayoka's take on night one of life under the tents.
Meet June Canedo. A former College of Charleston graduate turned world traveler, artist, fashionista, writer and now, most importantly, analog photographer.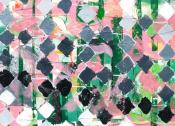 Charleston Supported Art is providing amazing opportunities for artists to showcase their work. Come be a part of this nationwide movement March 6th and learn why it is so vital for our local artists.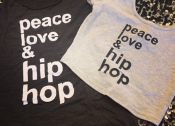 Ayoka Lucas tells us how dance instructor Angel Roberts and her Peace Love Hip Hop dance studios are giving all ages a place to learn how to Twerk out some of their best moves.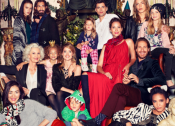 Seriously, we can get you in... I'll tell you all about our partnership with H&M and how you can win a style consultation, a knockout head-to-toe outfit, and gift cards- PLUS how to see it all first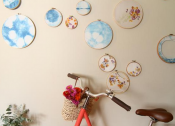 She's a strong force in the local art scene, gathering local vegetation to prepare her eco-friendly dyes for her masterpieces. Here's a peek at her work, plus find out where you can learn her craft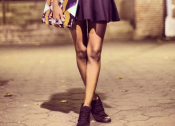 Meet Hannah Davis—founder of BANGS Shoes (whose mission statement is "Stand on Issues")—and get the scoop on a must-attend art, food, fashion, and music-inspired fundraiser happening tomorrow at Redux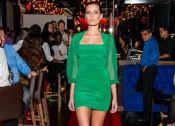 Meet Society Street's Little Black Dress—the new kid on Charleston's retail block. See some of the knockout frocks shown recently at their fall fashion show at Republic & hear what else they offer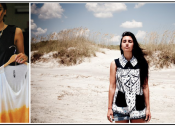 Charleston native and budding designer Monique Araujo is Paris-bound—about her, the dress that won her third nationally in the Humane Society competition, and the sewing machine awaiting her in France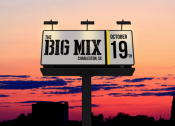 Heard about the Big Mix? Here's the scoop on this Southern celebration of street style (like what, when, and where), and a Q&A with it's charming—and stylish—founder, KJ Kearney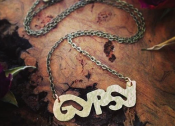 Get to know the gal behind Jade Stone Jewelry—a kick-ass collection of one-of-a-kind pieces featuring exotic stones from across the world. Plus? Learn where to buy the baubles in Chas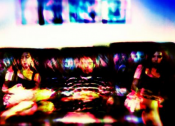 Meet the director behind the short film "If You Return," featured at this year's Chas International Film Festival, and his artistic style of choice—glitch art. Plus, see the film's trailer here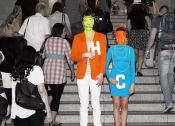 5 instagrams, that is. Meet this Brooklyn-based (and quite stylish) rockstar duo here. Plus, get the scoop on where to see them live in Chas THIS Friday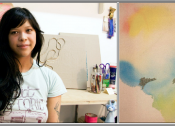 Dalia Dalili spotlights the innovative local fiber artist who teaches workshops at Spacecraft Studios, toils away at Redux, and has her hands in Charleston Garment Manufactory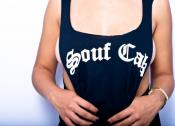 "I think it only needs to take one SC-based brand to blow up to really get people to want to know what streetwear is." Photos and more details from KJ Kearney's chat with Ode Clothing's Pierre Nelson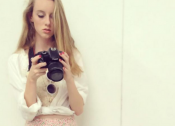 Aren't familiar with vintage style broker Kate Stewart or her line alice & daisy? Here's your chance. Learn what's next for this local style star and where to see her goods TOMORROW...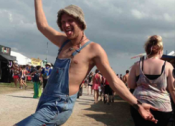 Spangled bathing suit tops dripping with Americana, 80s-cool neon nods to DJ Jazzy Jeff, harvest-chic overalls—a look at the fads and fashions of the 2013 music fest, down on the farm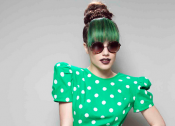 Is anyone locally adapting today's trends to yesterday's frocks? Yep—meet Find Keep Vintage, a pair of designers sewing new life into old duds from their bedroom-turned-studio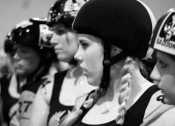 One night with the Lowcountry Highrollers had me wondering... How tough am I REALLY? Here's a rundown of how these rock-star ladies roll, and plenty of pics. Bring on the rough-and-tumble!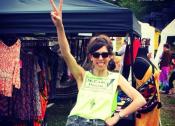 Headed to Bonnaroo this weekend? Charleston designer and stylist Julie Wheat shares her sage advice on what NOT to forget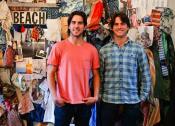 If you weren't at the Faherty Brand pop-up shop Saturday night at The Alley, you missed out. Here's a recap, plus some background on the twin brother designers and their eco-friendly venture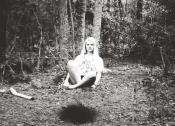 You're going to want to keep an eye on this girl—meet Emma DeMuth, high school freshman who's adding "levitation photography" to a list of creative pursuits that's wise beyond her years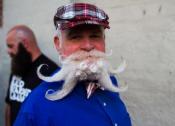 You may have seen a lot in your days, but here's something WAY different for your Friday morning—raucous photos from my night judging the anything-goes contest at the Music Farm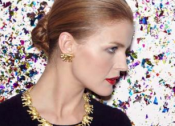 Jewelry from Deirdre Zahl's curated vintage collection has already made its way into episodes of Mad Men, and now she's out with her own debut line! Here's more, plus a quick Q&A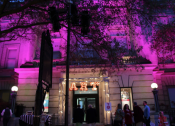 Cator Sparks was there, along with Ayoka Lucas, Cindy Hayes, the Macintosh, FIG, WildFlour and so many more... all decked in their finest pink for the street party of the year. Lots of photos here
A brief look at model, father, men's clothing designer Chelsie Ravenell, and his best style moments around the globe...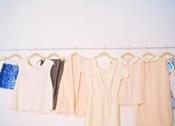 A peek inside the local trendsetter's fresh new line, what's on her inspiration board, and the one thing she hates most about fashion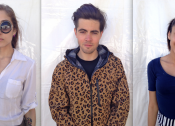 Now that Fashion Week's behind us, it's time to call attention to the catwalkers who made the show. From the standout youngsters to the most dedicated, here they are: The CFW Model Superlatives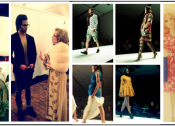 Sleep is becoming more elusive by the day... A Cynthia Rowley soiree with Fern Mallis, modeling scouts, and loving Afriyie Poku's standing O. Plus Loren's Macintosh/Cocktail Club after-party wrap-up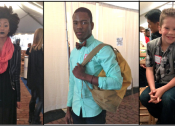 What looks do the models kick back in when they're not strutting down the catwalk? Here are some of my favorite "off-hours" looks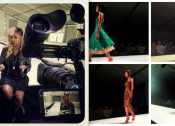 The fashion-filled bootcamp continues! Here's the behind-the-scenes breakdown from yesterday—from custom fit duds from Mychael Knight to tales of the over-served at the Rarebit after party
Photos of last-minute prep with model coach Michelle Wood, plus a peek inside the hair and make-up tent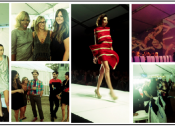 This week is a bit like attending fashion boot camp... bright lights interviews, platform heel marathons, and multi-tasking manicures. Plus, style asst. Loren fills us in on late-night antics...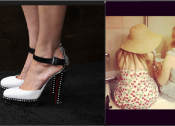 Prep your puppies (take care of your feet), don't overdo the booze, and know your best angle... camera angle, that is. Here are 5 tried-and-true tips for behind-the-scenes brilliance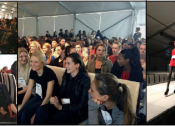 Assistant model coach Bergen shares a peek at the last day of CFW model rehearsals before the runways go live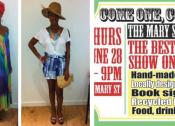 Have plans for happy hour? Scratch them! Get some professional styling tips and unbeatable trunk show finds at tonight's two events (plus take a peek at what's in store for the weekend!)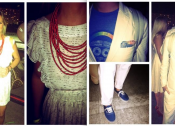 In a sea of white ensembles, colorful accessories (glow sticks included) made these style stars' ensembles pop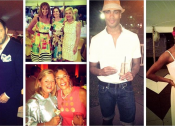 In bright colors, bold patterns, and silhouettes that stun, these style stars shined at Spoleto's Opening Night Fête and the opening party for Feng Yi Ting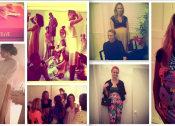 Check out some highlights from last week's Living Vintage at Novel, an event that sent me into a style time warp to decades past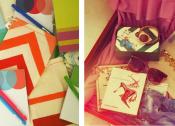 Stock up on vintage clothes, furnishings, textiles, and oh-so-much more at this weekend's unique shopping experience, hosted by Angie Hranowsky and Lauren Lail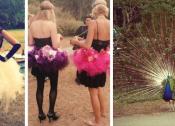 Did I walk into another era? Or perhaps the set of a romantic film? Nope. It was the Eco Bridal Book and Film Release Gala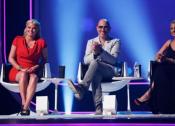 A spur of the moment jetset (and invite from Sarah Parrott) landed CFW Model Liaison Joe Quinn in NYC Tuesday night, there to watch NBC's Fashion Star with the Fashion Stars themselves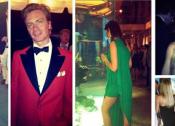 The dress code for the 2012 Water Ball was listed as "Charleston formal." See how Social Primer's K. Cooper Ray and other local style stars interpreted the code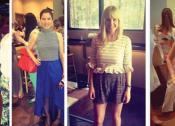 Bocce ball and doughnuts, runways and real-deal shopping—here's a rundown of the two-day fashion fête