Laura Mercier
BY: Andrew C. Petersen
So we've talked about how brushes are just as important (if not more!) than makeup itself when it comes to achieving a perfect application. Now it's time to throw out those dirty, disgusting...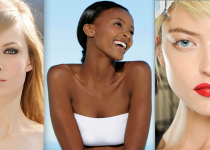 BY: Andrew C. Petersen
Click… Click... Click... The streets of Charleston are abuzz with the sounds of fabulous motion. The horse-drawn carriages that tool locals and tourists around our fair city have been drowned out by...
BY: Andrew C. Petersen
Dull, gray, cold weather has not been the only obstacle that my fair ladies have been dealing with. The real enemy of the season is dull, lackluster skin that this weather brings to the usually fresh...
BY: Andrew C. Petersen
Tick-tock goes the clock! As the years pile up, so can the sunspots and wrinkles. But don't fret about turning another year older—turn that frown around and embrace another gorgeous year! Like a...
BY: Andrew C. Petersen
Now that we have mastered concealer ("Concealer? Yes Please!"), I want to kick it up a notch and talk about one of my favorite makeup tricks—brightener. Who doesn't want to look a little brighter or...
BY: Andrew C. Petersen
BLOG OF THE WEEK: Let's be real: few things are grittier than a breakup via text. The Grit team chose Andrew's post-breakup post for the Blog of the Week as much for his candid account of this...
BY: Andrew C. Petersen
Yes, my darlings, it is true. I was dumped today. And by text, if you can believe. Tragic right? Well what would be even more tragic is if I let my physical and emotional well-being suffer....
BY: Andrew C. Petersen
This HEAT! This overwhelming, blistering heat! As soon as I step off my front porch, it looks as if I've just come back from a dip in the Atlantic. I've instructed the dog to walk himself and...
BY: Andrew C. Petersen
Take it off! I mean really take it off and show what Mother Nature gave you. Perfect, nude, bare, and blushing skin! Let go of the cover up—lose it to the summertime breeze—and bask in your own...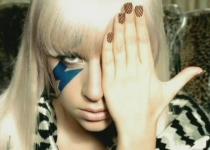 BY: Andrew C. Petersen
It's time to take, what I like to call, a "beauty dare." In my past Breakup Makeup posts, we focused on getting repaired and rejuvenated, but now it's time to unleash that inner tigress (or...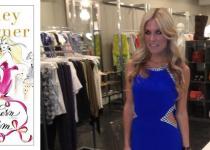 BY: Andrew C. Petersen
For weeks now I have been hearing a fabulous rumor that the gorgeous Tinsley Mortimer was coming to our quaint city to sign copies of her new book, Southern Charm. Gossip, you...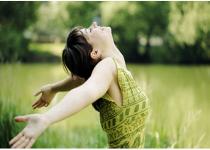 BY: Andrew C. Petersen
Bonjour Beauties! Our topic for the second installment of the Breakup Makeup Plan: Rejuvenate. The art of rejuvenation is really quite apropos to my life currently and here's why: I...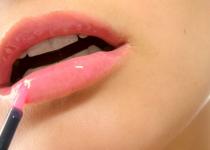 BY: Andrew C. Petersen
Ready for some New Year's resolutions you can stick to? Here we go: Time to step out of our beauty box a little with some easy, common-sense measures to get you out of your routine and refresh your...