Laura Mercier
BY: Andrew C. Petersen
What's the difference between a blush and a bronzer brush? How about the eyeliner, eyeshadow, and brow varieties? Last time we talked about why they're all important—now let's decode that brush kit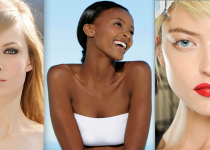 BY: Andrew C. Petersen
To get you ready for spring (and CFW!), I spoke with global makeup artist Juan Carlos Belmonte to learn the beauty looks on trend now. Spoiler: defined lips and eyes, and beautiful skin—SANS makeup
BY: Andrew C. Petersen
How's your face handling this drop in temp? If your skin's dull and lackluster, read on! I've got the fix
BY: Andrew C. Petersen
So many of us are afraid of aging, but guess what? It's going to happen. No need to fret about those candles on your cake—here are my tips and top product picks for making your youthful look last
BY: Andrew C. Petersen
Ever wonder how J. Lo gets that brilliant glow? Or how about Kim Kardashian and her perfectly polished look? I'll let you in on one of the stars' (and we makeup artists') best-kept secrets: brightener
BY: Andrew C. Petersen
Let's be real: few things are grittier than a breakup via text. In our Blog of the Week, Andrew recounts just this, then gives us some solid product tips and wise-worded advice
BY: Andrew C. Petersen
... Put it on your face and clear your pores! Here's to not letting minor mishaps (like a breakup via text) take a toll on your physical or emotional mojo
BY: Andrew C. Petersen
Heat-induced beauty lapses are a special shade of tragic, so how do you maintain your sexy? I'll tell you, so pour yourself a glass of sweet iced tea and take notes
BY: Andrew C. Petersen
With the carefree spirit of the season in mind, let your skin breathe! Here's how to pull off "less is more" in summer beauty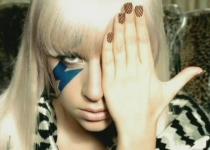 BY: Andrew C. Petersen
So you're repaired and rejuvenated, but to get past that breakup you'll need to take it one more brave step further. I dare you to....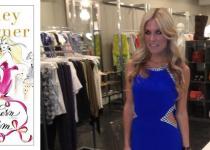 BY: Andrew C. Petersen
Southern girl-turned-Manhattan socialite Tinsley Mortimer came to town yesterday, bringing with her some fiction, style, and Southern Charm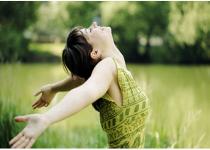 BY: Andrew C. Petersen
Personal relationships aren't the only breakups we're faced with. Here's some quick tips for rejuvenating your mind, body, and skin after loss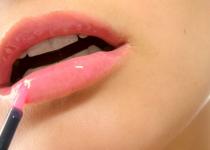 BY: Andrew C. Petersen
Has your beauty routine become a little too routine? Here's my top ten, must-do tips for freshening things up this year. Easy, effective—get ready to shine, ladies!