Guest Grit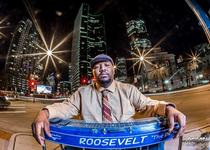 BY: Guest Blogger
No plans this weekend? We've got you covered. Famed steel guiatrist Roosevelt Collier is headlining the Summer Solstice Bash with help from jam band Umphrey's McGee at the Charleston Pour House this Saturday, June 25th, at 10pm.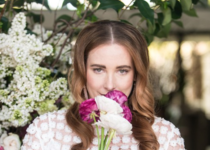 BY: Guest Blogger
Charleston Fashion Icon Andrea Serrano—Charleston Shop Curator—shares the individual styles of some of this weeks culinary champions.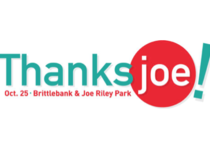 BY: Lorena Jordan
How, in a city that is heavily stratified by race, income, and history, can one man remain in power so long and remain so beloved? We say thank you to Mayor Joe Riley for forty years of service.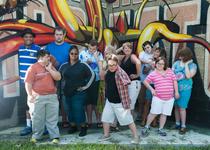 BY: Guest Blogger
Holistic Education and Art Recreation Therapy (HEART) is a healthy and creative day program for adults with special needs. In July, they welcomed guests to a fashion show sponsored by Palmetto Goodwill at St. Barnabas Lutheran Church.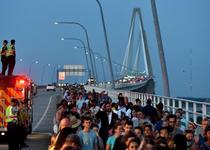 BY: Guest Blogger
Guest blogger Tom Isaksen was visiting Charleston from his hometown of Sydney, Australia on the night of June, 17th when Dylann Roof viciously took the lives of nine members of Emanuel AME Church. Here, he remembers the horrifying event.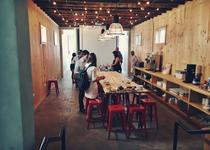 BY: Guest Blogger
Get your coffee fix, and taste it too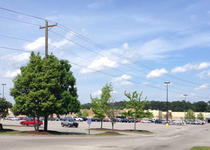 BY: Guest Blogger
A humbling reminder of Charleston's disparity in healthy food access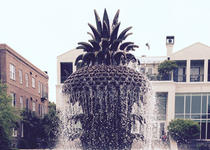 BY: Guest Blogger
Blogger Kelly Amendola of A Lovely Life explores Charleston from a visitor's perspective.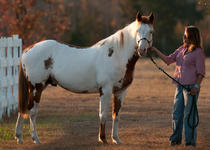 BY: Guest Blogger
This Saturday, April 25, L.E.A.R.N. Horse Rescue celebrates "the possible" in honor of the ASPCA's Help a Horse Day 2015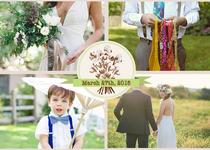 BY: Guest Blogger
Gardenia Events teams up with The Cotton Wedding for a Lowcountry bridal expo on March 27.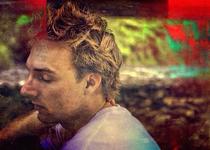 BY: Guest Blogger
A Creative Obituary for Zachary James Breitengross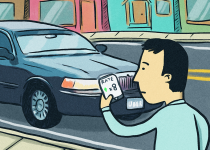 BY: Guest Blogger
The popular ride-sharing app faced backlash from customers when their rates increased tenfold on Halloween night.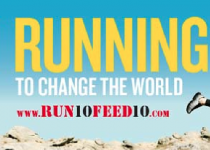 BY: Guest Blogger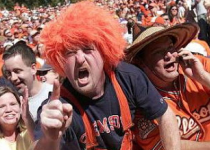 BY: Guest Blogger
A few weeks into football season, Sam Truehart has picked up on some things from working at downtown sports bar Charleston Beer Works. Here are her interpretations of the fans that flock on game day.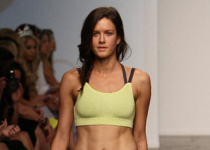 BY: Guest Blogger
In a world obsessed with body image, few companies are standing up to the issue. Guest blogger Tori Williams talks about the issue and who is actually influencing us for the better.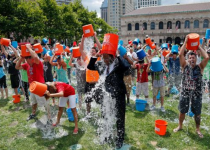 BY: Guest Blogger
Yeah, we know you think you've seen and heard enough about the ALS Ice Bucket Challenge. But, do you actually know just how much it's really helping the cause? We've got the facts here.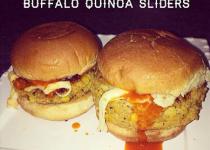 BY: Guest Blogger
Spend the tail-end of summer serving-up these six gourmet burger recipes that rival restaurants.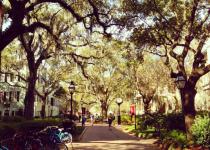 BY: Guest Blogger
It's that time of year again. School's back in session, and for seniors at CofC like Tori Williams, it's the beginning of a bittersweet end.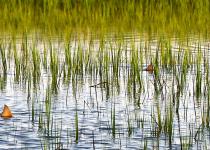 BY: Guest Blogger
Local fly fisherman Doug Roland realizes there's always more tricks to learn and bigger fish to catch.
BY: Guest Blogger
Take our advice and be a tourist for a day. From the dreaded "booty bench" on carriage tours to charming houses in the Historic District, you'll keep finding more reasons to love this city.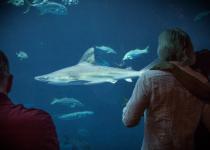 BY: Guest Blogger
Check out these photos from the Dark Blue kick-off party celebrating the beginning of the aquarium's Shark Week events.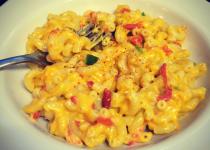 BY: Guest Blogger
After discovering Southern Season, guest blogger Charlotte Park feels inspired to share her experience, as well as a killer iteration of the traditional pasta dish.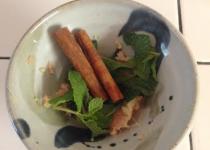 BY: Guest Blogger
Are you a detox expert or looking to try it out? We've got some tips on healthy and safe ways to rid your body of toxins and impurities.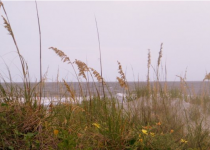 BY: Guest Blogger
Whether you're downtown or on the beach, there's bound to be sand in your house left from Folly, Sullivan's, or IOP. But that's just another one of the things we love about living in the Lowcountry.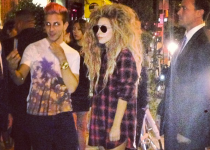 BY: Guest Blogger
Charleston Fashion Week model coordinator Joe Quinn hits the NYFW scene and gives up the goods—Lady Gaga, Courtney Love, a private viewing at the Tibi studio, run-ins with CFW alum... it's all here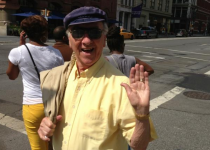 BY: Guest Blogger
In my final blog in the series, the cast and crew of Perfectly Normel People head south from NYC, back home—the highs and lows of our FringeNYC debut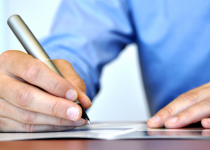 BY: Guest Blogger
We've heard from students, post-grads, and parents aplenty this week, so to round out the series, we bring you a letter from a Lowcountry teacher. Parents: here's what NOT to do this school year...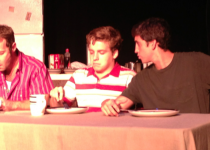 BY: Guest Blogger
The dish rack that moved for no reason and weaponized Irish soda bread—it's still a wild ride at Fringe NYC. Plus, we caught a performance of Broadway's "Once"
BY: Guest Blogger
How to handle a psycho roommate, floods, and football—the first post in Grit's big Back-to-School blog series dishes the do's and the don'ts, quirks and cult knowledge that upperclassmen know by heart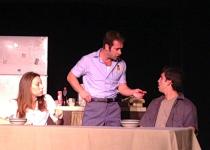 BY: Guest Blogger
What the NYC critics had to say about the Charleston-born Piccolo hit in playwright Judy Heath's third blog from the road (or stage?). Plus! photos from Fringe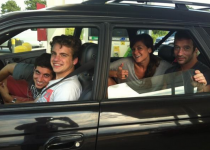 BY: Guest Blogger
In the second blog of her trek up to FringeNYC, guest blogger and playwright Judy Heath lands her cast and crew in a flat in Brooklyn, while her assoc. producer wonders: Am I too old for this shit?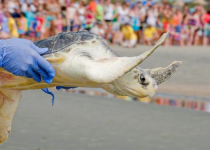 BY: Guest Blogger
On Tuesday, three rehabilitated sea turtles swam home from IOP County Park. Here are 15+ photos of the big event...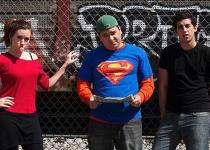 BY: Guest Blogger
The Piccolo Spoleto runaway hit packed up and headed for NYC this morning for a 5-show run at the Players Theatre in the Village. Playwright Judy Heath guest blogs as they hit the road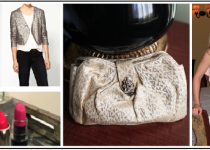 BY: Guest Blogger
Serial shoppers, listen up! As blogger Amanda Gilbert winds up her "No New Clothes for One Year" series, she's got boat loads of sage advice on curbing habits, freshening a look, and getting creative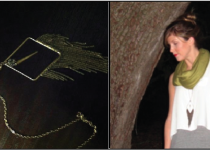 BY: Guest Blogger
Blogger Amanda Gilbert in Part 2 of her "No New Clothes for One Year" series: Rewearing isn't so ho-hum when you start with a wow factor (i.e. favorite fringe necklace or perfect purple boots)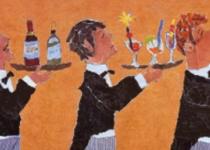 BY: Guest Blogger
Need a REAL scare this season? Here are the nightmare customers who plop down at our tables, storm our hostess stands, and generally leave us horrified (or in rare cases, victorious!)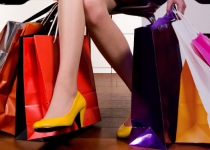 BY: Guest Blogger
Let's be honest: Do you really need another shirt or pair of shoes? If you're planning to go shopping this weekend, guest Gritter Amanda Gilbert invites you to reconsider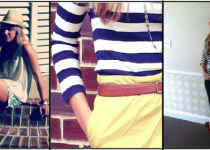 BY: Guest Blogger
What would happen to your closet—and your bank account—if you quit the new garment game cold turkey? 12 months to make do with what you have... Just ask Amanda Gilbert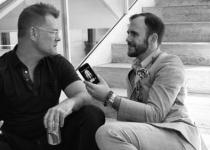 BY: Guest Blogger
A whirlwind tour of fashion houses and runways, martini-soaked parties and madras-clad men. We count down Grit's top 5 favorite photos from the blog trilogy—you gotta see these again
BY: Guest Blogger
"Americana after a couple of drinks..." How's that for a wrap of this season's crop of haute couture A-listers? Cator's got that, plus reviews of Naeem Khan, Tawfik Mounayer, and OH so much more...