Entertaining with Tara Guérard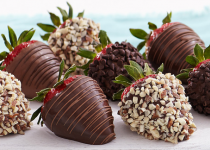 BY: Tara Guérard
You can't go wrong with chocolate treats for teachers, out-of-town relatives, and even the mailman!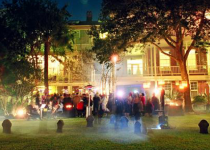 BY: Tara Guérard
Sharing the spookiest of party tips for your Halloween-themed celebration!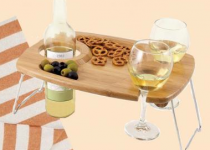 BY: Tara Guérard
Tomorrow, summer's official. And what better way to greet the season than with a perfect outdoor picnic? Get Tara's tips for one here...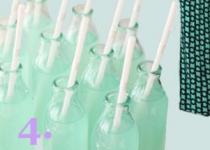 BY: Tara Guérard
We used Pantone's Color of the Year to inspire a get-ready-for-summer cocktail party—here are our five picks for pulling it together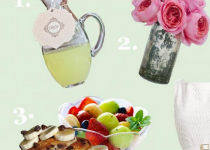 BY: Tara Guérard
Ready to whip together a lively brunch this Sunday? I've got your quick list of what you need (really, these five things have you covered!)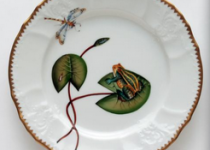 BY: Tara Guérard
Brides- and grooms-to-be (and anyone else looking to spruce up a drab dining room table)—have you seen what's in our local shops in the way of china and glassware? Here are two great resources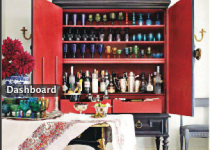 BY: Tara Guérard
Mary McDonald's cabinet bar in House Beautiful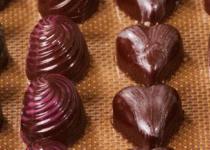 BY: Tara Guérard
Wine. Cheese. Chocolate. Here are my simple, but spot-on picks for getting it right.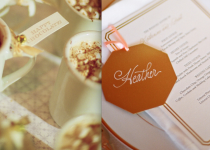 BY: Tara Guérard
Find these—mini cups of hot cocoa, easy-yet-elegant candle embellishments, and place cards that double as take-home ornaments—here, in Part Two of my holiday entertaining inspiration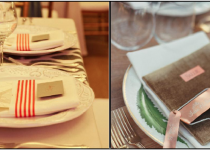 BY: Tara Guérard
Part One of my holiday entertaining inspiration is here: I've got good-looking tabletop ideas like mini-souffles, velvet-wrapped menu cards, and more. What will YOU do with your holiday table?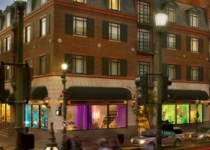 BY: Tara Guérard
As candles are one of my entertaining must-haves, the recent grand opening of the Colonial Candle flagship store proved to be an "enlightening" event!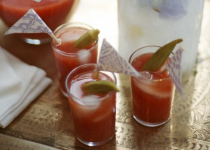 BY: Tara Guérard
Last time we talked about the fare, so let's move on to the spirits. Here are ideas for what sips to serve this weekend (including a recipe for my Seaside Bloody Mary), plus tips on how to pack them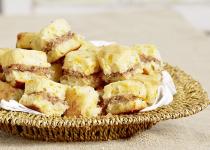 BY: Tara Guérard
With a hint of fall in the air (here's hoping it stays!), I can't help but get excited for tailgates—or any form of outdoor entertaining, for that matter. To start, here are some well-suited dishes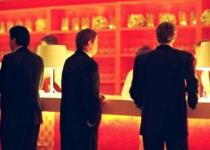 BY: Tara Guérard
Full selection or just beer and wine? Some quick inspiration for rethinking your bar setup for your next party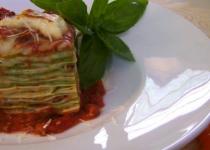 BY: Tara Guérard
Here it is: My big secret for pulling off last-minute dinner parties (and indulging in a bit of good old Charleston nostalgia, too)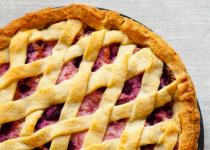 BY: Tara Guérard
With the kids headed back to school, you can spend a little of that extra me-time in the kitchen—I suggest bringing these two books with you, if nothing else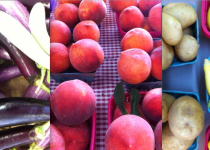 BY: Tara Guérard
Nothing says summertime like a good ole' tomato sandwich. Here's a super simple take on the delicious classic, plus a look at farm-fresh produce from the mountains of North Carolina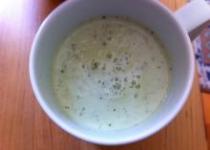 BY: Tara Guérard
An easy (and cool) summer recipe I store in a pitcher and pour right into mugs as part of a light lunch or supper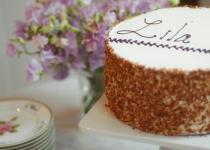 BY: Tara Guérard
A quick refresher on protocol for these important family events, along with my tips for making them stress-free and memorable for hosts and guests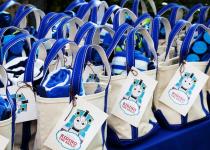 BY: Tara Guérard
Recently, I was asked to design a birthday party for a friend's son. These ideas are easy to tweak and repeat (edible centerpieces, anyone?) for a hit kids' summer bash