Charleston art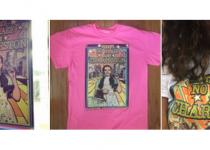 BY: Suzelle Santos
Artist Jeff Fitzharris's latest initiate gives back to the local autism community.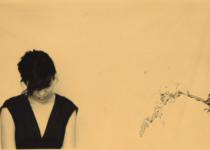 BY: Jessie Parks
Nina Garner discusses her creative process, how Charleston influences her work, and her show December 7 at the ARK in Awendaw.
BY: Instant Grit
Are you a local artisan looking to gain some recognition in the Lowcountry? Apply to be one of the CSA 2015 artists today.
BY: Instant Grit
Looking for a space to debt your artistic talent? Jericho Advisors gives local artists the opportunity to showcase their work in the company's corporate office gallery.
BY: Joan Perry
There's a mystery on Queen Street, and the clues are as big as a building. Although there's quite a bit of art on our city's walls as of late, this one seems to be a little more under the radar.
BY: Stephanie Hunt
Warning local art fans and collectors, your favorite secret stash of incredible talent at unbeatable prices is not a secret anymore. The Charleston Artist Collective is bringing art to the masses.
BY: Cortney Bishop
Return to the Sea: Saltworks opens today at the Halsey Institute, featuring artist Motoi Yamamoto and his intensely mysterious mazes and sculptures.... Charleston, this is not-to-miss
BY: Chassity Evans
I've got another Charleston artist to add to your collection—this work's modern, fresh, and full of summery cool color
BY: Chassity Evans
I spent a gorgeous Charleston afternoon painting in local artist Sally King Benedict's studio. Inspiration abounds!