South Carolina Aquarium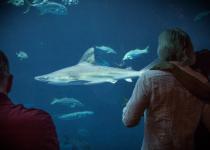 BY: Guest Blogger
Check out these photos from the Dark Blue kick-off party celebrating the beginning of the aquarium's Shark Week events.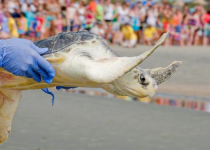 BY: Guest Blogger
On Tuesday, three rehabilitated sea turtles swam home from IOP County Park. Here are 15+ photos of the big event...
BY: Rory Gruler
This week, we: remembered the Chas 9, reminisced back to Miss Teen SC 2007, got news on the Chicken Cock trailer, flooded a bit, congratulated The Ordinary, and heard about a baby named North West....
BY: Rory Gruler
So long, Spoleto! Plus, breweries rejoice as the "pint law" gets passed, a human jawbone washes up on Drum Island, a Chas non-profit's CFO gets charged with embezzlement, and IT'S HOT AS HELL OUTSIDE
BY: Ayoka Lucas
The dress code for the 2012 Water Ball was listed as "Charleston formal." See how Social Primer's K. Cooper Ray and other local style stars interpreted the code
BY: Instant Grit
With the weather warming up, beach goers flocked to Folly this past weekend. Aaand so did this guy...
BY: Molly Hutter
Coupled up? Not? No matter, here's a quick look at what I found for stepping out on the town on Valentine's Day