SEEN & HEARD
BY: Hunter Gardner
The organizers of Charleston's Jail Break Festival, taking place this Saturday at the Old City Jail, are opening up the floor for local comics of any experience level to vie for three open slots in...
BY: Rory Gruler
Will Smith was in town yesterday?? — BJW (@GQBound) April 12, 2014 Have you spotted Will Smith in Charleston? #chs #willsmith — Kelly Bazzle (@KellyBazzle) April 12, 2014 BREAKING: Will Smith has...
BY: Instant Grit
Charleston, S.C. (April 10, 2014) – Mixson Market and GrowFood Carolina will partner to bring a Saturday morning market to Mixson's retail district. Debuting on Saturday, May 3 at 10 a.m.,...
BY: Instant Grit
There's a new reality show coming to Charleston, but this time, it might actually be closer to reality than making the country believe everyone in Charleston drinks all day, and wears a leather...
BY: Tim Brennan
In the third installment of In The Mix, a series of seminars on the Music Industry led by Mark Bryan as part of the course he teaches at the College of Charleston, the panel talked about Touring....
BY: Joan Perry
Cooper River Bridge Run 2014 Cooper River Bridge Run, King St., Charleston, S.C. I camped out at the run turn at King and Wentworth Street Saturday morning and tried...
BY: Instant Grit
If you haven't heard, the Cooper River Bridge Run is tomorrow! If you don't know what that is, you've never ever, ever, been to Charleston, or have been living under a rock. The Bridge Run is one of...
BY: Hunter Boone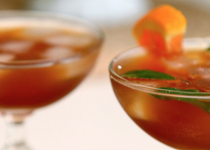 BY: Guest Blogger
Diana Barton recently moved to the Lowcountry for an editorial internship with Charleston magazine and is loving every minute of it. Born and bred in Nashville, TN, this Vols fan plans to call...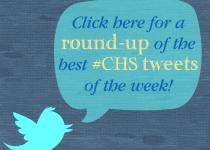 BY: Rory Gruler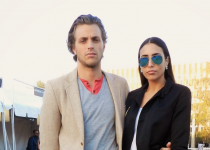 BY: Desmond Kinlaw
So I missed night 2 due to classes but I was back outside the tents on night 3 shooting some good ole southern street style. You guys know the drill. Check out the pics and don't forget about the...
BY: Devin Grant
At a recent performance by Jason Isbell and The 400 Unit, the band was launching into "Never Gonna Change," a song Isbell wrote while he was still in the Southern rock band Drive-By Truckers. Just as...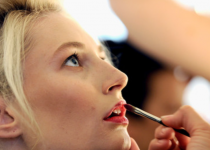 BY: Andrew C. Petersen
Last night I brought it baby! Not my ipad, iphone, or my notebook. They were neatly tucked in my treasured Prada man purse that Trish McEvoy gave me for my 10 year anniversary. When I say I...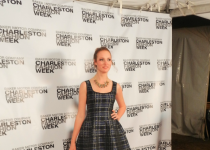 BY: Desmond Kinlaw
It's that time of year again. Charleston Fashion Week is here. Once again I'll be armed with my camera out and about around the tents on the hunt for stylish folks. ...
BY: Instant Grit
WHO: The Leggiadro boutique of Kiawah is setting up a POP-up shop at the stately Wentworth Mansion during Historic Charleston Foundation's 67th annual spring Festival of Houses and Gardens.WHAT: Now...
BY: Nate Anderson
When you think of an apartment complex, you probably think of window unit air conditioners and sketchy looking carpet that holds a clearly illustrated history of stains, like when your black lab gets...
BY: Devin Grant
How stand-up a guy is Darius Rucker? A few weeks ago, right after accepting a Grammy Award in Los Angeles, the singer-songwriter flew home to Charleston and went straight from the airport to a...
BY: John F. Abess
Parents know how difficult it is to have your children be seen and not heard. Well now—in Belgium, at least—it is possible to have them neither seen nor heard. How, you ask? You can legally...
BY: Instant Grit
Started by 2 brothers and their best friend in a hay loft in northern Virginia, MELODIME has evolved into a tour de force, performing for thousands and touring nationally to well over 100 shows a...
BY: Instant Grit
Chassity Evans, one of our bloggers, is making moves. She's had her personal blog Look Linger Love since 2010, and joined us here at Grit in 2012. She's a style genius and her blog has gotten some...