SEEN & HEARD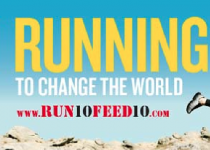 BY: Guest Blogger
BY: Instant Grit
Just in time for Halloween, WE tv announces that it will soon begin filming a spooky series in the Chuck, directed by Eli Roth and starring Mena Suvari as a sexy exorcist.
BY: Instant Grit
You're almost there! A few suggestions for some Grit-worthy weekend events.
BY: Instant Grit
It's the freakin' weekend—go have some Grit-worthy fun.
BY: Instant Grit
You're almost there! A few suggestions for some Grit-worthy weekend events.
BY: Renae Brabham
Lunch with local historian and writer Suzannah Smith Miles ends up in a graveyard, accompanied by an eye-opening history lesson of some of Charleston' first residents.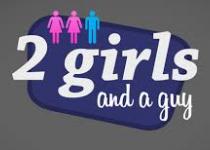 BY: Andrew C. Petersen
"2 Girls and a Guy" returns to Mix 96 and the Holy City this September. Andrew C. Petersen sat down with cast members Mike and Brooke to get the scoop on their homecoming this fall.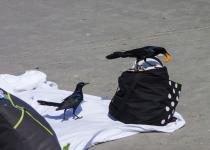 BY: Julie Wheat
Style blogger Julie Wheat has made it her summer mission to survey beach street style in the greater Charleston area. At her first stop, she finds fashion on Folly Beach.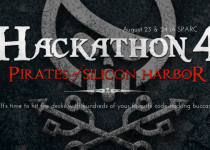 BY: Suzelle Santos
Are you already a technophile or looking to learn more? We've got a list of happenings sure to fulfill any of your techie needs.
BY: Rory Gruler
LA can't survive without Facebook, sharks make appearances everywhere, a South Carolina native is crowned Miss Teen USA, and Shep Rose looks for a day drinking partner. This week in #CHS tweets.
BY: Instant Grit
Charleston personality Shep Rose gives Instant Grit a tour of his latest business venture, eclectic Eastside bar, Palace Hotel.
BY: Instant Grit
Looking for a space to debt your artistic talent? Jericho Advisors gives local artists the opportunity to showcase their work in the company's corporate office gallery.
BY: Hunter Gardner
What's not to love about Charleston's favorite reality show stars? Hunter Gardner gets the inside scoop on behind-the-scenes antics, Shep's dream girl, Craig's hair products, and more.
BY: Devin Grant
After a decade as one half of the Charleston electronic-rock band Slow Runner, Michael Flynn sets out on his own with a solo offering.
BY: Hunter Gardner
We've got our eye on this Charlotte, NC folk/rock singer and songwriter performing at a Park Circle bar tomorrow night.
BY: Joan Perry
Take a quick drive with photo genius Joan Perry down to our neighbors and see the beauty, taste the treats, and hear the music that lies just a few miles away.
BY: Instant Grit
Here's your chance to meet the writer of one of this summer's best new beach reads. Come get to know the New York Time's best seller author at Blue Bicycle Books in just a few weeks.
BY: Instant Grit
The weather isn't the only thing heating up this summer. The best burger/ping pong joint in town reveals its brand new line of food and drink creations from Executive chef, Shay MacDonald.
BY: Instant Grit
While everyone is worried about the bars closing at 12, let's not forget this local young gun that's accomplished more in middle school than some adults have. Watch out Bill Gates.
BY: Renae Brabham
Jeopardy or Grit Party? Here's another recap of our party to celebrate writers that contribute to the site, from one of the writers who just can't say no to a good cocktail party.