SEEN & HEARD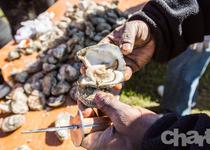 BY: Sydney Gallimore
The 33rd annual Lowcountry Oyster Festival is happening on January 31, 2016 at Boone Hall Plantation. Tickets are on sale now! Shuck, yeah.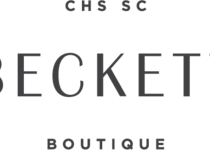 BY: Lorena Jordan
Chelsea Karol, owner of Charleston's Beckett Boutique, brings a new take on style to the heart of the Lowcountry.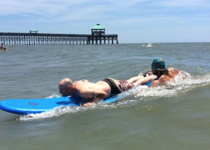 BY: Megan Bryan
Spread the love this Saturday, June 27, at 8:30 am at 3rd Street on Folly Beach.
BY: Devin Grant
Sure, local superstar Darius Rucker had a huge hit a couple years ago with "Wagon Wheel," but the band that cowrote that hit song with Bob Dylan played the PAC this past Tuesday night.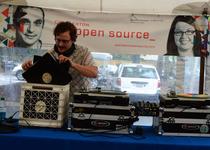 BY: Alexandra Dunlop
From April 28 to May 2, our hustlin' and bustlin' city was home to Dig South 2015, hosted by Cinebarre.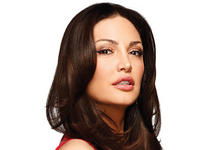 BY: Andrew C. Petersen
Andrew C. Petersen talks beauty with Bleona Qereti, star of Bravo's "Euros of Hollywood."
BY: Renae Brabham
Just when you thought it was safe to get in the water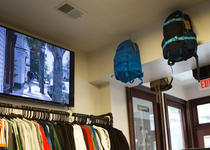 BY: Jess Spence
Inspired by the independent film community, streaming service Pointa.TV brings skate videos to shops, restaurants, and bars around the Southeast.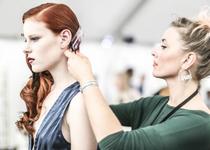 BY: Bailey Desiree Bial
Backstage beauty at Charleston Fashion Week, courtesy of Bailey Bial.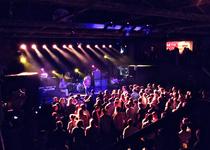 BY: Alexandra Dunlop
From the huge hair to the skinny bellbottoms, Saturday night at the Music Farm was a lot of fun, but part of me would have rather been at home saving money and listening to a real Zeppelin record.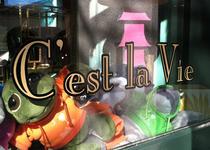 BY: Emily Haney
Music always takes me to the most magical places. This time, it brought me to a quaint Parisian-influenced boutique on North Market Street.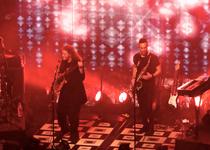 BY: Alexandra Dunlop
Truth be told, I had my doubts about this band. It is no easy feat to take on the legendary lights, music, and theatrics of the band that made history with their intensely conceptual and psychedelic multimedia events. However, I was pleasantly surprised.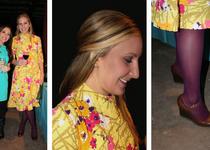 BY: Julie Wheat
Vintage fashion reigned supreme at Society 1858's Magical Mystery Tour–themed winter gala! Check out some of the evening's best looks.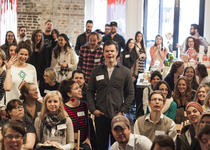 BY: Jess Spence
How you do get a bunch of young creatives out of bed before 8:00 a.m.? Good coffee and Creative Mornings.
BY: Devin Grant
Ingrid Michaelson played an intimate show at the Charleston Music Hall with guest Greg Holden.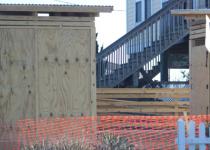 BY: Bates Hagood
A new facility at the 1700 block of East Ashley should be great for Folly's surf community.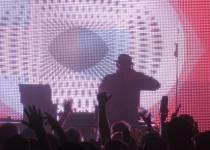 BY: Alexandra Dunlop
Alexander Botwin (sometimes known as Alex B, but best known as beat master Paper Diamond) has taken the electronic music scene by storm in just a few short years. Since signing with the popular Pretty Lights Music Label in 2010, Paper Diamond has traveled a long way.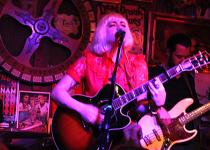 BY: Kristen Milford
Accompanied by tour mate Matt Woods, Muscle Shoals's Red Mouth, and Charleston's She Returns From War, Rachel Kate wowed the packed house at Royal American last Friday.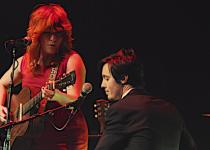 BY: Devin Grant
As their star continues to rise in the world of Americana music, local self-described "sloppy tonk" duo Shovels & Rope returned to their home base for a beautiful and rowdy show at the PAC.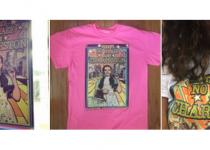 BY: Suzelle Santos
Artist Jeff Fitzharris's latest initiate gives back to the local autism community.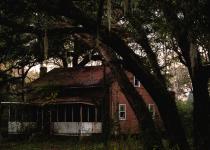 BY: Mac Kilduff
A short photographic look at the run-down and abandoned houses around the Charleston area with little notes of fondness from a Philadelphia native.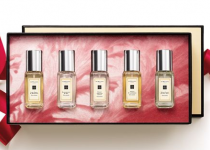 BY: Andrew C. Petersen
Frantically trying to finish your holiday shopping? Andrew Peterson has the scoop on a one-stop beauty shop.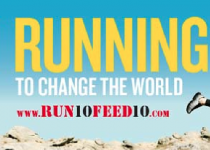 BY: Guest Blogger
BY: Instant Grit
Just in time for Halloween, WE tv announces that it will soon begin filming a spooky series in the Chuck, directed by Eli Roth and starring Mena Suvari as a sexy exorcist.
BY: Instant Grit
You're almost there! A few suggestions for some Grit-worthy weekend events.
BY: Instant Grit
It's the freakin' weekend—go have some Grit-worthy fun.
BY: Instant Grit
You're almost there! A few suggestions for some Grit-worthy weekend events.
BY: Renae Brabham
Lunch with local historian and writer Suzannah Smith Miles ends up in a graveyard, accompanied by an eye-opening history lesson of some of Charleston' first residents.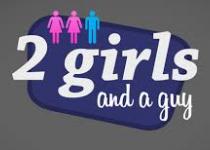 BY: Andrew C. Petersen
"2 Girls and a Guy" returns to Mix 96 and the Holy City this September. Andrew C. Petersen sat down with cast members Mike and Brooke to get the scoop on their homecoming this fall.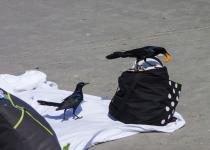 BY: Julie Wheat
Style blogger Julie Wheat has made it her summer mission to survey beach street style in the greater Charleston area. At her first stop, she finds fashion on Folly Beach.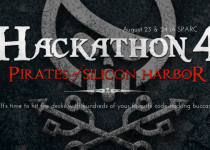 BY: Suzelle Santos
Are you already a technophile or looking to learn more? We've got a list of happenings sure to fulfill any of your techie needs.
BY: Rory Gruler
LA can't survive without Facebook, sharks make appearances everywhere, a South Carolina native is crowned Miss Teen USA, and Shep Rose looks for a day drinking partner. This week in #CHS tweets.
BY: Instant Grit
Charleston personality Shep Rose gives Instant Grit a tour of his latest business venture, eclectic Eastside bar, Palace Hotel.
BY: Instant Grit
Looking for a space to debt your artistic talent? Jericho Advisors gives local artists the opportunity to showcase their work in the company's corporate office gallery.
BY: Hunter Gardner
What's not to love about Charleston's favorite reality show stars? Hunter Gardner gets the inside scoop on behind-the-scenes antics, Shep's dream girl, Craig's hair products, and more.
BY: Devin Grant
After a decade as one half of the Charleston electronic-rock band Slow Runner, Michael Flynn sets out on his own with a solo offering.
BY: Hunter Gardner
We've got our eye on this Charlotte, NC folk/rock singer and songwriter performing at a Park Circle bar tomorrow night.
BY: Joan Perry
Take a quick drive with photo genius Joan Perry down to our neighbors and see the beauty, taste the treats, and hear the music that lies just a few miles away.
BY: Instant Grit
Here's your chance to meet the writer of one of this summer's best new beach reads. Come get to know the New York Time's best seller author at Blue Bicycle Books in just a few weeks.
BY: Instant Grit
The weather isn't the only thing heating up this summer. The best burger/ping pong joint in town reveals its brand new line of food and drink creations from Executive chef, Shay MacDonald.