SEEN & HEARD
BY: Nate Anderson
When you think of an apartment complex, you probably think of window unit air conditioners and sketchy looking carpet that holds a clearly illustrated history of stains, like when your black lab gets...
BY: Devin Grant
How stand-up a guy is Darius Rucker? A few weeks ago, right after accepting a Grammy Award in Los Angeles, the singer-songwriter flew home to Charleston and went straight from the airport to a...
BY: John F. Abess
Parents know how difficult it is to have your children be seen and not heard. Well now—in Belgium, at least—it is possible to have them neither seen nor heard. How, you ask? You can legally...
BY: Instant Grit
Started by 2 brothers and their best friend in a hay loft in northern Virginia, MELODIME has evolved into a tour de force, performing for thousands and touring nationally to well over 100 shows a...
BY: Instant Grit
Chassity Evans, one of our bloggers, is making moves. She's had her personal blog Look Linger Love since 2010, and joined us here at Grit in 2012. She's a style genius and her blog has gotten some...
BY: Devin Grant
The number "three" holds a special significance for singer-songwriter Kristian Bush. Music fans in Charleston might remember Bush as one half of the folks rock duo Billy Pilgrim, which...
BY: Instant Grit
Did you hear about the "sting" on the rickshaw driver giving commentary about the passing sights, or, as the ticket read, an "unlicensed tour" to an undercover cop? Did you hear it cost him over $1,...
BY: Hunter Gardner
If you ever get the chance to sit down with McKenzie Eddy and it starts to feel like you're wasting her time, it's because you probably are. This isn't her projection, she will be present in every...
BY: Renae Brabham
There's no denying that visitors to Charleston embrace ALL that the Holy City has to offer... its grandeur and allure, its antiquity, the arts district, and restaurants with our James Beard...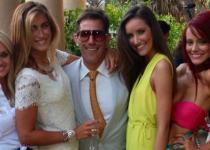 BY: Rory Gruler
Image via Facebook We all have our T-Rav stories. Well here is mine... It was early summer 2007 when I had my first and only interaction with Thomas Ravenel. I was single and...
BY: Instant Grit
It's official: the Charleston-based "reality" show we've all been dreading is hitting TV. Per Bravo, Southern Charm will follow six local singles—Craig Conover,...
BY: Joan Perry
I haven't mentioned it lately, but I can boast of one of the finest collections of sidewalk graffiti thanks to the sidewalks of Charleston and its creative inhabitants. Here is a teaser...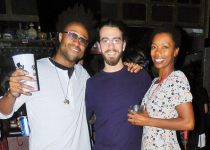 BY: Desmond Kinlaw
This past Friday, the fashion queen of the Southeast, Ayoka Lucas, threw a New Year's Eve party. If you're checking your calendar, I know—New Year's Eve was like two weeks ago. But give me one good...
BY: Instant Grit
This week's Blog of the Week is... "Want to Get Drunk on TV?" Though it had been common knowledge that Comedy Central's hilarious series Drunk History would be coming to town next...
BY: Hunter Boone
Drunk History has had an amazing run so far. It was originally a web series on FunnyorDie.com, then was picked up on Comedy Central, had an amazing first season, and was...
BY: Instant Grit
People up North are scoffing at us. Colin Kaepernick, Aaron Rodgers, and the 77,000+ fans who cheered in the stands of Lambeau Field last night—they're laughing hysterically, asking one...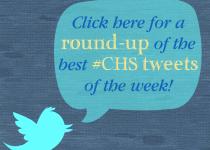 BY: Rory Gruler
BY: Renae Brabham
Haven't we all just been waiting for the fall? When I saw the Duck Dynasty family perched atop a float in the Macy's Thanksgiving Parade I remember thinking—How long will it be? ...
BY: Devin Grant
While attending last week's Cord & Pedal Christmas concert at the Charleston Music Hall, I had to wonder if a tourist or two had possibly wandered into the show, thinking they were...
BY: Instant Grit
And the blog of this week is... Hunter Boone's "ANOTHER Local Reality Show?" Coming in at the end of a year in which we've seen local reality shows (or rumors of them, at least) sprout up like...