SEEN & HEARD
BY: Hunter Gardner
If this is any indication of Joyner's future direction, then Charleston music fans will be fortunate onlookers.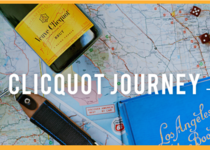 BY: Whitney Currin
Hurry up and grab your tickets for the collaboration of the spring: Veuve Clicquot and Charleston Wine + Food's Spring Street Party in the Old Village of Mount Pleasant—Friday, May 20, at 5 p.m.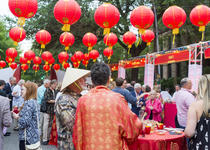 BY: Hooper Schultz
The 7th annual Gibbes on the Street party, this year Forbidden City-themed and stylized as "The Year of The Gibbes," was a party to be remembered. Bites from great local restaurants such as Cypress, Husk, and The Obstinate Daughter were washed down with featured East-themed cocktails as guests wandered a fantastically decorated Meeting Street block hung with lanterns and even giant golden lions.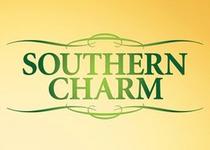 BY: Lorena Jordan
So good to the last drop!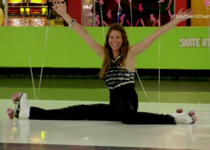 BY: Lorena Jordan
It's time for the latest installment in Charleston's best drama.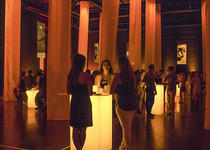 BY: Hooper Schultz
The Spoleto SCENE's Shakedown, a party for 20- and 30-somethings to kick off the Spoleto Festival season, was a huge success.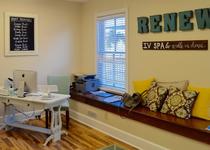 BY: Whitney Currin
For the record - the most common IV treatments given at Renew IV Spa & Walk-In Clinic are the immuno-boost and the athlete's boost—not hangover boost, so let's stop thinking of IV clinics as the hangover pick-me-up spot. I recommend everyone try IV therapy and the walk-in clinic at Renew IV Spa & Walk-In Clinic. Having a walk-in clinic as simple as the one at Renew is such an asset to the community, especially since it is so reasonably priced at just $64 for a history, physical examination, and any necessary prescriptions.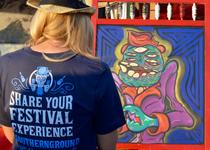 BY: Whitney Currin
Here's my play-by-play to the wild weekend that is the Southern Ground Music Festival.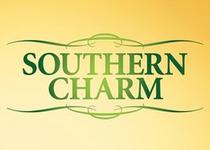 BY: Lorena Jordan
Let's get down and party!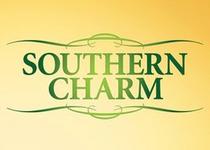 BY: Lorena Jordan
Lorena Jordan gives us an irreverant, stream-of-consciousness recap of Southern Charm's third Season Premier.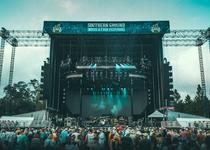 BY: Whitney Currin
The Zac Brown Band brings their homegrown music festival back for its fifth year in a new springtime slot.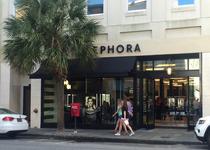 BY: Helen Mitternight
Finally, King St Gets Makeup Giant
BY: Kate Vontaine
Work on the things you are passionate about and realize everything worth having takes hard work.
BY: Hooper Schultz
The Savannah Stopover festival, a three-day music fest held over multiple venues in historic downtown Savannah, was a blast—and not only because of that infamous open-container law.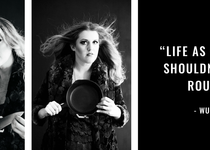 BY: Kate Vontaine
The Bad Bitches are a dynamic duo of women who know their way around a kitchen and a set of knives. Between Sarah Adams and Nikki Anhalt, the two have created a culinary movement, uniting women behind the scenes and crafting one of a kind experiences for their guests.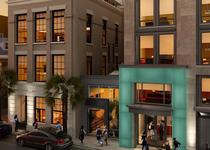 BY: Helen Mitternight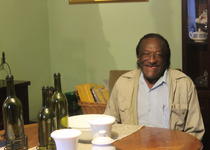 BY: Zach Bjur
Zach Bjur sits down with one of the last member's of Charleston's Mosquito Fleet, unsung heroes of Charleston's past.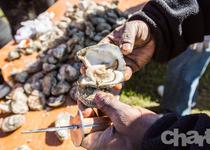 BY: Sydney Gallimore
The 33rd annual Lowcountry Oyster Festival is happening on January 31, 2016 at Boone Hall Plantation. Tickets are on sale now! Shuck, yeah.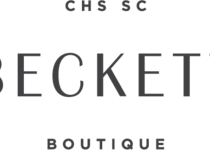 BY: Lorena Jordan
Chelsea Karol, owner of Charleston's Beckett Boutique, brings a new take on style to the heart of the Lowcountry.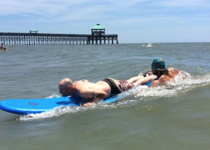 BY: Megan Bryan
Spread the love this Saturday, June 27, at 8:30 am at 3rd Street on Folly Beach.
BY: Devin Grant
Sure, local superstar Darius Rucker had a huge hit a couple years ago with "Wagon Wheel," but the band that cowrote that hit song with Bob Dylan played the PAC this past Tuesday night.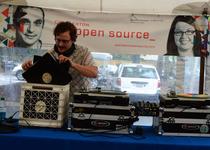 BY: Alexandra Dunlop
From April 28 to May 2, our hustlin' and bustlin' city was home to Dig South 2015, hosted by Cinebarre.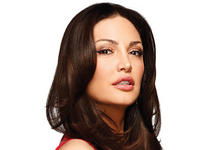 BY: Andrew C. Petersen
Andrew C. Petersen talks beauty with Bleona Qereti, star of Bravo's "Euros of Hollywood."
BY: Renae Brabham
Just when you thought it was safe to get in the water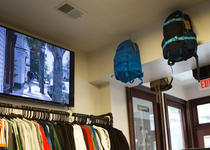 BY: Jess Spence
Inspired by the independent film community, streaming service Pointa.TV brings skate videos to shops, restaurants, and bars around the Southeast.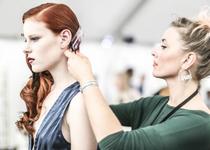 BY: Bailey Desiree Bial
Backstage beauty at Charleston Fashion Week, courtesy of Bailey Bial.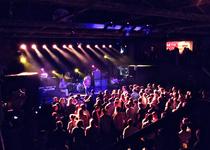 BY: Alexandra Dunlop
From the huge hair to the skinny bellbottoms, Saturday night at the Music Farm was a lot of fun, but part of me would have rather been at home saving money and listening to a real Zeppelin record.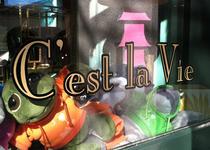 BY: Emily Haney
Music always takes me to the most magical places. This time, it brought me to a quaint Parisian-influenced boutique on North Market Street.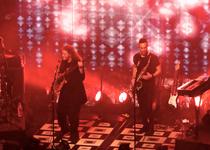 BY: Alexandra Dunlop
Truth be told, I had my doubts about this band. It is no easy feat to take on the legendary lights, music, and theatrics of the band that made history with their intensely conceptual and psychedelic multimedia events. However, I was pleasantly surprised.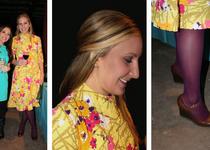 BY: Julie Wheat
Vintage fashion reigned supreme at Society 1858's Magical Mystery Tour–themed winter gala! Check out some of the evening's best looks.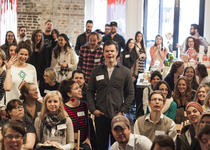 BY: Jess Spence
How you do get a bunch of young creatives out of bed before 8:00 a.m.? Good coffee and Creative Mornings.
BY: Devin Grant
Ingrid Michaelson played an intimate show at the Charleston Music Hall with guest Greg Holden.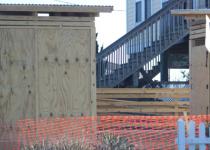 BY: Bates Hagood
A new facility at the 1700 block of East Ashley should be great for Folly's surf community.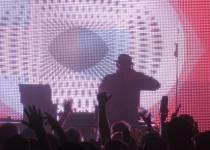 BY: Alexandra Dunlop
Alexander Botwin (sometimes known as Alex B, but best known as beat master Paper Diamond) has taken the electronic music scene by storm in just a few short years. Since signing with the popular Pretty Lights Music Label in 2010, Paper Diamond has traveled a long way.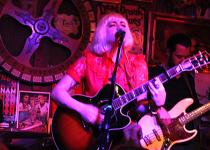 BY: Kristen Milford
Accompanied by tour mate Matt Woods, Muscle Shoals's Red Mouth, and Charleston's She Returns From War, Rachel Kate wowed the packed house at Royal American last Friday.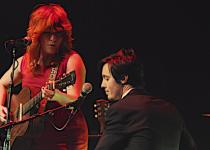 BY: Devin Grant
As their star continues to rise in the world of Americana music, local self-described "sloppy tonk" duo Shovels & Rope returned to their home base for a beautiful and rowdy show at the PAC.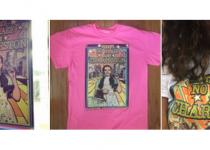 BY: Suzelle Santos
Artist Jeff Fitzharris's latest initiate gives back to the local autism community.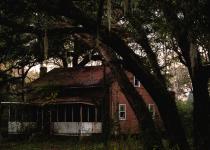 BY: Mac Kilduff
A short photographic look at the run-down and abandoned houses around the Charleston area with little notes of fondness from a Philadelphia native.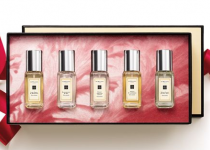 BY: Andrew C. Petersen
Frantically trying to finish your holiday shopping? Andrew Peterson has the scoop on a one-stop beauty shop.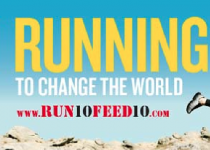 BY: Guest Blogger