SEEN & HEARD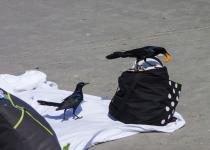 BY: Julie Wheat
Folly Beach is known to many as "The Edge of America". It is also a favorite beach destination for vacationers and inland living locals, and wouldn't be complete without a surfer or two....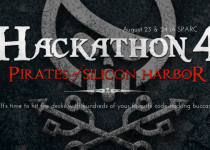 BY: Suzelle Santos
Summer's almost over and it's time for local techies to get serious (if you're the type that loses focus when all your friends are at the beach). Whether you need to practice your coding or pitch an...
BY: Rory Gruler
Life or death?! Can you believe that multiple people in LA called 911 for Facebook being down? http://t.co/iOXpt6fjcL— Ashley T Caldwell (@AshleyTCaldwell) August 4, 2014 Take the kids out for...
BY: Instant Grit
A gourmet restaurant that feels like a dive bar? We're in. From the funky decór to the delicious fare, Palace Hotel is the perfect place for a low-key dining experience. Shep Rose gave Instant...
BY: Instant Grit
The Charleston arts scene is like none other. Local artists are everywhere, and cover a wide range of artistic ability and style. Downtown is flooded with galleries and street artists capturing the...
BY: Hunter Gardner
Whether you tuned in to or stayed far away from Southern Charm this past spring, everyone seemed to have an opinion. I know I did, especially when I first heard the news of a reality show coming to...
BY: Devin Grant
Music history is full of great collaborators. Gilbert and Sullivan, Rodgers and Hammerstein, Lennon and McCartney, Simon and Garfunkel, Hall and Oates, Milli and Vanilli. Okay, so I threw that last...
BY: Hunter Gardner
Nathan Storey is a man in a way that most men aren't. To meet him, you would immediately be drawn to his innocent, youthful nature, but the undercurrent of that is a man secure in who he is, and self...
BY: Joan Perry
We are fortunate in Charleston to have a number of day trip locations that are manageable drives and good lunch destinations. Summerville, Walterboro, McClellanville, Georgetown, and Beaufort...
BY: Instant Grit
The buzz is building for New York Times bestselling author and southern writer Patti Callahan Henry's The Stories We Tell, out June 24. A longtime resident of Mountain Brook...
BY: Instant Grit
HoM Charleston's Executive Chef, Shay MacDonald believes that the concept of food is eternal "It can never stop evolving into further collections of techniques and applications," and today the burger...
BY: Instant Grit
If this doesn't make you feel old and left behind, we don't know what will. Tillson Galloway, a 14 year old 8th grader at local private school Porter-Gaud, has been selected to attend the Apple...
BY: Renae Brabham
I wish social mixers were easy for me, but they aren't, and even though I am so excited to meet with everyone, I'll darn near talk myself out of it the day of. What pushes me over that hump is the...
BY: Instant Grit
Last night we had our latest Gritty Awards, where we celebrated some of the work our writers have produced. We were honored to team up with Holy City Brewery, Charleston Bathworks, Jeni's Ice Cream...
BY: Renae Brabham
Lord knows I am a Sandlapper, both a cum ya and a been ya. But when the call for slanted ground comes, I think of my sister Carolina where I lived for over a quarter of a century. Nestled in the...
BY: Joan Perry
Eye catching mural here. I appreciate people making such an effort to keep me entertained. I was snooping around to see the changes happening at 1600 Meeting Street. and a lot has been done...
BY: Tim Brennan
In recent years, the long hot days of summer have meant only one thing: how to cram as many musical acts into one corporate-sponsored day as possible. We've got our own version of Bona-Chella-Palooza...
BY: Instant Grit
We knew this was coming, but did we know the full extent?The new trailer for Reckless, the steamy drama that was picked up by CBS, and has been filmed here in the Holy City for the past few months,...
BY: Instant Grit
Mixson is proud to announce that Thurston Southern will advise on the culinary programs at Básico, Mixson Market and Mixson Bath and Racquet Club. Led by chef Nathan Thurston, Thurston Southern will...
BY: Rory Gruler
SC dog with pipe stuck on his head seen free of pipe -- http://t.co/MA9mEV3qcG pic.twitter.com/1PQq8xoH3M — WCBD (@WCBD) May 19, 2014 Quick! Put an air duct around its head! RT @LCWxDave: This...