Outdoors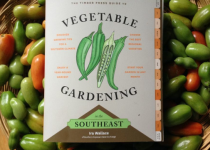 BY: Joan McDonald
Got a gardener on your Christmas list? No sweat: here are some of my favorite things. » Gift a Holiday Wreath! Deck your Halls with greens from our local Charleston Horticultural...
BY: Hunter Boone
The 3rd annual Slim Down the South softball game was this past weekend—all proceeds benefitting the local non-profit, Louie's Kids. Team Wells Fargo and Team Taco Boy went head-to...
BY: Renae Brabham
Daylight savings time, spring forward, fall back. On Sunday morning with a little turn of a knob, tap on a keypad, or satellite signal to your computer, we will have tilted the globe into a...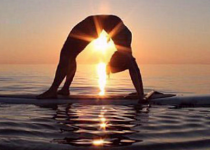 BY: Erica Rodefer W...
North Island Kayak It's officially fall! Football is blaring from every television. The kids are back in school. Coffee, beer, muffins, and even yogurt (does anyone buy that?) are all of a...
BY: Joan Perry
Harriet McLoed of Reuters wrote in her article "South Carolinians raising millions to protect centuries-old Angel Oak": "A group trying to preserve the centuries-old Angel Oak near Charleston, South...
BY: Joan Perry
Picnic! I love picnics, and I talked my son into joining me for a walk through Magnolia Plantation's Swamp Walk this morning. We enjoyed a picnic and then spotted this fella hiding under the...
BY: Instant Grit
The Blog of the Week is... Beach Lesson #1: The Power of Jean Shorts, Sand Grenades, & Now by Cullen Murray Kemp. Reading that blog, we couldn't figure out for the life of us why we weren't at...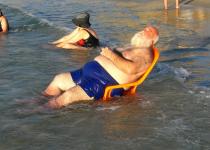 BY: Cullen Murray Kemp
Funnypica I've always admired the joy that folks get from going to the beach. It's as though the simple crash of waves against sand can somehow alleviate us of all our complicated life...
BY: Renae Brabham
This blog was done. Finished. Just a few skim-overs left and it would be ready to submit on Friday morning. My eyes were tired slits when I got up and walked away from the computer...
BY: Instant Grit
No Blog of the Week this week, more like several. Instead, we've got a Very Charleston To-Do List, meaning... here's what you'd be doing this weekend if you used Grit blogs as your...