Outdoors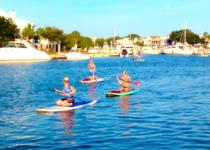 BY: Megan Bryan
Learn to SUP with Ocean Fitness for only $20, or bring your own board and simply join in the fun!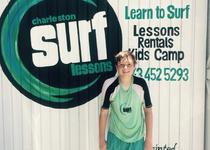 BY: Megan Bryan
Are your kids spending too much time in front of the television this summer? Maybe it's time for surf camp.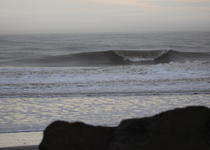 BY: Bates Hagood
Another week of surf to keep Folly surfers in the water.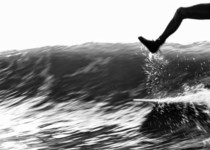 BY: Bates Hagood
Another run of mixed-direction, easterly swell for mid-March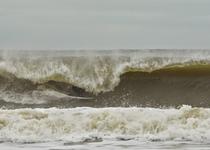 BY: Bates Hagood
A stellar run of cold surf for late February continues during the first week of March.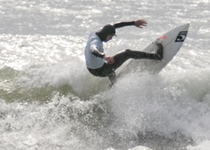 BY: Bates Hagood
With everyone eagerly anticipating warmer spring surf, early March might just deliver.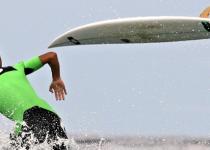 BY: Bates Hagood
An ongoing debate about surfboard leashes at Folly.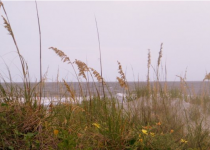 BY: Guest Blogger
Whether you're downtown or on the beach, there's bound to be sand in your house left from Folly, Sullivan's, or IOP. But that's just another one of the things we love about living in the Lowcountry.
BY: Instant Grit
Swing into Charleston's newest adventure with Wild Blue Ropes, a ropes and challenge course that will test you in almost every way possible. Reward for passing? The best time of your life!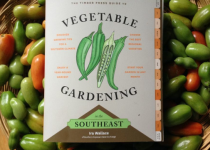 BY: Joan McDonald
I've got 10 great ideas for the green thumbs on your list—we're talking garden totes made from up-cycled sails to South Carolina-made garden sculptures, plus details on a wreath market THIS Saturday
BY: Hunter Boone
Did you go to the star-studded softball game this weekend? My brother played on Team Taco Boy for the annual event to benefit Louie's Kids, and I was in the dugout snapping pics. Here they are!
BY: Renae Brabham
Get ready to switch your clocks. Me, I'll comply with DST change-ups if I must, but mostly I file the rigidity of the calendar seasons in the BS pile. I have my own guide to the seasons...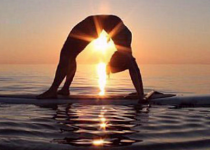 BY: Erica Rodefer W...
So summer's over—time to pack up the swimsuit and stay inside? Heck no. Early fall's the perfect time to hit the water and try your hand at my newest obsession: SUP yoga. Here's why...
BY: Joan Perry
Nearly $700,000 has been raised toward preserving the centuries-old beaut—here's the story behind why she needs saving, plus how you can help protect the long-limbed gal
BY: Joan Perry
I think he figured if he couldn't see us, we couldn't see him? Meet the shy, but handsome gator I happened across at Magnolia Plantation
BY: Instant Grit
At around 82 degrees, it's been downright chilly this week. Why you should hit the beach this weekend anyway... you know, like all of THESE people did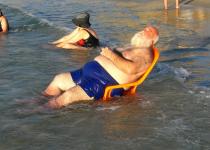 BY: Cullen Murray Kemp
What I learned at Folly this past weekend, thanks to a family of bona fide beach newbies (tube socks and wardrobe malfunctions included)
BY: Renae Brabham
While I have no desire to be the pond police, I don't really care to witness one of the dim-witted Aflac ducks outside my window get eaten. Welcome to my wild coyote showdown—guess who won?
BY: Instant Grit
Less Blog of the Week, more Charleston Hip-Hop Breakfast Spelling Bee To-Do List: so stretch those hammies & give this list a whirl. Hint: it involves watching a video of Flavor Flav performing in CHS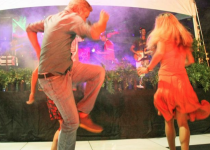 BY: Joan McDonald
When's the next Colonial Lake-side bash? Coming up in a few weeks—here are all the details, including a bangin' list of restaurants and bakeries on board to sweeten the pot, plus ticket info