music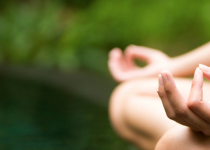 BY: Erica Rodefer W...
Oooommmmm. Did you know that one little syllable represents every single vibration in the whole universe? And it represents the myriad ways each part of the universe is connected. When...
BY: Tim Brennan
Last night I went to a very rare place indeed. It was a bar. You see, a "bar" cannot exist in South Carolina. Not with our law which only allows liquor licenses to be granted to those whose...
BY: Devin Grant
Thoughts from Day 2 of the Southern Ground Music & Food Festival as they issued forth from my music-soaked brain: 12:15pm - Made it on-site and checked in at the press area. Just like...
BY: Devin Grant
There was a lot to see and do on day one of the Southern Ground Music & Food Festival out at Blackbaud Stadium on Daniel Island. If you weren't able to make it out Saturday, here's what you...
BY: Katie Hurst
Something terrible happened to me while I was running the Ravenel Bridge last night. About halfway through my run… my iPod died. I don't know about you, but I pretty much rely on my running...
BY: Tim Brennan
The other night, I went to the Music Farm to see some bands that I had never seen before. Members of two of the bands on the bill are Facebook friends of mine, and I had seen them promoting the heck...
BY: Stephanie Hunt
Marley Lion's Academic Magnet H.S. classmates at the Folly boat As a writer and reader blogging on all things allegedly literary, it's difficult to admit that sometimes, there are no words....