LAUGHS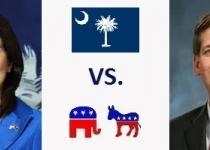 BY: Jeremy McLellan
If you're anything like my friends on Facebook (and why aren't you?), you're probably upset that Nikki Haley beat Vincent Sheheen in the South Carolina governor's race last Tuesday. But if you're...
BY: Rory Gruler
Group offering rides to help voters get to polls: http://t.co/QxsctAnlhn #scvotes #chsnews — Live5News (@Live5News) November 4, 2014 Election Day could be historic for Senator Tim Scott @...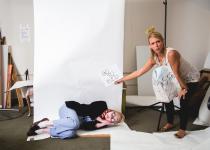 BY: Jessie Parks
From our longtime mayor to our colorful architecture (and locals), it seems that everyone wants a piece of the Holy City. This Halloween, reconsider that Ray Rice costume (dude, you should...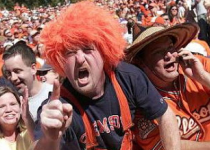 BY: Guest Blogger
Sam Truehart recently graduated from the University of Tennessee, and currently works as a web intern for Charleston magazine. Football in...
BY: Instant Grit
Stay tuned for the video blog Shepic Fail as local celeb Shep Rose and local comedian Hunter Gardner try to become experts in new hobbies. After Shep had gained fame as a reality TV star, ...
BY: Tim Brennan
I spent most of my musical life playing in original bands. We wrote our own songs, released our own CDs, and usually played to people we knew. We started out playing to friends and family, and the...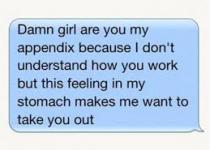 BY: Helen Mitternight
It's last call on your first visit to Charleston. Even without your beer goggles, Charleston is looking pretty tasty. What's your approach? New York may have its own unique pickup lines, but...
BY: Renae Brabham
A priest walks into a bar, walks up to the register, counts the till, and turns the open sign on. So what's the punch line? There isn't one. You are at Padre's in Texas, and if Father William Miller...
BY: Hunter Boone
Come to Charleston, your drinks are on me. Drunk History buys Charleston a round in tonight's episode on Comedy Central. It's been six months since Derek Waters...
BY: Instant Grit
Craving some Southern Charm in between seasons? The People's Couch brings us hilarious moments on-screen and some viewers' reactions to the show that we all love to hate. Laugh along and stay tuned...
BY: Instant Grit
Local comedians Jeremy McLellan and Hunter Gardner are set to produce a monthly comedy showcase ("The Puppy Dog Comedy Show") at Tin Roof in West Ashley to highlight some of the area's...
BY: Rory Gruler
"@MariaGPosadas: Sunday nights are #Reckless nights!!!" You're damn right!!! — Adam Rodriguez (@_Adam_Rodriguez) July 7, 2014 For the record, my sex tape will NOT be used in the #Chs PD documentary...
BY: Instant Grit
The Blog of the Week is...... The Most Races Show On Earth by Hunter Gardner. This show has been getting national recognition, and Hunter's inside scoop with the comedy scene puts him in the perfect...
BY: Hunter Gardner
The Most Races Show On Earth! Returns To Charleston For More Laughs Ten years ago, The Most Races Show On Earth! was founded by Neil Bansil and four other comedians in their hometown of...
BY: Instant Grit
It finally happened! I have actually turned my life into a musical. (Well, technically it is SEMI-autobiographical, but don't worry. It's still just as nuts!) Simply put, this is a one act, one woman...
BY: Instant Grit
It's that time of year again. The time when you can't walk down any cobblestone street in Charleston, and not see some bride getting her wedding photos taken, churches booked for every weekend, and...
BY: Nate Anderson
When I was in college, my friends and I had a weirdly enthusiastic obsession with the Oscar Mayer Wienermobile. It was half out of stupid, ironic college guy humor, and half out of being sincerely...
BY: Hunter Gardner
I'm missing Mike Birbiglia's show at The Charleston Music Hall this Sunday because of Mike Birbiglia. Tomorrow morning, I'm getting on a plane to go to Los Angeles until Monday because I...
BY: Hunter Gardner
Hey, nice people. By now we've become familiar with our characters: Thomas Ravenel is looking for love, Shep is the schoolboy who can't grow up (and double-crossed his bro, Craig), Cameran is the...
BY: Hunter Gardner
What a great follow up episode right, folks? Friends, lovers, a poor understanding of the English language: Episode two really had it all. Thomas Ravenel is out for love, hoping to "...