LAUGHS
BY: Hunter Gardner
You didn't demand it and there was no vote, but here are the most prestigious porcelain awards in the Lowcountry. Behold Charleston's best bathrooms.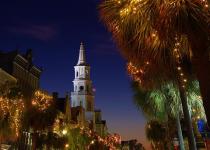 BY: Jeremy McLellan
In Charleston for the holidays and not sure what to do? Look no further!
BY: Hunter Gardner
"The Christmas Will Be Televised" Celebrates 5 Years of Christmas Fanfare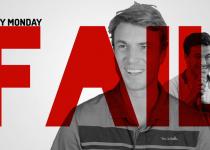 BY: Shep Rose
Happy holidays, ya'll! Can't get enough of Hunter Gardner's and Shep Rose's antics? We've got some outtakes from season one of Shepic Fail to tide you over until the new year.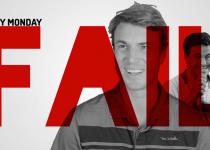 BY: Shep Rose
In episode three of Shepic Fail, Rob Concannon, president of the South Carolina Stingrays, tries to transform Shep Rose and Hunter Gardner from amateurs to athletes. Naturally, things end up royally puck-ed.
BY: Shep Rose
In episode two of Shepic Fail, Gerry Kieran, owner of Seanachai on Johns Island, attempts to transform the guys from barflies to bartenders.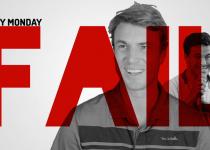 BY: Shep Rose
In the series premiere of Shepic Fail, Hunter and Shep learn how difficult it can be to walk in a woman's shoes.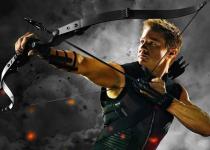 BY: Jeremy McLellan
Strong performances and excellent production fail to save this half-baked, disappointing end to the Hunger Games trilogy.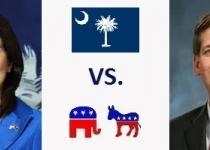 BY: Jeremy McLellan
If you're a Republican, you didn't vote for Nikki Haley to be your governor. You voted for her to be the governor of everyone else.
BY: Rory Gruler
This week in #CHS tweets, Charlestonians pull out their winter gear, MUSC's Ebola scare, ninjas give meaning to "party punch," and plenty of election zings, epic losses, and not-so-shocking results.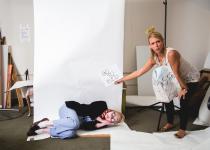 BY: Jessie Parks
Halloween's tomorrow, and you have $10 and no costume. Don't worry—procrastination is my specialty.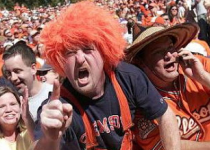 BY: Guest Blogger
A few weeks into football season, Sam Truehart has picked up on some things from working at downtown sports bar Charleston Beer Works. Here are her interpretations of the fans that flock on game day.
BY: Instant Grit
VIDEO: Catch a sneak peek of Charleston Grit's first-ever vlog with bloggers Shep Rose and Hunter Gardner.
BY: Tim Brennan
If you're a musician or attend shows on a regular basis, you might've come across these types. They're at every show, in every crowd, and they're experts at pissing people off.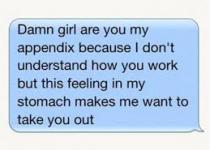 BY: Helen Mitternight
Try out some of our pickup lines that will only (maybe) work in Charleston.
BY: Renae Brabham
Religious or not, anyone can appreciate the rare chance to grab some brews and chat with Father Bill—priest, bar-owner, and author of a book that depicts a quest for holiness through unlikely means.
BY: Hunter Boone
Catch a sneak peek of the Holy City iteration of this hilarious Comedy Central series before hitting tonight's premiere party at The Royal American.
BY: Instant Grit
Can you remember your reaction to some of Southern Charm's most outrageous moments? Watch The People's Couch brought to us by Bravo TV and see how others reacted to these unforgettable clips.
BY: Instant Grit
Comedians Jeremy McLellan and Hunter Gardner seek laughs, diversity in The Puppy Dog Comedy Show
BY: Rory Gruler
Thunderstorms are headed your way, Germany beats Brazil, Tara Lipinski Instagrams Kiawah, Charleston takes on National Fried Chicken Day, and episode two of Reckless. This week in Charleston tweets.