Instant Grit
BY: Instant Grit
In this week's Blog of the Week, Helen Mitternight made her Grit debut by coming up with some witty pickup lines to try in Charleston. We asked readers to respond with their own ideas and got some...
BY: Instant Grit
In this week's Blog of the Week, our newest blogger made his writing debut with a splash. Writing about the tragic death of Robin Williams, Shep Rose touched the hearts of many. It...
BY: Instant Grit
A gourmet restaurant that feels like a dive bar? We're in. From the funky decór to the delicious fare, Palace Hotel is the perfect place for a low-key dining experience. Shep Rose gave Instant...
BY: Instant Grit
The Charleston arts scene is like none other. Local artists are everywhere, and cover a wide range of artistic ability and style. Downtown is flooded with galleries and street artists capturing the...
BY: Instant Grit
For this week's Blog of the Week, we chose Kane Hollingsworth's My Sandy Disposition. Kane is a Charleston magazine intern spending her summer break in the Holy City. She found beauty in...
BY: Instant Grit
Craving some Southern Charm in between seasons? The People's Couch brings us hilarious moments on-screen and some viewers' reactions to the show that we all love to hate. Laugh along and stay tuned...
BY: Instant Grit
Local comedians Jeremy McLellan and Hunter Gardner are set to produce a monthly comedy showcase ("The Puppy Dog Comedy Show") at Tin Roof in West Ashley to highlight some of the area's...
BY: Instant Grit
July 14 marks Bastille Day. The French call it Fête nationale, a day that commemorates the anniversary of the infamous Storming of the Bastille in 1789 and celebrates the unity of the French...
BY: Instant Grit
America's most well-known collection of steakhouses will open their newest South Carolina restaurant with a distinct Lowcountry design. Ruth's Chris Steak House's fourth South Carolina location in...
BY: Instant Grit
As we get ready for a long weekend of fireworks, flags, and family, let's not forget why we celebrate this day every year. Let's stop to remember the men that gave their lives so many years ago to...
BY: Instant Grit
Southern Season, the gourmet food and housewares retailer in Mount Pleasant, SC, is excited to announce a one-of-a-kind cooking class this summer with southern culinary legend Nathalie Dupree....
BY: Instant Grit
With Charleston being the second most popular wedding destination in the country, it's no wonder we chose Andrew C. Petersen's blog Camera Ready Makeup for your Wedding Day as our Blog of the Week....
BY: Instant Grit
As if you need another reason to come to The Alley tomorrow:Glazed Doughnut has made an exclusive Team USA Doughnut that will be available only at The Alley tomorrow Thursday June 26 starting at 9am...
BY: Instant Grit
Brothers Shep and Ian Murray, chief executive officers and co-founders of Vineyard Vines, announced today the company will open a new retail location at 275 King St in Charleston. The 5,500 square-...
BY: Instant Grit
Come down to the Mixson Market in North Charleston this Saturday, the 28th, from 10am to 3pm for the 2nd annual Tomayto Tomahto Festival and Tomato Pie Contest.Entry is free, and open to the public....
BY: Instant Grit
The Blog of the Week is...... The Most Races Show On Earth by Hunter Gardner. This show has been getting national recognition, and Hunter's inside scoop with the comedy scene puts him in the perfect...
BY: Instant Grit
A local Charleston chef will be featured on the hit TV show BBQ Pit Wars this weekend! The show airs on Destination America on Saturday, June 21 from 10 to 11pm.In the...
BY: Instant Grit
The Art of Shaving is proud to announce the opening of its Charleston location at Charleston Place on July 16th.Offering a comprehensive range of the brand's signature shaving products and...
BY: Instant Grit
Charleston Hospitality Group is hosting a grand opening party for Wild Buffalo in North Charleston on Wednesday, June 18. The event starts at 5pm with a ribbon cutting ceremony, followed by a party...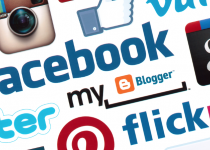 BY: Instant Grit
We know what it is. We see it everywhere. Most of us are even involved in one way or another, but have you ever wondered what other ways social media can be used? Have you ever wondered how it can...