H&M
BY: Desmond Kinlaw
H&M, the fast-fashion retail behemoth, is collaborating with one of NYC's most popular designers, Alexander Wang! Read on to see the campaign video, release date, and some highlight pieces.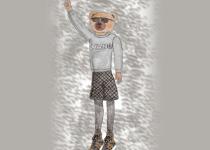 BY: Desmond Kinlaw
A thought-provoking open letter on the current state of #menswear, how our society is flawed by it, and how to fix it.
BY: Hunter Boone
Guys, have you heard about the Mr. Collection? For less than the price of a new pair of jeans, you can borrow an awesome new outfit—head to toe. Here's the scoop, plus an exclusive 15%-off promo code
BY: Rory Gruler
A quick recap: Spring Jam Music Fest tix go on sale... without a lineup. We all suck at driving. Fried chicken at Husk makes everyone go CRAZY. And speaking of crazy... Did you see the line at H&M?
BY: Rory Gruler
Meth, meth, and more meth. Plus! H&M sets an opening date (finally...), Dave Chappelle's spotted lots downtown, John Mayer jams at the Coliseum, and a sad pic from the Isle of Palms shore
BY: Rory Gruler
This week, we've got a bit of everything—from MUST-read reactions to the SC1 election and Pecha Kucha 18's location, to hunky half-naked firemen and seersucker speedos. Catch up here!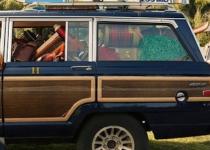 BY: Desmond Kinlaw
Get packing, and I'm going to tell you how. Here are my all-inclusive weekend traveling essentials and tips for those great-escape summer days ahead
BY: Ayoka Lucas
A spur of the moment jetset (and invite from Sarah Parrott) landed CFW Model Liaison Joe Quinn in NYC Tuesday night, there to watch NBC's Fashion Star with the Fashion Stars themselves
BY: Chassity Evans
Marni for H&M, ASOS SS12 Salon Collection, and DVF for Gap: these collections hit stores in March, and trust me, you don't want to miss them.