Father's Day
BY: Instant Grit
There's still time to get dad the perfect gift for his big day this Sunday, and what better way to make him feel like king of the castle than with kitchen tools only a king "wood" use.
BY: Instant Grit
Don't show dad how much he means to you this Sunday with just another necktie. Instead, give him a gift he'll love, and hopefully, if you're luck enough, that he'll share.
BY: Natalie Mason
Give your dad the gift of looking his best this Sunday with these gift ideas from our style expert that will make everyone in the family happy to take him out and show him off.
BY: Holly Herrick
Though Father's Day has come and gone, you don't have to wait another year to spoil your pops. Whip him up this versatile, delicious brunch recipe inspired by my own father's go-to breakfast
BY: Tim Brennan
... Or am I lying to myself? IS there life in rock and roll after becoming a father? Here's what my fellow dad-friends and I have figured out so far...
BY: Devin Grant
Recently, I learned that my father—the biggest Dylan fan I know—had never seen the singer live. That is, until I took him to Saturday night's show on DI. Here's a rundown of the show and set list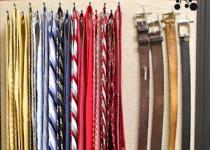 BY: Elisabeth Bova
Dad's Day has come and gone, but this super-cool and affordable closet organizer would make a great gift for your man (or you!) any day of the year....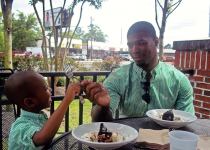 BY: Desmond Kinlaw
This blog got us all choked up just in time for Sunday's salute to dads everywhere—this is one post we hope makes the rounds and back again. Happy Father's Day!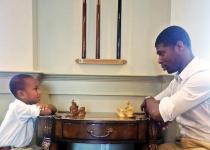 BY: Desmond Kinlaw
It's Father's Day this weekend, a good time to remember all the how-a-boy-becomes-a-man things my dad taught me, watch my son learn them, and challenge other dads to get in the game