Cocktail Club
BY: Instant Grit
Click to see FULL SIZE VERSIONS! Check out our Launch Party Photo Gallery! Last night's party was a big success and our talented bloggers came out in droves... Photographs by Ruta...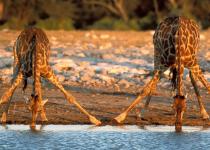 BY: The Best Worst ...
I've been really struggling trying to write a blog entry, mostly because I'm afraid of coming off like an asshole. Which I may in fact be, and I'm just not so sure I want everyone to know that......
BY: Chassity Evans
One of my major [MAJOR] artist crushes, Lulie Wallace, is paying us a visit today. You know, the girl behind all the mind-blowing floral paintings gracing the web lately......
BY: Molly Hutter
So it's my first V-Day in Charleston. And though my boyfriend lives 10 hours away in Alabama, I'm celebrating this Day of Love by doing more than just eating an entire bag of Lindt chocolates and...