Claire O'Bryan's Blog Posts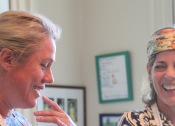 Posted:
Apr 18 2014 - 11:12am
After years of teaching classes for their Charleston Academy of Domestic Pursuits, Lee Manigault and Suzanne Pollack's book has finally hit...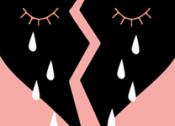 Posted:
Feb 12 2014 - 10:29am
Looking for something different to do on Valentines Day? Go to the awesome show "Heartbreak Cabaret" downtown (how culturally astute of you),...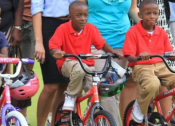 Posted:
Dec 5 2013 - 11:30am
Twenty years ago, two Charlotte businessmen placed a bet at Christmas time. Their mission? Simply to see who could raise the most money to buy...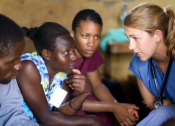 Posted:
Nov 1 2013 - 5:19pm
Have you always wanted to go on a mission or service trip, but weren't sure how you could be useful? This Thursday, November 7,...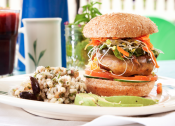 Posted:
Oct 22 2013 - 2:39pm
When Jenan and Bryant McClain opened Puree Organic Café in early 2012, they knew they weren't out to make a fortune. In fact, they knew the...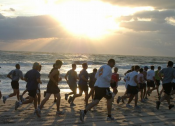 Posted:
Sep 4 2013 - 1:13pm
Looking for a run while the weather is great? Come out on September 14 and support head and neck cancer research. This run was started by my co-...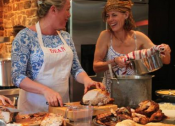 Posted:
Jul 11 2013 - 6:01pm
Have you heard of the Charleston Academy of Domestic Pursuits? If not, you're missing out. I went to my second class with the Deans of...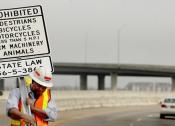 Posted:
Jun 26 2013 - 3:11pm
Change.org Oh. Em. GEE. You guys know on HOTV I try not to be negative… unless it's necessary. In the case of a...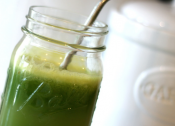 Posted:
Feb 10 2013 - 5:58pm
It's been a week since my first "To Juice or Not to Juice" post, and since then, I've tried out different homemade juicing recipes for seven days...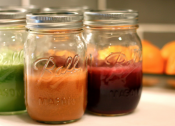 Posted:
Feb 4 2013 - 4:25pm
No, I don't mean steroids. Although I'd love to have an even flatter chest and tiny beard… Just kiddin. I've been debating whether or not to jump on...