beer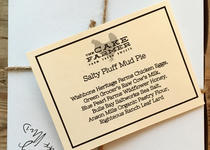 BY: Mike Grabman
As part of the Lowcountry Local's "Eat Local Challenge" I am drinking my way through Charleston's local inebriating options.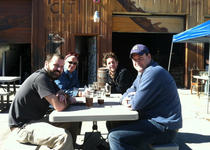 BY: Mike Grabman
I've decided to take part in the Eat Local Challenge presented by Lowcountry Local First. Follow my journey through Holy City booze purveyors here.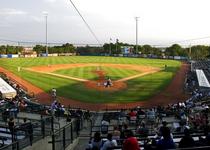 BY: Jim Lohmar
Our national pastime returns on April 7.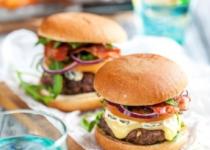 BY: Ann Kaufman
At Caviar & Bananas' Second Annual Burger + Beer Night, you'll find a variety of options for everyone, including the kids
BY: Molly Hutter
Last Friday, Charleston Sports and Social Clubbers and our tens of fans flocked to The Joe for a party like no other (and spring kickball finals). Put this one on your planner for next season...
BY: Rory Gruler
So long, Spoleto! Plus, breweries rejoice as the "pint law" gets passed, a human jawbone washes up on Drum Island, a Chas non-profit's CFO gets charged with embezzlement, and IT'S HOT AS HELL OUTSIDE
BY: Instant Grit
To round out our salty countdown series, Grit's added "Best Summer Town in America" to Charleston's list of accolades. No kidding, see for yourself... Plus SMART shark avoidance tips you need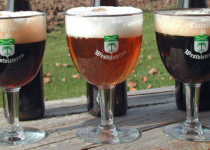 BY: Pete Preston
Did you know that monks brew beer? And some pretty dang good beer at that. The Trappist Abbey of Saint Sixtus has released their Westvleteren 12 Belgian ale and it's available at Total Wine TODAY!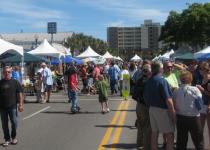 BY: Cullen Murray Kemp
Did you know that you can actually hang out Folly in the winter? Without all the shirtless and sweaty volleyball games, shotgunned beers, and asphalt-seared feet? Yeah, me neither. Not a bad Sunday...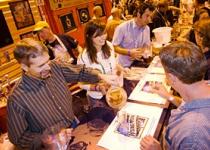 BY: Pete Preston
Beer is, at its heart, a social drink, is it not? So pull up a stool and meet your brewer—here's a quick list of South Carolina (mostly Charleston) breweries that offer tours. Go! Shake their hands...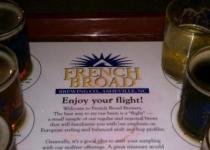 BY: Pete Preston
(Hint: It's right up the road.) For four years running, Asheville's earned top nods for its hometown brews. I've got a list of where to go and what to drink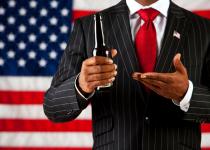 BY: Pete Preston
There's been a lot of buzz around this year's presidential race and we're not just talking Obama and Romney. Check out some of the politically steeped brews that have made headlines this year