beer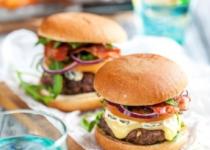 BY: Ann Kaufman
During the week, my husband and I are always on the lookout for tasty, affordable dinner options that will please everyone in our family, includiing our two little ones (ages 3 and 18 months). Even...
BY: Molly Hutter
UPDATE! The summer 2013 Charleston Sports and Social Club kickball championship (and it's accompanying party—see below for details) is Friday, October 11, 6 to 11 p.m. Head to the Joe for all-you-can...
BY: Rory Gruler
BY: Instant Grit
COUNTDOWN TO SUMMER! Your Grit guide to Charleston's golden season MONDAY: Summertime Dos & Don'ts TUESDAY: The Best of Poolside WEDNESDAY: Get Your Grill On THURSDAY:...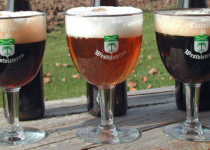 BY: Pete Preston
(Westvleteren 12 on right) For the first and possibly only time, the Trappist Westvleteren Brewery (owned and operated by the monks of the 1831-founded Trappist Abbey of Saint...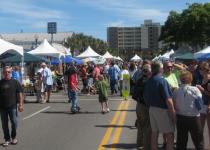 BY: Cullen Murray Kemp
When I think of Folly Beach, pictures of shirtless, sweaty, sandy, ultra competitive volleyball games come flooding into my head. I think of shot-gunning beers with my feet submerged in wet sand (of...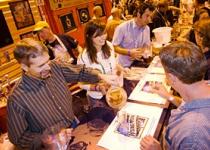 BY: Pete Preston
I was reading Issue 70 of the Beer Advocate recently and had one of those "Ah, yeah! I should do that" moments. The editors, the Alström Brothers, wrote a quick piece about the Great American Beer...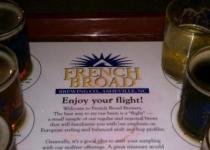 BY: Pete Preston
Charleston is a great beer town, but for the fourth year running, our neighbor to the northwest has been crowned Beer City USA. Asheville, North Carolina, can't seem to stop winning and that...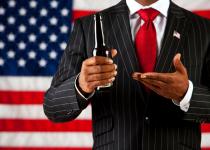 BY: Pete Preston
Has the neverending political season just about run its course with you? Regardless of whether or not you're actually going to rock the vote this year, we encourage you to vote with your pint glass...