beauty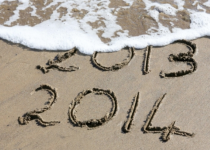 BY: Andrew C. Petersen
Toss out your old beauty habits like a pair of strange boxer briefs, found tucked in deep at the foot of your bed after a one night stand. Ring in the new year on a beautiful and healthy note with a...
BY: Andrew C. Petersen
What would I be without my makeup brushes? From the beauty beginner to the all-out makeup maven, owning and using brushes when creating a beauty look is so important and should come naturally...
BY: Andrew C. Petersen
A fabulous new beauty bar called Pink Dot has opened on Meeting Street and upon first visit, I am in love! They even have a seating area for the men—when you sit, you automatically get a beer...
BY: Jane Perdue
I had fallen behind (grossly so) in my social media follow-back connections, so the rainy afternoon full of cancelled appointments was the perfect time to catch up. What was intended as a quietly-...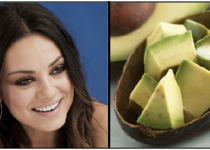 BY: Dr. McLean Sheperd
Isn't it funny how our cultural perspective values a thin body, but we like our faces "fat?" Full and round and sensual a la Mila Kunis, Emma Stone. Now a word of warning here: cultural perspective...
BY: Dr. McLean Sheperd
If your New Year's resolution includes a fresher, brighter, more beautiful you—why not start with square one? (Your skin.) Here are three mind, body, spirit tips to shine: 1) Protect...
BY: Andrew C. Petersen
I have been so overwhelmed lately with work, with catching up with friends, with keeping up with life, that I have let one of the most important routines in my life suffer. Cleansing my skin. Can...
BY: Andrew C. Petersen
Forget about church yesterday, I found my personal heaven at our very own Target store here in Charleston, amidst affordable leopard-print cosmetics bags, decadent body creams, and scrubs...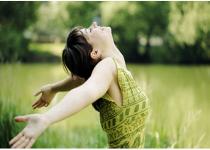 BY: Andrew C. Petersen
Bonjour Beauties! Our topic for the second installment of the Breakup Makeup Plan: Rejuvenate. The art of rejuvenation is really quite apropos to my life currently and here's why: I...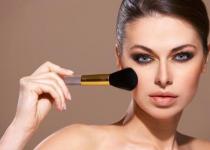 BY: Andrew C. Petersen
Ladies, nothing gives the skin more of an instant pick-me-up, the look of true rest, health or innocence, quite like a quick swipe of blush. The key is to achieve modern, soft rosy cheeks and...
BY: Andrew C. Petersen
It's true what they say ladies, eyes are the windows to the soul. And let's be honest, they're usually the first thing a guy notices. Your eyes could have the most beautiful color or a...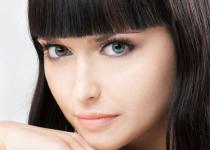 BY: Andrew C. Petersen
These are three of my favorite ways to brighten up complexions during the dull cooler months. The best part? You most likely have most of the ingredients in your fridge or pantry. 1....
BY: Andrew C. Petersen
I've got a good budget tip for you, ladies, so listen up. Since bronzer will never be in the same category as groceries when it comes to budgeting for "must haves," here's a good rule of...