YOU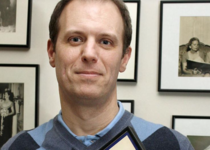 BY: Robin Gibson
You many know Patti, but do you know Pat? In a town where his drag persona takes center stage, Pat Patterson talks about life growing up in a small, conservative enclave and the path paved by politicians that bred in him a desire to serve. In a unique and sometimes unconventional manner, using his stage name as well as his given moniker by birth, he goes above and beyond to give back to and enrich the communities that embrace them both. The resident drag queen of Dudley's on Ann steps aside for this one-on-one interview with the man behind by the makeup.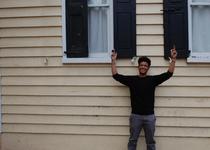 BY: Ben Grenaway
When Ansley Pope transitioned, there were things he never realized. "Shit, I'm not going to be a man, I'm going to be a black man."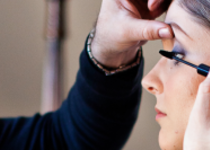 BY: Andrew C. Petersen
8 simples steps for looking fresh faced and fabulous on your big day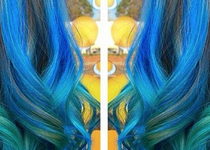 BY: Spencer Barnhart
Dominating Instagram and the red carpet, Balayage is the hottest hair trend of the season. But is it right for you?
BY: Renae Brabham
"Goliath was the best thing that ever happened to David." Carla Lynne Hall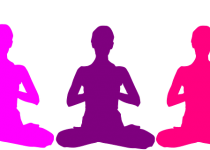 BY: Erica Rodefer W...
You don't have to be able to do awe-inspiring yoga tricks to appreciate your strength, resolve, and general awesomeness every time you step on your mat. Here's a sweet little practice that anyone can do. Practice it to boost your spirits and remind yourself that you are perfect exactly as you are!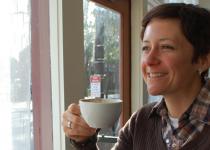 BY: Ben Grenaway
Melissa Moore, executive director of We Are Family, opens up about coming out, empowering Charleston's LBGTQ youth, and fighting the good fight.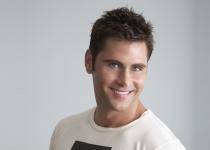 BY: Andrew C. Petersen
Project Runway's Jack Mackenroth opens up about HIV/AIDS activism, beauty buys, and men in makeup.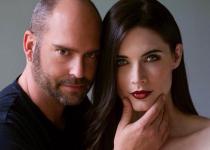 BY: Andrew C. Petersen
Joey Killmeyer dishes about must-have products, MAC, and Miley.
BY: Instant Grit
Are you a musician, maker, vendor, or visionary looking to build stronger ties with the Charleston community? Apply to be a part of the 2015 Charleston DIY Fest today!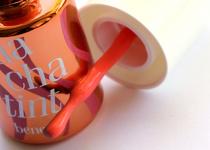 BY: Spencer Barnhart
Get a little too festive this holiday season? Spencer Barnhart shares her secret beauty arsenal for faking a fresh-faced New Year's.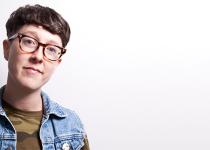 BY: Jessie Parks
Artist and activist Melinda Mead Scharstein celebrates her first solo exhibit, boiled peanuts, and Trans* Love Fund, whose ladies' arm-wrestling tournament is this Thursday, December 18, at Tin Roof.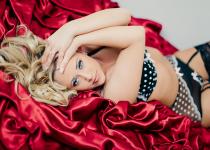 BY: Helen Mitternight
A little cheesecake for the holidays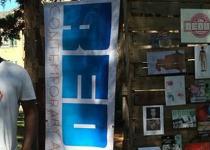 BY: Jessie Parks
Greg Colleton, Redux's director of operations, chats about gallery etiquette, the upcoming Danielle Wyckoff exhibit, and Charleston's favorite pastime—day drinking.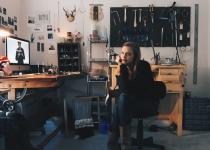 BY: Jessie Parks
Natalie Clapp talks transition: relocating from Baltimore to Charleston, changing careers, and starting her own jewelry line, Silk Bone Jewels.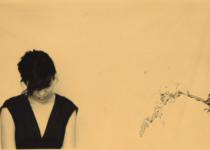 BY: Jessie Parks
Nina Garner discusses her creative process, how Charleston influences her work, and her show December 7 at the ARK in Awendaw.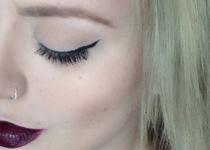 BY: Spencer Barnhart
Not a makeup master? No worries. Check out our easy step-by-step guide to highlighting and contouring. Now, bring on the bronzer.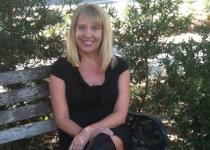 BY: Erica Rodefer W...
The Charleston area is busting at the seams with amazing teachers and places to practice. YOGAPOP 3 promises to bring us all together for a night of yoga, music, and fun Will you be there?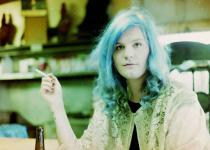 BY: Jessie Parks
Musician Hunter Park of She Returns From War discusses the November 15 release party for the band's second EP at the Tin Roof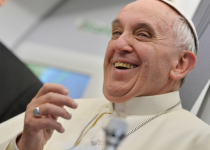 BY: Diana Barton
Wait! Before you hastily exit out of our site, think again. You'll actually want to read this.
BY: Rory Gruler
This week in #CHS tweets, costume conundrums, Halloween drinking games, and T. Rav's desperate need for a social media consultant.
BY: Renae Brabham
Have you ever heard of "floating" as a means of relaxation and serenity? Renae Brabham shares her first-time floating experience at an East Cooper day spa.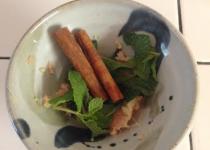 BY: Guest Blogger
Are you a detox expert or looking to try it out? We've got some tips on healthy and safe ways to rid your body of toxins and impurities.
BY: Renae Brabham
Hit a home run this summer at Charleston's one and only minor league ballpark where you can enjoy the best in food, drinks, and great entertainment the whole family will love.
BY: Natalie Mason
Beach season is here, and with the help of our style expert, you can look your best these warm summer months. Whether casual or dressing up, you'll turn heads with these great looks.
BY: Instant Grit
As if Caviar & Bananas wasn't already one of your favorite places downtown already, now they're giving you a chance to make mom feel extra special this Mother's Day with custom made picnic baskets.
BY: Instant Grit
From classic crooner to banjo pickers, the North Charleston Performing Arts Center has been having some amazing shows, and blogger Devin Grant makes sure you don't miss a note.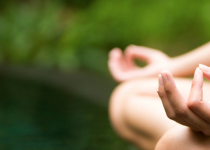 BY: Erica Rodefer W...
Don't be afraid of the "Om" and get your tickets to Grammy-nominated Kirtan artist Jai Uttal's performance this weekend. You'll discover there's so much more to yoga and meditation than you thought.
BY: Instant Grit
No matter what you're doing, or what you're celebrating, we hope you have a great holiday weekend.
BY: Renae Brabham
The devil and his violin may not always have been in Georgia, sawin on a fiddle and playin it hot as Charlie Daniels sang. He may have been in Italy first.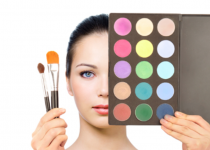 BY: Andrew C. Petersen
In the crazy dating game today, women ponder a million things, one of which being when they're allowed to show their significant other their face without any makeup. Well? When IS the right time?
BY: Renae Brabham
Valentine's Schmalentine's. Renae Brabham illustrates the hard feelings so many of us have this most recent holiday, but turns things around and proves the day of love isn't about us at all.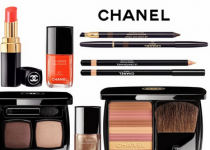 BY: Desmond Kinlaw
Earlier this week you got splurge-worthy inspiration for men. Well, now it's the ladies' turn. Take a browse through this collection of top 10 desirables (LBDs, shoes, and home goods included)...
BY: Renae Brabham
... 'Tis my mantra for 2014. I realize I've been inundated lately with crap—that I've spent way too much time thinking about what she said, he said, and what the fox said. So here it is: My resolution
BY: Hunter Boone
Guys, have you heard about the Mr. Collection? For less than the price of a new pair of jeans, you can borrow an awesome new outfit—head to toe. Here's the scoop, plus an exclusive 15%-off promo code
BY: Stephanie Hunt
For all of you gathering over the holidays in the absence of loved ones afar and passed on, but in the presence of new family—chosen family—here's a heartfelt reminder of why that matters plenty...
BY: Ayoka Lucas
Seriously, we can get you in... I'll tell you all about our partnership with H&M and how you can win a style consultation, a knockout head-to-toe outfit, and gift cards- PLUS how to see it all first
BY: Natalie Mason
If you're like me, you're smack dab in the middle of Christmas shopping (or perhaps at the start?). No matter—you can't go wrong with any of these items. See 'em here!
BY: Renae Brabham
I prefer to have my birthdays pass by stealthily... Or do I? Simple gestures go a long way, especially on a special occasion... but my oh my how those gestures have changed over time...
BY: Claire O'Bryan
Get the deets on "Bikes, Brews, & BBQ"—the upcoming 2nd-annual fundraiser helping provide bicycles for underprivileged kids in Charleston