YOU
BY: Renae Brabham
Let's see, we left off last week with my treasure find of the Civil War ambrotypes. Now, I will share the story of the hidden treasure that was returned to it's family in Italy. The year was...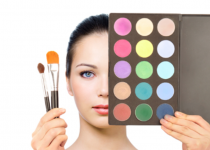 BY: Andrew C. Petersen
Dating is such a complex human ritual. There is so much stress and frustration involved. "Is he interested? Am I being too forward? When should I call? Are we exclusive?" And the big one for a lot of...
BY: Renae Brabham
The month of love seems all but that to this February Grinch. I become a person foreign to my own self. A Cupid Scrooge. It would suffice me just fine if cupid remained a concrete frieze smiling down...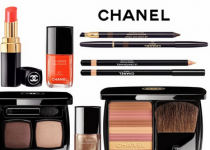 BY: Desmond Kinlaw
Earlier this week, I gave you a list of what I thought to be the top 10 menswear items to splurge on. Well, I didn't forget about the ladies—this one's for you! 1. Jil Sander Wool/...
BY: Renae Brabham
Haven't we all just been waiting for the fall? When I saw the Duck Dynasty family perched atop a float in the Macy's Thanksgiving Parade I remember thinking—How long will it be? ...
BY: Hunter Boone
Welcome to The Mr. Club! I was recently given a Mr. Collection box-kit, and I have to say, this real-life "Rent-A-Swag" is pretty legit. Instead of buying new clothes every...
BY: Stephanie Hunt
Tonight our family will gather for Christmas Eve dinner. I haven't done a lick of grocery shopping yet, but I've done the important stuff—the inviting, the gathering, the cooking up of gratitude and...
BY: Ayoka Lucas
Yes, Santa Claus is coming to town, but he has been overshadowed this year by the arrival of H&M's grand opening on King Street! After all, this rumor has been bouncing around...
BY: Natalie Mason
I know most of you are deep in the middle of Christmas shopping, so I thought it would be the perfect time to share my favorite purchases this year. All items I swear by and love. They would be make...
BY: Renae Brabham
It was the day before my birthday. I was in the grocery store checkout line with a box of Epsom salts. Repetitive trips up three flights of stairs daily had taken its toll this week. I was...
BY: Claire O'Bryan
Twenty years ago, two Charlotte businessmen placed a bet at Christmas time. Their mission? Simply to see who could raise the most money to buy bicycles for underprivileged children and have a little...
BY: Hunter Gardner
I want to be a comedy writer more than anything in the world right now. Writer's room. Sitcom or sketch show. Chinese food. Coffee. You know, you've seen 30 Rock. Comedy Central More...
BY: Evans Craddock
I went to the grocery store after work the other day and spent a few minutes in the laundry aisle. One minute I was searching for detergent and the next minute I was a part of one of the...
BY: Chassity Evans
So, I'm hosting Thanksgiving this year for the first time. Technically it was at my house four years ago when Lilly was just two weeks old, but that didn't count because I didn't do a thing. This...
BY: Tim Brennan
Last week Rick Pflueger, a band mate of mine in Rambler 454, got married. Congrats to he and his awesome bride, Jennifer. Sadly, our lead singer and I were in Charleston playing for...
BY: Instant Grit
A few weeks ago, Grit blogger Cortney Bishop took us on an impressive design tour of the Flats at Mixson—the swanky studio apartment complex located in North Charleston's up-and-coming...
BY: Ellen McGauley
I had a really enlightening conversation recently about giving. It was just about the simple act of saying, "Here. Here's a few bucks, it seems like you really need it." After all, at last count,...
BY: Natalie Mason
One of my favorite simple looks for the fall is a white sweater with jeans. It is such a classic and timeless look that always looks put together and chic. I invested in a white Vince sweater last...
BY: Ellen McGauley
You're going to want to get in on this. It's new to Charleston—it's quickly making its way east from L.A.—super different, and I dig it. I started taking a so-called Buti fitness class...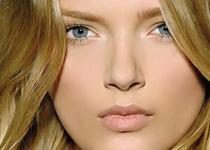 BY: Andrew C. Petersen
Here are my three easy steps to ward of pasty skin and retain a kiss of the summer sun—it's as easy as 1-2-3! Number One—treat the skin and repair the sins of summer. Exfoliation and...