thanksgiving
BY: Joan Perry
Thanksgiving thoughts are even more meaningful in a hospital. A roll of paper was laid out with colored markers inviting people to write their thoughts for Thanksgiving. Every time I walked...
BY: Instant Grit
First off, given the occasion, we'd like to say what we're thankful for here at Grit... ... We live in one bad ass town—and it particularly shines during the holiday season. So we've rounded...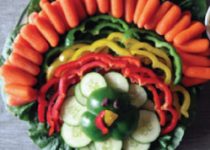 BY: Erica Rodefer W...
Here's a little reminder for all of the well meaning folks hosting a big, old traditional Southern Thanksgiving dinner at their houses later this week: Vegetarians don't eat turkey. I...
BY: Holly Herrick
Thanksgiving is all about tradition, but let's face it, not everyone loves apple, pumpkin, or pecan pie, and not everyone loves to bake or get involved with making or rolling out pie pastry.That's...
BY: Rory Gruler
BY: Renae Brabham
Day 1) Twenty minutes after my first trip to the grocery store for Thanksgiving dinner, it begins—my love/hate relationship with the Whirlpool refrigerator. I am so proud of my organization. I rip...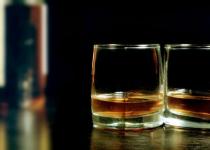 BY: Cullen Murray Kemp
Esquire So I don't really like turkey that much, and I could take or leave pumpkin pie, cranberries, and stuffing. But I do love Thanksgiving. For the last 35 years my parents and...
BY: Stephanie Hunt
Maybe it was Sandy's high winds or our recent astronomical tides, I'm not sure, but I do know that Thanksgiving has blown in early this year. About four weeks early by my calculations. Heck, I'm...
BY: Instant Grit
Happy Thanksgiving, all! Since the holidays are officially here, we've pulled together a list of some of the season's star happenings, from tonight on through the New Year. ...
BY: Holly Herrick
Of late, I've become increasingly sensitive to waste. Wasted clothing, wasted time, wasted paper, and especially wasted food. Most Saturday mornings I go through my fridge to assess what I need...
BY: Renae Brabham
Whether your guy won or lost, election week put us all through the wringer (Evidence? See Rebeccah's public busting out of her political closet). So this weekend, how 'bout we relax? How about we...
BY: Renae Brabham
Well, it's on. I spied the first grocery store kiosk of Butterball turkeys. I have a love/hate relationship with the sacrificial poultry. I can't really blame the turkey for the...