thanksgiving
BY: Joan Perry
Your job? Music? Your heart? A brand new baby girl? Life? Here's what patients, nurses, doctors, and visitors at Bon Secours St. Francis Hospital in West Ashley had to say on the subject...
BY: Instant Grit
We've all closed up shop for the holiday weekend, and will be back blogging on Monday. But we're leaving you with our top 5 picks for upcoming festivities, because get ready: the holidays are ON...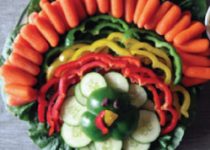 BY: Erica Rodefer W...
From the salad to the stuffing, here are 5 quick and easy tips for feeding a vegetarian this Thanksgiving (must-read etiquette advice also included...)
BY: Holly Herrick
Ditch the traditional pie this Thanksgiving and serve up a decadent—and oh so easy—tart. With peanut butter, marshmallow fluff, whipped cream, and chocolate, it's a Reese's lover's dream come true
BY: Rory Gruler
Our serial arsonist nabbed, the Citadel Mall plays Santa, The Alley opens, an MLK speech unearthed in Summerville, and South Carolinians hit the jackpot...
BY: Renae Brabham
Bird carcass meets Pyrex meets half-tin-foil-covered mac-and-cheese... A touch of frostbite from fridge-shelf battles equals a good Thanksgiving in my book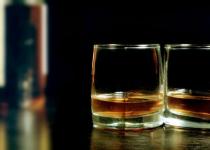 BY: Cullen Murray Kemp
Pre-pubescent porn hunts, old Asian liquor, and Reservoir Dogs... Ever since I can remember, my family-and-friends holiday has been less turkey and stuffing, more raucous fun and wild mischief
BY: Stephanie Hunt
Soon, I may be able to stomach snow globes and Bing Crosby, but I'd love to wrap up my August to-do list first. Let's get started anyway... with a little flour and fluff for your Thanksgiving table
BY: Instant Grit
Happy Thanksgiving, everyone! With the holiday season officially upon us, we've pulled together a go-to guide for the weeks ahead; from Thanksgiving fun happening TONIGHT right on through New Year's
BY: Holly Herrick
Banish holiday cooking fears with this delicious and easy tart. It comes together in minutes and makes delicious use of one of fall's most celebrated fruits
BY: Renae Brabham
AAA batteries in a meringue pie. Sweet Junior finding a wife with whom to share the holidays. The image of a "rotund little shorty" chomping on a turkey leg. What about Renae's post DIDN'T we love?
BY: Renae Brabham
Shotgun blast explosions in the kitchen, pies with a side of triple-A batteries, portly stepmothers who take to the turkey leg Flinstone-style—these holiday blunders bring out the best in us...