Sullivan's Island
BY: Renae Brabham
Just when you thought it was safe to get in the water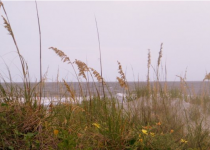 BY: Guest Blogger
Whether you're downtown or on the beach, there's bound to be sand in your house left from Folly, Sullivan's, or IOP. But that's just another one of the things we love about living in the Lowcountry.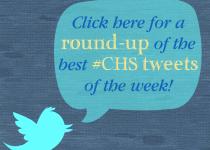 BY: Rory Gruler
From the NYE parties (pepper spray included) to the ensuing city-wide hangover, I bring you the best and the worst of the week's fodder. Highlights include: hot pink boxer briefs and matching bow ties
BY: Tim Brennan
When done right, getting high can be a very, very good thing. Therapeutic, even. My wife and I did so the other day--from Sullivan's to Seabrook, we were way up there. Here are 15+ pics from the trip
BY: Rory Gruler
Well it's been a dark week, folks. Latham's murder-for-hire trial began, a prostitution turned to robbery, Jaws visited Sullivan's, and is there REALLY another reality show coming to Chas?
BY: Instant Grit
Sitting in traffic for half the day, sleeping in your car: locals weigh in on their big July 4th fails, plus 2 must-have beach toys and... Yep. We've got red, white, & blue Jell-O shots
BY: Rory Gruler
PHEW. After a Memorial Day sprinkled with somber news, we saw a high-speed car chase, T-Rav and crew slinking through town, the whole city LOSE IT when Comcast went out, & SC Sen. Robert Ford resign
BY: Instant Grit
With some seriously stacked winnings up for grabs—like $25 of BBQ each week for a year—you won't want to miss this contest
BY: E. Louise
That's what Coastal Living magazine claims, but if you ask me, something's a little fishy. Kiawah's a lot of things, but Barefoot, Slap-Happy SeasideTown USA?