Stan Gray Dig South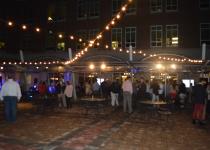 BY: Suzelle Santos
Food, music, libations, and fat checks were in abundance as techies celebrated the new Silicon Harbor Welcome Center.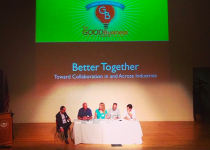 BY: Julie Wheat
Streetstyle with Julie Wheat takes a turn as she documents local business owners while they share and present ideas at the Good Business Summit, organized by Lowcountry Local First.
BY: Rory Gruler
Locals' reactions to the Boston Marathon bombings plus a Shem Creek DUI, Baby Veronica, digging Dig South, and YOWZA! A pic of the half naked State House crasher
BY: Stephanie Hunt
With techie wunderkinds roving around, there's much to DIG into and celebrate about this weekend. But today reminds us that there're a few things that ain't so progressive going on in town, too...
BY: Rory Gruler
It's been a week of bold headlines (a purse w/ $35K was lost; a WWII vet's remains were found) and hype for this weekend—DIG SOUTH, Plantasia, farmers market, etc. Plus, hurray for grilled cheeses!
BY: Ellen McGauley
Why go? The real question is, why not? In a town where jobs aren't aplenty and industry growth can be as slow as molasses, here's an event trying to push us ahead. Read on for why you should be there
BY: Ellen McGauley
Big deal or not? I sat down with founder Stan Gray—something of a creative rabble-rouser himself—to sort out why (and IF) we should care about the latest on Charleston's looong roster of "it" events