Stage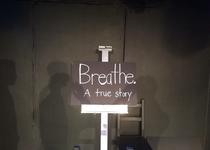 BY: Haydn Haring
Review of "Breathe: A True Story," a one man show written and performed by Brennan Reeves, telling of his life with cystic fibrosis, as well as his experience of undergoing double-lung transplant surgery.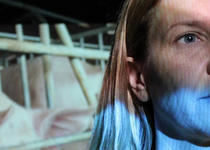 BY: Haydn Haring
HOGS at Crabpot Players is a dark and unexpected mind-bender that will make you think twice about what you thought you knew. In other words, the customer might not always be right.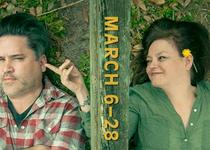 BY: Haydn Haring
PURE Theatre's production of "Outside Mullingar" is charmingly Irish and a perfect way to bid adieu to the gloom of winter.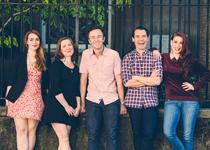 BY: Haydn Haring
You could call this a Valentine, but it's March now. This is about the time I've spent working for 34 West Theater Company. They are very good friends of mine and have taken me on wonderful adventures, so I decided to write them a love letter.
BY: Haydn Haring
Alan Bennett's "The History Boys," the inaugural production in Woolfe Street Playhouse's new SideStage black box, is a rockin' 80s play about the nature of knowledge and its acquisition and use.
BY: Haydn Haring
What If? Productions presents "Thrill Me: The Leopold and Loeb Story," opening February 19 at Threshold Rep on Society Street downtown.
BY: Haydn Haring
If you know how it feels to lose an argument even though you knew you were right, then see 'Oleanna' at Flowertown Players in Summerville thru March 1. It might bring you some peace. Or not.
BY: Devin Grant
After betting that the inappropriate humor in The Book of Mormon would cause massive walkouts, Devin Grant was proved pleasantly wrong as the PAC stayed packed for the award-winning musical.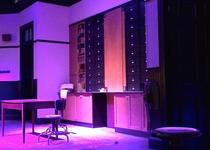 BY: Haydn Haring
Woolfe Street Playhouse was recently awarded the Carolopolis Medal by the Preservation Society of Charleston, and their new production of "London Wall" runs through Valentine's Day.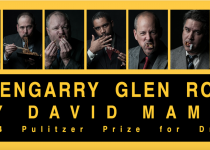 BY: Haydn Haring
Review and thoughts about PURE Theatre's production of David Mamet's Pulitzer Prize winner Glengarry Glen Ross, which runs January 23–February 14.
BY: Devin Grant
The Best of Broadway series at the N. Charleston PAC continues this week with "The Addams Family." Here's what I thought of the creepily funny show, and why you should go see it TONIGHT with the fam
BY: Stephanie Hunt
Why The Little Match Girl at the Rose Maree Myers Theater was this year's holiday ticket, with its wintry score by Laura Ball. Plus! video of the most rousing Nutcracker finale in history...
BY: Renae Brabham
I went into the old downtown theater a little bah humbug, hoping the revelry of it all would turn me back out onto Queen Street buzzing with Christmas spirit. Hmmm... did it work?
BY: Devin Grant
After some doubt about a Four Seasons musical, I had a blast at this show at the PAC. Actor Nick Cosgrove's Valli was spot on, the cursing rivals a Scorsese film, and the iconic songs thrilled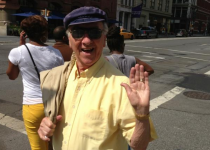 BY: Guest Blogger
In my final blog in the series, the cast and crew of Perfectly Normel People head south from NYC, back home—the highs and lows of our FringeNYC debut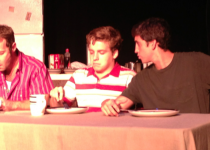 BY: Guest Blogger
The dish rack that moved for no reason and weaponized Irish soda bread—it's still a wild ride at Fringe NYC. Plus, we caught a performance of Broadway's "Once"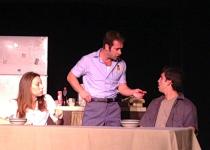 BY: Guest Blogger
What the NYC critics had to say about the Charleston-born Piccolo hit in playwright Judy Heath's third blog from the road (or stage?). Plus! photos from Fringe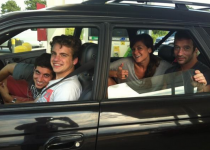 BY: Guest Blogger
In the second blog of her trek up to FringeNYC, guest blogger and playwright Judy Heath lands her cast and crew in a flat in Brooklyn, while her assoc. producer wonders: Am I too old for this shit?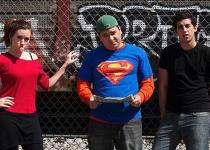 BY: Guest Blogger
The Piccolo Spoleto runaway hit packed up and headed for NYC this morning for a 5-show run at the Players Theatre in the Village. Playwright Judy Heath guest blogs as they hit the road
BY: Molly Hutter
… is all I could think while watching Cirque du Soleil's "Quidam," now playing in North Chas. If you're staying in town this holiday weekend, read on. Here are 5 reasons why you shouldn't miss it