Seemingly Sane 2U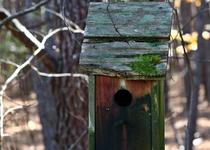 BY: Renae Brabham
You need to eat your grits to get off the grid.
BY: Renae Brabham
Charleston Christmas, fables & traditions. How do "bin yah's" answer those ridiculous questions from "come yah's" Do you ever get snow in Charleston? Duh yeah, when we shake the grits tree! What do you do to get yourself in the spirit of Christmas? Oh, we spend a day at the coast gathering plough mud for making our Christmas ornaments and getting buckets of salt water to make taffy.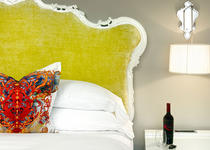 BY: Renae Brabham
In the grand scheme of things, the Grand Bohemian was Grand!
BY: Renae Brabham
Joined by Finnegan Bell and Marci Shore, Jim Avett's sold-out show at The Society of St. Thomas & St. Denis was a celebration of song and storytelling for the young and young at heart.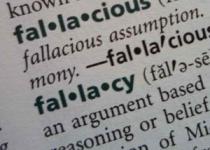 BY: Renae Brabham
Instead of ranting on social media about prayer in schools or passing judgement on the beliefs of others, maybe it's time for so-called Christians to focus on the real issues.
BY: Renae Brabham
I couldn't start the New Year without paying tribute to the old.
BY: Renae Brabham
It's a Monday in the middle of September, so there's a good chance life is feeling monotonous. Find some inspiration when it's easy to forget that where you are now is not where you will be forever.
BY: Renae Brabham
Lunch with local historian and writer Suzannah Smith Miles ends up in a graveyard, accompanied by an eye-opening history lesson of some of Charleston' first residents.
BY: Renae Brabham
Hit a home run this summer at Charleston's one and only minor league ballpark where you can enjoy the best in food, drinks, and great entertainment the whole family will love.
BY: Renae Brabham
Last week brought a deluge of tributes to the late president. Here's one more, courtesy of an old sailor I met right here in Charleston at the Yorktown. But can you trust the yarns of an old sailor?
BY: Renae Brabham
This is one blog I am very glad to be writing this in past tense... Trust me, I can't make this she/it up
BY: Renae Brabham
Can a little unwelcome "down time" patch your nerves? Here's what happened when I hauled my bad attitude down to the tire shop...
BY: Renae Brabham
The Yadkin River, the Gippy Plantation... a look back at what I've snagged out of Carolina waters over the years (no exaggerations needed—this stuff actually happens to me)
BY: Renae Brabham
My attempts at Twitter and text-speak had me sounding a little too much like a Macaw—hello, good-bye, have a good day, call me... Here's what happened when I adopted different rules of engagement
BY: Renae Brabham
Not the sort of place you typically visit when you don't have to, but a beautiful camellia bush beckoned me toward the church's graveyard this weekend. Read on for the spring treasures I found there
BY: Renae Brabham
My shameless history with this addiction, including late-night bunk bed barters and promises signed by the light of the moon. Oh, and how they cured a mean case of writer's block....
BY: Renae Brabham
I couldn't help it, I laughed—and I laughed HARD, the way we do sometimes. Right up until the joke was on me. Here's the story of me, a military vet, and my right side view mirror....
BY: Renae Brabham
This is one blogger who knows how to sniff a silver lining out of any old summer storm cloud. Renae's post had a few on the Grit team dabbing their eyes...
BY: Renae Brabham
Charleston's courtyards, homes, and storefronts are graced with the heady finery of vinery, that mess of tamed madness. The real credit for its rambling perfection is in the hands of the pruner