Renae Brabham's Blog Posts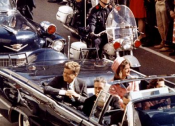 Posted:
Nov 26 2013 - 8:02am
All the channels have been recounting the terrible last hours and days of President John Fitzgerald Kennedy's assassination 50 years ago. I...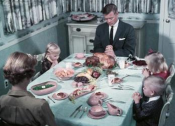 Posted:
Nov 19 2013 - 6:53am
I was going through my recipe file earlier for Thanksgiving dishes... Let's see—there's the computer file, the Pinterest file, and torn-out...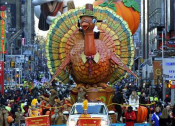 Posted:
Nov 8 2013 - 7:07am
It's the second week of November. I'd be lying if I said I hadn't started a Thanksgiving dinner shopping list. The radio station...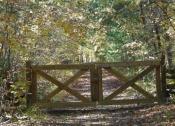 Posted:
Oct 28 2013 - 6:28am
Daylight savings time, spring forward, fall back. On Sunday morning with a little turn of a knob, tap on a keypad, or satellite signal to...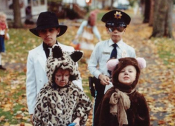 Posted:
Oct 16 2013 - 7:10am
It was October 13th when I realized that I didn't have a thing put out for Halloween yet and I didn't see a day two weeks out in my hectic schedule...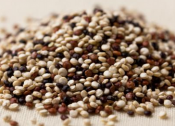 Posted:
Sep 30 2013 - 6:57am
My lifelong quest to try new things and adventures has yielded some great memories and stories. However, my latest "new thing"–quinoa—places...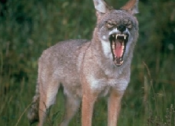 Posted:
Sep 16 2013 - 6:51am
This blog was done. Finished. Just a few skim-overs left and it would be ready to submit on Friday morning. My eyes were tired slits...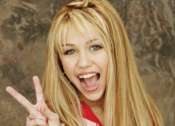 Posted:
Aug 28 2013 - 9:11am
Okay, so what do Miley Cyrus and ducks have in common? After observing people versus my pond this week, I conclude "AFLAC-ing lot." I have a large...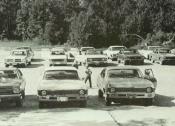 Posted:
Aug 21 2013 - 7:27am
Part of Grit's "Crib Sheets" series—Your totally local guide to getting through the back-to-school season. Also check out... *...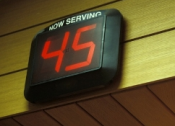 Posted:
Aug 13 2013 - 8:25am
I walked into the DMV last week and looked in disbelief at the line that circled the two walls. Couldn't put my business off any...