Renae Brabham's Blog Posts
Middle aged is kind of like playing Twister. You find your self in some precarious situations with a limb in all age genres.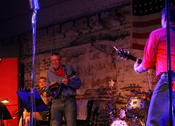 When I saw the musical Johnny Cash, Red White & Cash was playing at Woolfe Street Playhouse, I thought I would take one for the team and surprise Don with the event. About an hour in, I wished I'd had on cowboy boots.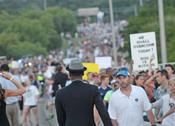 As Charleston buries its own, its people personify unity, hope and change. (All the pics are mine and can be used)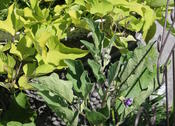 My tribute garden restoreth my soul, but depletes my bank account.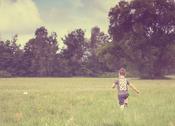 Summers in the '60s weren't spent in your room, layed out with a tablet and a smartphone. There's hardly a child my age that doesn't remember the saying "you aint' stayin in this house all summer, so go on and get outside." Instructions were few: "don't slam the screen door," and "take your flip-flops off at the door."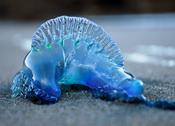 Just when you thought it was safe to get in the water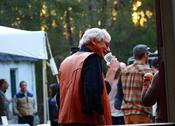 Joined by Finnegan Bell and Marci Shore, Jim Avett's sold-out show at The Society of St. Thomas & St. Denis was a celebration of song and storytelling for the young and young at heart.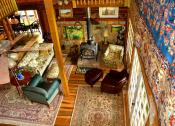 Check out this secret North Carolina mountain getaway before it is discovered. I'm letting the cat out of the bag.
"Goliath was the best thing that ever happened to David." Carla Lynne Hall
Instead of ranting on social media about prayer in schools or passing judgement on the beliefs of others, maybe it's time for so-called Christians to focus on the real issues.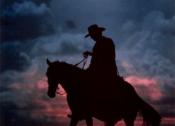 I couldn't start the New Year without paying tribute to the old.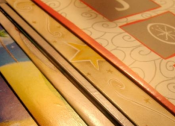 I made a promise six years ago to share this story every Christmas until I meet Becca again.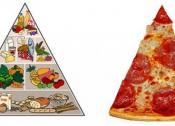 Bring back the days when a duck was a duck. And lamb was a sheep and not a sheep in wolves' clothing. Now, as an avid food-label reader, I am learning that less is best!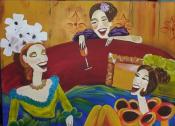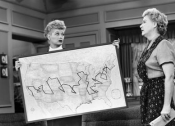 It's a Monday in the middle of September, so there's a good chance life is feeling monotonous. Find some inspiration when it's easy to forget that where you are now is not where you will be forever.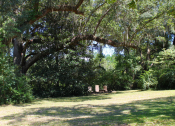 Lunch with local historian and writer Suzannah Smith Miles ends up in a graveyard, accompanied by an eye-opening history lesson of some of Charleston' first residents.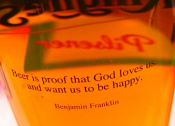 Religious or not, anyone can appreciate the rare chance to grab some brews and chat with Father Bill—priest, bar-owner, and author of a book that depicts a quest for holiness through unlikely means.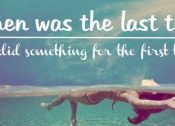 Have you ever heard of "floating" as a means of relaxation and serenity? Renae Brabham shares her first-time floating experience at an East Cooper day spa.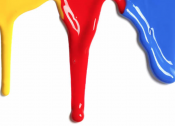 No, it doesn't look like your family is from old money, it looks like your house needs to be painted by someone who know's what they're doing, and takes pride in quality craftsmanship.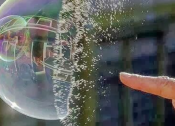 Sometimes it takes something as simple as ducks on a pond to make you think about the meaning of life, and blogger Renae Brabham takes that journey one sunny afternoon.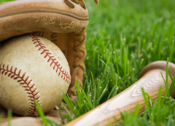 Hit a home run this summer at Charleston's one and only minor league ballpark where you can enjoy the best in food, drinks, and great entertainment the whole family will love.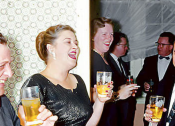 Jeopardy or Grit Party? Here's another recap of our party to celebrate writers that contribute to the site, from one of the writers who just can't say no to a good cocktail party.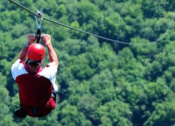 Slow down and take a trip via zipline through the beautiful mountains, lakes, and waterfalls of North Carolina, and see a simpler side of the mountain away from the mountains.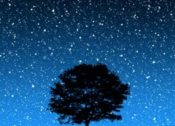 Stars, beautiful people, and delicious food were in no short supply at Tuesday night's wedding affair, and blogger Renae Brabham spent the evening taking it in with all of her senses.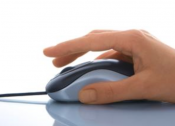 Have you clicked yourself into an angry, judgmental, digital media monster? It's time we take a step back, and think about how we use our computers, and how we need to look at the bigger picture.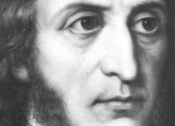 The devil and his violin may not always have been in Georgia, sawin on a fiddle and playin it hot as Charlie Daniels sang. He may have been in Italy first.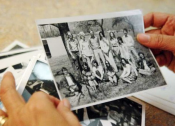 Your trash is my treasure. Blogger Renae Brabham discovered a surprisingly valuable antique in her search through discarded pieces of history, which then becomes a part of her history.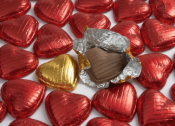 Valentine's Schmalentine's. Renae Brabham illustrates the hard feelings so many of us have this most recent holiday, but turns things around and proves the day of love isn't about us at all.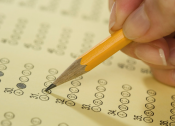 Can an online quiz or horoscope determine who you are? Read blogger Renae Brabham's journey through the riff raff of today's online test fad to find the real definition of her self worth.
The "Southern Charm" trailer's caused a commotion. But really—what can a reality show bring about that we don't already know? Let's remember what it is that truly makes our Southern city so charming..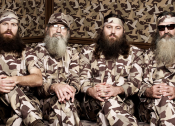 ... 'Tis my mantra for 2014. I realize I've been inundated lately with crap—that I've spent way too much time thinking about what she said, he said, and what the fox said. So here it is: My resolution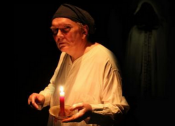 I went into the old downtown theater a little bah humbug, hoping the revelry of it all would turn me back out onto Queen Street buzzing with Christmas spirit. Hmmm... did it work?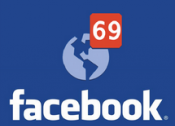 I prefer to have my birthdays pass by stealthily... Or do I? Simple gestures go a long way, especially on a special occasion... but my oh my how those gestures have changed over time...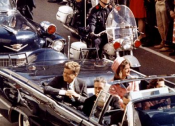 Last week brought a deluge of tributes to the late president. Here's one more, courtesy of an old sailor I met right here in Charleston at the Yorktown. But can you trust the yarns of an old sailor?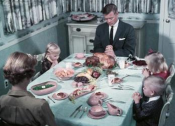 The season of feasts is drawing near, reminding me of my kids', husband's, and my own food-related quirks. Also? Here's why you should bless the cook—or cooks—behind your Thanksgiving meal this year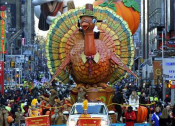 While some are already jamming out to Christmas carols, I'm getting PUMPED for Thanksgiving. 16 days and counting to enjoy the season before we're all Trypting out (as in Tryptophan) on turkey...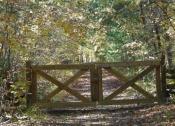 Get ready to switch your clocks. Me, I'll comply with DST change-ups if I must, but mostly I file the rigidity of the calendar seasons in the BS pile. I have my own guide to the seasons...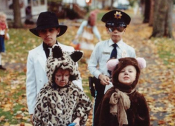 The house decorated in skulls, ravens, and sepia-toned family photos; $50 stuffed bears from the Coastal Carolina Fair; faces sweaty from rubber masks. My favorite fall memories are flooding back...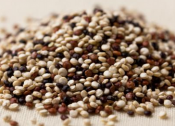 What do quinoa and handicap go-carts have in common? Well, me of course... A ridiculous food allergy story for your Tuesday, complete with phantom phone calls and a slow-mo Harlem Shuffle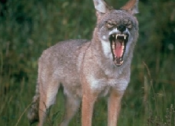 While I have no desire to be the pond police, I don't really care to witness one of the dim-witted Aflac ducks outside my window get eaten. Welcome to my wild coyote showdown—guess who won?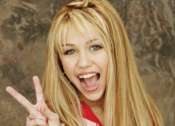 Answer: A man-made fiasco... Why none of us should be shocked that poop has started raining down in sheets (and tweets, and twerks...)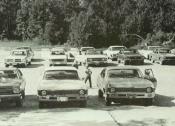 What was back-to-school shopping like? All about maxis, minis, silk shirts, and swimming with gators... Plus! Some photographic gems I pulled from the Renae Brabham archives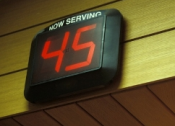 Instead of turning and smashing a whiny lady's phone on the ground in the DMV the other day, I pondered our knuckle-headed knack for complaining. As they say, "Ain't nobody got time for that..."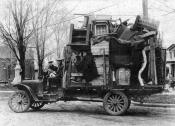 This is one blog I am very glad to be writing this in past tense... Trust me, I can't make this she/it up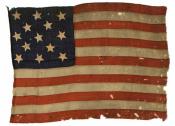 Let freedom ring? The venomous chants and social media slamming don't represent the clear tone of the bell I would imagine freedom sounds like... Why silence isn't necessarily weakness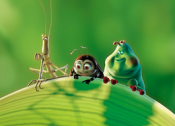 Bugs make me do weird things, like cussing up church picnics... But if I learned anything from this one, it's that perhaps after a particularly trying day, we can still right ourselves and press on
Anchovies, Texas Pete, oscillating fans—over the past quarter-century my husband's succeeded in making me accept many things he likes. His latest mission? Scary vampire movies. Here's what happened...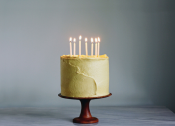 After years of sleepovers and thunderstorm terror and charming texts, here we are. A look back, plus a nickel's worth of wisdom for tackling the world on the other side of those 16 Candles...
Can a little unwelcome "down time" patch your nerves? Here's what happened when I hauled my bad attitude down to the tire shop...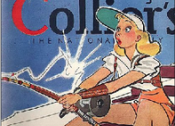 The Yadkin River, the Gippy Plantation... a look back at what I've snagged out of Carolina waters over the years (no exaggerations needed—this stuff actually happens to me)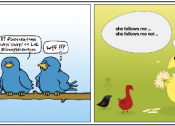 My attempts at Twitter and text-speak had me sounding a little too much like a Macaw—hello, good-bye, have a good day, call me... Here's what happened when I adopted different rules of engagement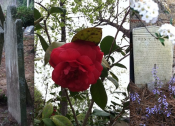 Not the sort of place you typically visit when you don't have to, but a beautiful camellia bush beckoned me toward the church's graveyard this weekend. Read on for the spring treasures I found there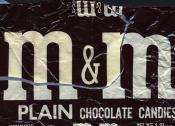 My shameless history with this addiction, including late-night bunk bed barters and promises signed by the light of the moon. Oh, and how they cured a mean case of writer's block....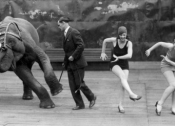 Sometimes that elephant in the room gets too big to ignore—we can't make it disappear, but you can bet we can make it dance...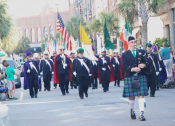 Get pumped! It's going to be a gorgeous weekend to celebrate St. Patrick's Day. Head downtown Saturday to enjoy the parade—here are the deets, straight from Parade Director Jimmy Finnegan himself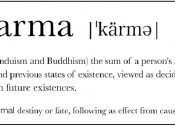 I couldn't help it, I laughed—and I laughed HARD, the way we do sometimes. Right up until the joke was on me. Here's the story of me, a military vet, and my right side view mirror....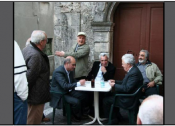 Best lines from this blog: "Why do you think so much weird stuff happens to me?" (My husband) replied, "Because you live." Here's more of the wise words we loved from Renae's Mortality Moment blog...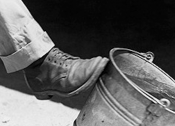 Aka when you're hit with the fact that we ain't here forever. I'm not one for the tin bucket list—I see it as mortality frugality—but That Moment does bring to mind some stark realities...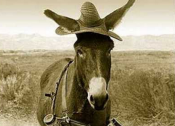 Whether you're the largely underappreciated Faulkner or just a largely unknown Southern storyteller, you can find inspiration in curious places—including a donkey jonesing for a swift kick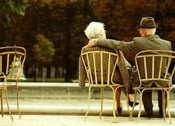 After a failed V-Day surprise involving a risqué love letter and a bologna sandwich, this year I'm taking a different, more humbling approach: I'm thinking about timeless, ageless, G-rated love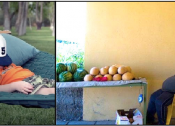 Is a good afternoon snooze the cure for most anything? To subdue the daytime drama, tune out the world... Read this and you might rethink all those high-octane afternoons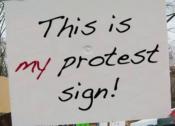 A nation overtaken by radicals? I believe the majority of people don't fall into these categories, but are simply classified as such because of political affiliation. Here's a quick (fake!) experiment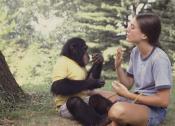 This is what I get for watching daytime television: a barrel of tears and a weighty question. Is who we AREN'T just as important as who we are?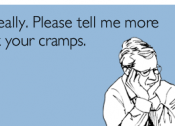 PMS, High T, Low T, HRT... TNT—commercials pound these acronyms into our brain. I know they're legit, but these maladies really just give both genders an excuse to let our hormones get the best of us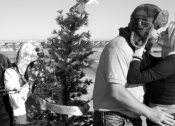 My eldest daughter once vowed that she would never do two things: Listen to Elvis' "Blue Christmas" ever again or wear a black one-piece swimsuit. Here's how I schemed to have her to do the first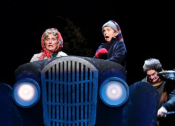 The lights dimmed in the Dock Street Theatre and suddenly we were all kids again ("I said THE word, the big one, the queen-mother of dirty words...") Want in? Get your ticket! The show ends SUNDAY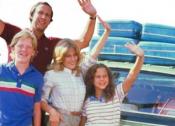 Kids making noises with their armpits, boiled peanut shells tossed out of windows, and cries of "He's touching me!", "How much further?", and "I have to pee!" Let's hear it for family road trips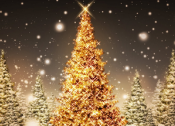 This story won't fit neatly into a Hallmark card, though that's exactly where it began. Me, in the depths of the 2008 recession, looking for just the right thing to send out into the world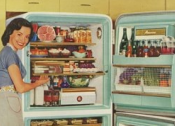 Bird carcass meets Pyrex meets half-tin-foil-covered mac-and-cheese... A touch of frostbite from fridge-shelf battles equals a good Thanksgiving in my book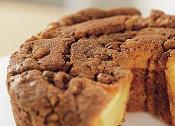 I know, I know, those sourdough starters can be about as welcome as a chain letter. Unless it's been molded, kneaded, shaped, baked into a cake, and given to you by a true friend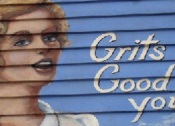 A near year-end review of my go-to blog site (Editor's note: We SWEAR we didn't bribe Renae to write this)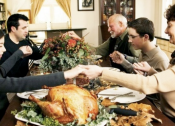 AAA batteries in a meringue pie. Sweet Junior finding a wife with whom to share the holidays. The image of a "rotund little shorty" chomping on a turkey leg. What about Renae's post DIDN'T we love?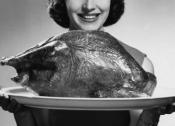 Shotgun blast explosions in the kitchen, pies with a side of triple-A batteries, portly stepmothers who take to the turkey leg Flinstone-style—these holiday blunders bring out the best in us...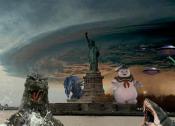 Is our society drifting past politically correct to presumptuously correct? If we see it on social media, it has to be true, right? Let's get back to the truth, no matter how agenda-less it is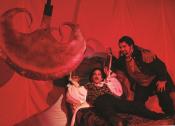 The life and works of Edgar Allen Poe at the Dock Street? I mean really... is there more haunting a trio than Charleston, Halloween, and this dark and brooding writer? Here's a sneak peek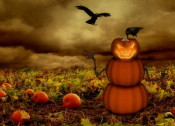 Halloween—the one night of the year I get to strip myself of sanity, flip the switch, and be somebody totally different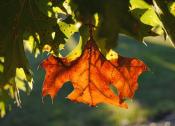 One dead leaf does not a fall make. But... after digging up chilly journal entries from a snowed-in stint a few years ago, I figure palmetto fronds rustling in the wind are as good a sign as any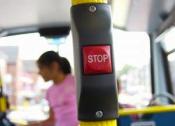 Need a swift kick to get you going? Try imagining someone telling you you CAN'T.
You know that pair—they are worn-in just right, fit like a glove, make your butt look so good, and then... they die. Where do you go from there?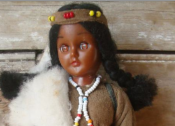 There's a little more in our blood than triglycerides and cholesterol, sometimes we come face to face with our DNA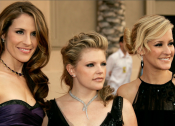 Sifting through a box, I ran across a Dixie Chicks CD. The angst and separation of war seeped through its case, the controversy, the shouting...After this 9/11 anniversary, are we on the mend?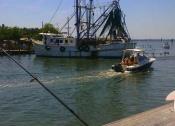 Fish don't care whether you show up in a PFG Columbia Fishing shirt with mosquito repellent in the fabric or a tank top, with a $20 lure or a $3-buck can of worms—they'll bite when they bite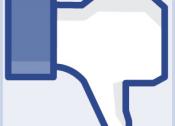 Is the truth as elusive as Sasquatch or as original as a fingerprint? From the looks of some Facebook posts leading up to November, truth and opinion seem to have cloned one another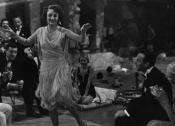 Unhappiness doesn't stick while you're dancing. It's how I got my groove back, and I recommend it anywhere and everywhere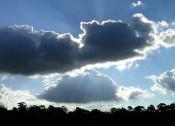 This is one blogger who knows how to sniff a silver lining out of any old summer storm cloud. Renae's post had a few on the Grit team dabbing their eyes...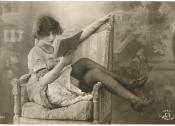 It's their first day of school and you've got the house all to yourself. Just what you've been waiting for... right?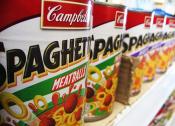 A morning of chaotic twists and turns made me second-guess the safety of being in my own company. It wasn't until I was clumsily led to a can of SpaghettiO's that I understood why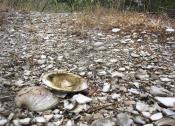 Whispers of the past, adventures of the present, and the hopeful dreams of a boy in Massachusetts all collide at the Sewee Shell Ring in Awendaw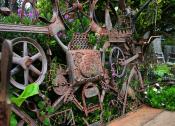 When posting a blog on Grit, I'm prompted to choose a category that best suits the post. My frequent label, "Mixed Messages," has helped me define myself as an artist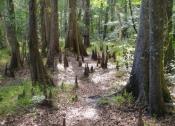 Facing down the Great Outdoors, and getting a little back, too. Here's a look at how I fared, including a little Sunday morning surprise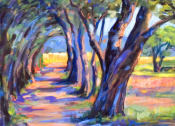 There are many adventures ready to be had here in the Lowcountry. Some just require a bit of gas, an RC Cola, and a willingness to turn down that unfamiliar road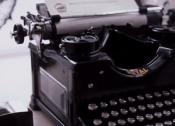 I'm learning now that passion is what you shout out loud with your life. It doesn't necessarily mean people are going to like your spillage, but it is how people will identify with you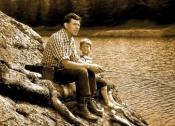 Andy Griffith and his fictitious North Carolina town offer a lesson in how we ought to stop waiting, start doing, and understand what reality really is—hunting down the "good" story in our own lives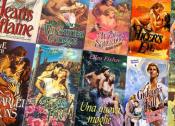 The heat plus this summer's steamy releases might well leave you sweating it, but why not grab a glass of iced tea and cool off with some Southern euphemisms and a real-life romance novel blunder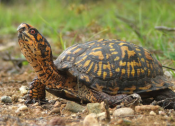 You can't teach an old dog new tricks? Not true, as proven by my dog, Snowy. It seems you just have to have the right teacher (in this story, said teacher is a box turtle)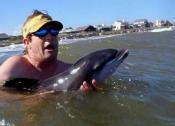 Here's the real lesson in human nature from the local saga: when we witness our mortality (even through another's) and do what's right in the moment, that's when we really begin to live
The story of the little old lady who stopped into my cafe demanding answers—on coffee, road signs, vodka, and God, among other things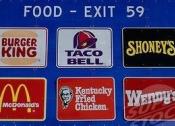 My granddaughters' fast-food, fast-pace habits face down a little home cooking and slow drives through the country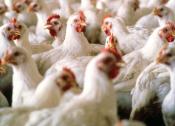 Where have all the REAL foods gone? I prefer my chicken to have the svelte legs and thighs of a bridge runner, and I'll take my produce just as God intended it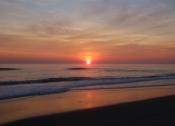 Let's slow our roll a bit and sail into the weekend. The Grit team thinks Renae's lyrical post—sprinkled with lovely images like "the peekaboo line of fire"—is sure to do the trick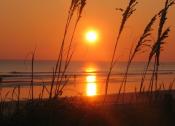 Some things God is a stickler about and sunrise is one of them—a literary snapshot of our shore at first light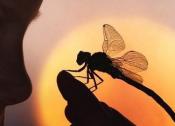 A little diddy to start the week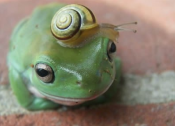 Bees that send me to cursing at church cookouts, horror stories starring our pet hamsters, and those darn green lizards—my unfortunate run-ins with the animal kingdom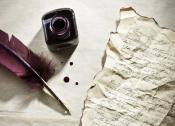 Veins of ink, soul bared, Portals open everywhere.... a Friday afternoon poem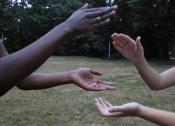 Mindless mantras beat out fridge magnet philosophies when life doesn't make sense...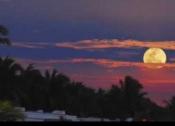 Last week's "Supermoon" lit up a world of questions I'm not even sure I want answered. After all, perception is (thankfully!) hardly reality...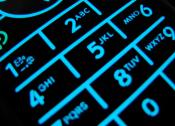 A pretty honest reaction to the news of my father's passing, and the realization that "nothing" can be an emotion, too....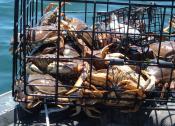 A "go to heck" fishing hat, crab pot, and Pitt Bridge doesn't sound like the makings for a promising love story does it? Like I say, sometimes, all you have to do around here is show up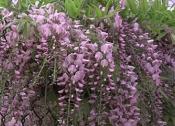 Charleston's courtyards, homes, and storefronts are graced with the heady finery of vinery, that mess of tamed madness. The real credit for its rambling perfection is in the hands of the pruner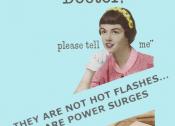 Okay, I admit I struggled with this story for a bit. I had a hot flash, left to go get some snacks, forgot what I was doing, remembered what I was doing, and came back....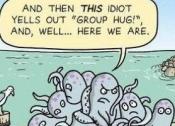 Not a touchy-feely person? Some might call you a "cold fish?" Without some good old-fashioned human contact, you may be missing out on an all-important link to the world around you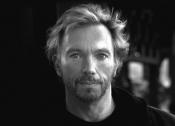 I had the pleasure of publishing a column on John Brannen recently. John is shooting the film right now for his movie Midnight Rain, which I also hope to cover, minus mosquitoes and alligators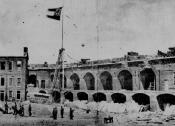 The 150th anniversary of the first shots of the Civil War, now history itself. A quieter remembrance of that infamous day rings in with the 151st anniversary on April 12, 2012