recipe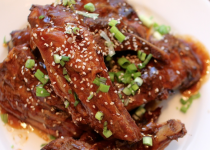 BY: Ann Kaufman
As a working mom of two kids under the age of 3, I'm always on the lookout for flavorful, easy recipes, that will please my family. Oh, and the twist with my family is that they want me to make Asian...
BY: Holly Herrick
In the South, summer's as much about ice cream as it is about squeaky screen doors, slowly swaying hammocks, sweet tea, and fireflies.Though there are oodles of store-bought ice cream...
BY: Holly Herrick
Of late, I've become increasingly sensitive to waste. Wasted clothing, wasted time, wasted paper, and especially wasted food. Most Saturday mornings I go through my fridge to assess what I need...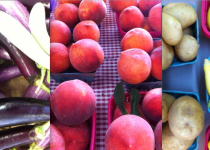 BY: Tara Guérard
We have a little place in Flat Rock, North Carolina that we come to each year in the summer. My husband's family has been coming here for many years. It is cooler than in Charleston, and even...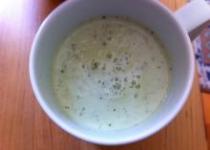 BY: Tara Guérard
I just made this chilled cucumber soup morning. I'm up in the mountains of North Carolina, and the fresh produce is to die for! Why can't our peaches locally taste like they do here? ...