The Quiet Storm
BY: Jane Perdue
For lots of reasons, many women struggle with getting the balance between confidence and humility just right. It's another one of those "Goldilocks" life, love, and leadership puzzles that challenge...
BY: Jane Perdue
I had fallen behind (grossly so) in my social media follow-back connections, so the rainy afternoon full of cancelled appointments was the perfect time to catch up. What was intended as a quietly-...
BY: Jane Perdue
You've been angling for a promotion for nearly a year, but no luck. You're frustrated. Others are moving up the career ladder and there you are, left behind. Of course there's the possibility...
BY: Jane Perdue
It's the weekly department staff meeting, and your boss just recognized a colleague for her innovative idea to improve customer service. Her public praise brought a round of applause from your...
BY: Jane Perdue
She'd been hesitant and tentative throughout most of the coaching session. When I asked her to define where she wanted her career to go, tears bubbled up and over as she sobbed, "I'm just...
BY: Jane Perdue
If it weren't so sad, it would be funny in a sick kind of way. I've been wrangling with the local post office for two months over a missing book. The post office says it was delivered and I should...
BY: Jane Perdue
She'd been impossible to miss—tall, impeccably groomed, and stylishly dressed. Flitting from table to table, she rarely spent more than a minute or two at one before moving on to another—movement...
BY: Jane Perdue
Challenge my mind. Pique my curiosity. Move me. Make me laugh. Tick me off. Just don't try to sell or subscribe or impress me before you've done any of those things! I've been...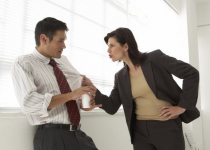 BY: Jane Perdue
Graham was upset with his team's monthly business results, and his withering criticism of their performance during the staff meeting had brought a stunned hush to the room. Not one of the 10 people...
BY: Jane Perdue
Glance at online news headlines. Check email. Debrief the boss. Go to staff meeting. Return calls. Check email. Review new sales results. Look at budget numbers. Check email. Take a conference call...
BY: Jane Perdue
"There is an eagle in me that wants to soar, and there is a hippopotamus in me that wants to wallow in the mud." ~Carl Sandburg A few questions: If it's Wednesday, do you know you're having...
BY: Jane Perdue
In my book of leadership fair play, a basic rule is praising in public and criticizing in private. Making people look—and feel—stupid or foolish or ill-advised (no matter how atrocious their offense...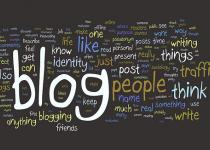 BY: Jane Perdue
The best blogs: 1. Are relevant to a good portion of readers. (As in, they nod their heads as they read, going "Yep, yep, yep...") 2. Give readers something. A lesson, a photo, a laugh,...
BY: Jane Perdue
You know how busy you get climbing the ladder of success... that constant swirl of activity focused on the business, your department, results, outcomes, family, and friends. Time for yourself? Ah,...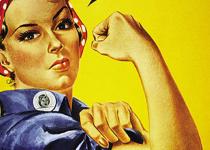 BY: Jane Perdue
I confess… I'm into power. And I want other women to feel the same way. I'm tired of the bad rap it gets everywhere. Those with power are typically portrayed as self-serving egomaniacs...
BY: Jane Perdue
The idea that this blatant a display of sexism and downright condescension is alive and well is pretty shocking. Maybe that's why, when in the moment, we miss our at-bat—we swing too late, too...
BY: Jane Perdue
I belong to a business club downtown. It's a great place for meetings, one-on-one discussions, and the occasional introspective time (fueled by their extraordinary chocolate chip cookies). ...
BY: Jane Perdue
Have we lost our minds? As business men and women, we've worked long and hard to stamp out obvious bias in the workplace. Then, along comes a ridiculous (just my opinion!) Wharton School study...
BY: Jane Perdue
Nothing can sabotage winning, except for fear of losing. Success usually lies just beyond failure. —Mario Cortes Here's a story: Eden's dream of becoming a widely read blogger had come...
BY: Jane Perdue
"Tell me why you didn't say anything to Katy about the problems with her job performance." "I didn't say anything because I didn't want to hurt her feelings." This explanation happened...