The Quiet Storm
BY: Jane Perdue
Women in the workplace should have no lack of confidence, but when and how is it best to brag about accomplishments? Jane Perdue seeks that "sweet spot" between boastfulness and humility.
BY: Jane Perdue
I've noticed social media is teeming with gals sexing up their profile pics, and stats back up this trend—my question is, where's our spirit, personality, wit, and quiet wisdom in all this?
BY: Jane Perdue
Are you guilty of any of these 12 self-serving behaviors? Read on to see if YOU could be the road block to your own step up
BY: Jane Perdue
Hiding from conflict at work, home, or anywhere isn't the answer, nor is expecting perpetual peace. Believe it or not, you can be good at dealing with the difficult. Here's five tips
BY: Jane Perdue
Feeling adrift? Not of what you bring to the table? Whether you're out of work or hitting a career crisis, here's a few ways to get your mojo back in a hurry
BY: Jane Perdue
It's a colorful way of recognizing bosses whose leadership lacks clarity, communication, and character—just vague, of-the-moment directives. Remind you of anyone? Do you toss 'em around, too?
BY: Jane Perdue
That is, what's your frame of reference for sizing folks up? Are you willing to look past an imperfect exterior to see the light within, or does anything less than surface perfection turn you off?
BY: Jane Perdue
Shouting at me like a carnival barker? No thanks. Loud, in-your-face, me2me sales pitches don't work with this gal—instead, you must engage me. Here's how (if you're in sales, you need to read...)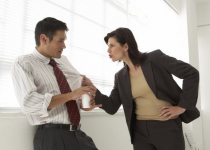 BY: Jane Perdue
No, you're not. You're just being rude. Since keepin' it real to you may be boorish and offensive to others, here are tips for tactfully telling it like it is
BY: Jane Perdue
If your schedule bounces around like lotto balls (do this, do that, now this, then that), it's time to refocus on what's important: meaningful connections. Here's my 3-pronged approach to build more
BY: Jane Perdue
Are you just going to stick with the same old routine, same rules, same boundaries? Just imagine what you could do if you kicked away your comfort zone (one small nudge at a time...)
BY: Jane Perdue
A basic leadership rule is to praise others in public and give criticism in private. As I learned first-hand, though, not everyone agrees. Thus: three ways to gracefully handle public criticism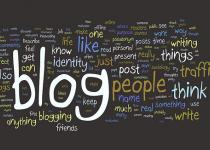 BY: Jane Perdue
What are good bloggers made of? With Jane adding another BOTW honor to her stack, Grit editors dish on what makes blogs like hers hit (aspiring bloggers, you want to read this...)
BY: Jane Perdue
How to get out of your comfy, workaday routine and into one that's better for the WHOLE you—you know, the one that has hobbies, enjoys people, and is generally more productive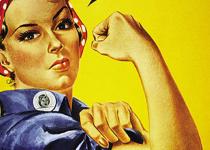 BY: Jane Perdue
I'm tired of power getting a bad rap. And of the idea that nice women don't play with power. Yes they do. Here are three more incorrect notions women have about power, plus how to get over them
BY: Jane Perdue
We loved Jane's anecdote—where she went from former Fortune 500 telecommunications exec to '60s-era secretary in a hot minute—because she forced us to decide: What would WE do in her shoes?
BY: Jane Perdue
Recently, an older man in a business club I belong to downtown, beckoned me—a stranger—to come take notes for him on a call, then dismissed me. Decision time: SEETHE, or SEIZE the moment?
BY: Jane Perdue
Are bald fellows better leaders? A new study on unconscious bias shows that many people, based on looks alone, think so, revealing the unsettling truth—we all use stereotypes, all the time
BY: Jane Perdue
N-O. Go ahead, let those pesky letters disappoint, but don't you let them discourage. Here are 5 tips for building resiliency and halting mojo thieves in their tracks
BY: Jane Perdue
As a leader, you own the skills of your team just as you own sales numbers or any other metric used as the yardstick to assess results. A major component of that? Giving honest feedback
BY: Jane Perdue
Okay (gulp) we admit it... we women can get a little competitive. This Grit gal turned the spotlight on high, handed us a mirror, and said, "Hey! Cut. It. Out."
BY: Jane Perdue
Turns out those Gossip Girls are more realistic than the Ya-Yas or Traveling Pant sisters. Ladies: are you steamrolling your fellow females?
BY: Jane Perdue
It's exhausting, not to mention mostly unattainable (just ask all 49,500 people who Googled "perfectionism" last month!). Here are 5 tips for bagging the impossible quest
BY: Jane Perdue
Surprisingly, having a little pull isn't linked to a big job title. Here are 7 ways you can up your ability to influence others
BY: Jane Perdue
Here's my advice for surviving the cuts. Hint: know the difference between being your own career architect and being the sculptor of your chosen path
BY: Jane Perdue
At the office, sloshed coffee can go a long way toward shifting gender stereotypes, plus more useful tips