PLAY
BY: Stephanie Hunt
It felt more like summer than December as I biked to work Friday morning, wiping sweat as I rode past the pitiful candy canes affixed to light posts on Coleman Boulevard. But I was so glad I had my...
BY: Hunter Boone
Tuesday night, GQ held a magazine release party at The Grocery, honoring badass mixologist Hallie Arnold. Her By Any Other Name cocktail won her a spot in the magazine's Most Imaginative...
BY: Claire O'Bryan
Twenty years ago, two Charlotte businessmen placed a bet at Christmas time. Their mission? Simply to see who could raise the most money to buy bicycles for underprivileged children and have a little...
BY: Joan Perry
If you have to wear a tie why not wear a cool one?! Check out these bow ties made from real bird feathers. The company is called Brackish Original Feather Bow Ties and I caught them...
BY: Tim Brennan
Getting high. Aw, man, it's better than therapy. When life gets frustrating, I like to get high. It's cheaper than talking to a therapist in an office, I can do it on a whim, and sometimes it opens...
BY: Hunter Boone
Sunday night, Rachel Kate debuted her music video "Lost," directed by local filmmaker duo, Jenny Kleiman & Landon Phillips. Rachel Kate with Filmmakers...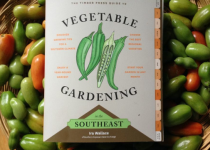 BY: Joan McDonald
Got a gardener on your Christmas list? No sweat: here are some of my favorite things. » Gift a Holiday Wreath! Deck your Halls with greens from our local Charleston Horticultural...
BY: Instant Grit
First off, given the occasion, we'd like to say what we're thankful for here at Grit... ... We live in one bad ass town—and it particularly shines during the holiday season. So we've rounded...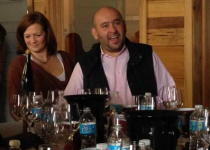 BY: Jon Yarian
"Trust me, you'd never want to live there." Duncan Arnot-Meyers is talking about one of the vineyards where grapes are grown for his award-winning wines. And while he doesn't live there either...
BY: Rebeccah Connelly
Four Hens & Rooster Last year, I sort of wrote a Thanksgiving post on my personal blog about gratitude. More specifically, it was about the things I am NOT thankful for, some of which...