PLAY
BY: Devin Grant
I first met Vikki Matsis while doing freelance writing for another local publication. She's a great writer, and a few years ago, we covered the Bonnaroo Festival in Tennessee. In the process of...
BY: Devin Grant
The number "three" holds a special significance for singer-songwriter Kristian Bush. Music fans in Charleston might remember Bush as one half of the folks rock duo Billy Pilgrim, which...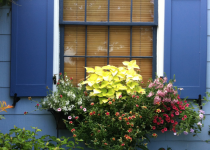 BY: Joan McDonald
Hello Front Yard to Table Friends, well, it has been a tough winter here in Charleston with the temperatures dipping down as low as 16 degrees. Many of our in ground citrus have suffered and may not...
BY: Hunter Gardner
If you ever get the chance to sit down with McKenzie Eddy and it starts to feel like you're wasting her time, it's because you probably are. This isn't her projection, she will be present in every...
BY: Devin Grant
A couple months back, I had the opportunity to see the Broadway musical "Jersey Boys" as part of the North Charleston Performing Arts Center's Best of Broadway series. Going in, I was...
BY: Instant Grit
It's official: the Charleston-based "reality" show we've all been dreading is hitting TV. Per Bravo, Southern Charm will follow six local singles—Craig Conover,...
BY: Joan Perry
I haven't mentioned it lately, but I can boast of one of the finest collections of sidewalk graffiti thanks to the sidewalks of Charleston and its creative inhabitants. Here is a teaser...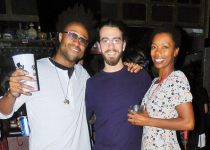 BY: Desmond Kinlaw
This past Friday, the fashion queen of the Southeast, Ayoka Lucas, threw a New Year's Eve party. If you're checking your calendar, I know—New Year's Eve was like two weeks ago. But give me one good...
BY: Instant Grit
This week's Blog of the Week is... "Want to Get Drunk on TV?" Though it had been common knowledge that Comedy Central's hilarious series Drunk History would be coming to town next...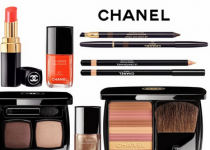 BY: Desmond Kinlaw
Earlier this week, I gave you a list of what I thought to be the top 10 menswear items to splurge on. Well, I didn't forget about the ladies—this one's for you! 1. Jil Sander Wool/...
BY: Hunter Boone
Drunk History has had an amazing run so far. It was originally a web series on FunnyorDie.com, then was picked up on Comedy Central, had an amazing first season, and was...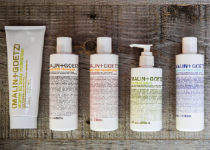 BY: Desmond Kinlaw
Come the start of every year, there are a number of things that people look forward to. Number one, obviously, is New Year's Day. And this past weekend you had the start of the NFL playoffs. But...
BY: Instant Grit
And the first Blog of the Week of 2014 is... Renae Brabham's Like Water Off a Duck's Back. If you haven't read it yet, do, because it's a reality check we could all stand to face. And if you're...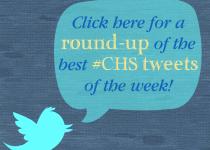 BY: Rory Gruler
BY: Joan Perry
On my New Year's Day I slept in, walked in the drizzle at Magnolia Plantation, caught an afternoon movie on the way home, and then an early bite to eat at the Green Goat with ...
BY: Renae Brabham
Haven't we all just been waiting for the fall? When I saw the Duck Dynasty family perched atop a float in the Macy's Thanksgiving Parade I remember thinking—How long will it be? ...
BY: Hunter Boone
Welcome to The Mr. Club! I was recently given a Mr. Collection box-kit, and I have to say, this real-life "Rent-A-Swag" is pretty legit. Instead of buying new clothes every...
BY: Devin Grant
While attending last week's Cord & Pedal Christmas concert at the Charleston Music Hall, I had to wonder if a tourist or two had possibly wandered into the show, thinking they were...
BY: John F. Abess
Who can doubt this is a special time of the year—Christmas and the New Year are soon making their appearance. I remember the excitement as a youngster thinking "Christmas is coming!" And now, many...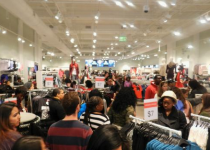 BY: Desmond Kinlaw
For some time now there have been many rumors of an H&M coming to Charleston. Well, yesterday at high noon that finally came to fruition. Right smack dab in the middle of the King Street shopping...