PLAY
BY: Devin Grant
The movie musical has gone through its own strange evolution over the years. The first true musicals were meant to showcase the miracle of sound that was added to motion pictures in the late 1920s,...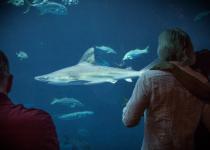 BY: Guest Blogger
Mac Kilduff is a perpetual intern, photographer, foodie, and lover of all things classy, especially when they're free. This Philly, PA native moved to the Lowountry to...
BY: Instant Grit
July 14 marks Bastille Day. The French call it Fête nationale, a day that commemorates the anniversary of the infamous Storming of the Bastille in 1789 and celebrates the unity of the French...
BY: Devin Grant
Here in Charleston there are any number of great cover and tribute bands one can go out and see. Some of my personal favorites are T.N.T. (performing Bon Scott-era AC/DC), G N' R Lies (playing music...
BY: Instant Grit
As if you need another reason to come to The Alley tomorrow:Glazed Doughnut has made an exclusive Team USA Doughnut that will be available only at The Alley tomorrow Thursday June 26 starting at 9am...
BY: Ayoka Lucas
As a fashion stylist, there is nothing more gratifying then to work on a stellar project with an amazing team and for a terrific brand, which in this case is Alesya Bags! Ok, so the immaculate...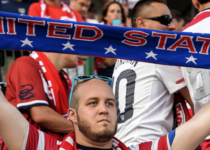 BY: Instant Grit
"We cannot win this World Cup, because we are not at that level yet, for us, we have to play the game of our lives seven times to win the tournament. Realistically, it is not possible."Those are the...
BY: Devin Grant
It doesn't take hearing more than about twenty seconds of "Don't Comfort Me," the first track off Dead 27s new CD "Chase Your Devils Down," to know you're in for a great rock experience. Combining...
BY: Instant Grit
Southerly Restaurant and Patio at Southern Season offers live music on the patio every evening from 6 to 9 p.m. (11 a.m. to 2p.m. on Sundays). Make the most of happy hour with...
BY: Devin Grant
I first met Vikki Matsis while doing freelance writing for another local publication. She's a great writer, and a few years ago, we covered the Bonnaroo Festival in Tennessee. In the process of...
BY: Devin Grant
The number "three" holds a special significance for singer-songwriter Kristian Bush. Music fans in Charleston might remember Bush as one half of the folks rock duo Billy Pilgrim, which...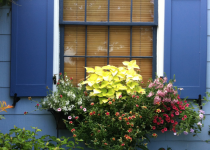 BY: Joan McDonald
Hello Front Yard to Table Friends, well, it has been a tough winter here in Charleston with the temperatures dipping down as low as 16 degrees. Many of our in ground citrus have suffered and may not...
BY: Hunter Gardner
If you ever get the chance to sit down with McKenzie Eddy and it starts to feel like you're wasting her time, it's because you probably are. This isn't her projection, she will be present in every...
BY: Devin Grant
A couple months back, I had the opportunity to see the Broadway musical "Jersey Boys" as part of the North Charleston Performing Arts Center's Best of Broadway series. Going in, I was...
BY: Instant Grit
It's official: the Charleston-based "reality" show we've all been dreading is hitting TV. Per Bravo, Southern Charm will follow six local singles—Craig Conover,...
BY: Joan Perry
I haven't mentioned it lately, but I can boast of one of the finest collections of sidewalk graffiti thanks to the sidewalks of Charleston and its creative inhabitants. Here is a teaser...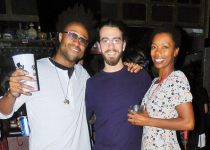 BY: Desmond Kinlaw
This past Friday, the fashion queen of the Southeast, Ayoka Lucas, threw a New Year's Eve party. If you're checking your calendar, I know—New Year's Eve was like two weeks ago. But give me one good...
BY: Instant Grit
This week's Blog of the Week is... "Want to Get Drunk on TV?" Though it had been common knowledge that Comedy Central's hilarious series Drunk History would be coming to town next...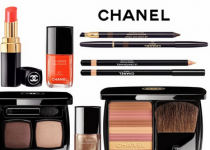 BY: Desmond Kinlaw
Earlier this week, I gave you a list of what I thought to be the top 10 menswear items to splurge on. Well, I didn't forget about the ladies—this one's for you! 1. Jil Sander Wool/...
BY: Hunter Boone
Drunk History has had an amazing run so far. It was originally a web series on FunnyorDie.com, then was picked up on Comedy Central, had an amazing first season, and was...