PLAY
BY: Instant Grit
Grit-worthy events 12/12–12/14. Trust us, you'll have a blast.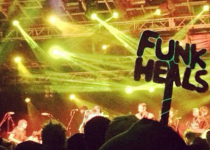 BY: Alexandra Dunlop
Bear Creek Fest, which took place at the gorgeous Spirit of the Suwannee Music Park, was four days of idyllic camping and amazing music at a crazy cool venue. Check out my recap!
BY: Instant Grit
Skip happy hour at your usual watering hole and head to Southern Season in Mount Pleasant for a worldly (and fun) way to enjoy some vino.
BY: Bates Hagood
Be thankful! Some big sloppy wind swell should fill in Sunday, fading just before Thanksgiving.
BY: Instant Grit
Grit-worthy events for 11/14–11/16
BY: Instant Grit
Is your true calling reality TV? Obviously it's not too difficult to become a success in the business (see Kim Kardashian). Apply with your friends to be the subject of a new show filming soon.
BY: Hunter Gardner
Local band Shovels & Rope is making it big. Here's why we think every Holy City resident should jump on their wagon.
BY: Instant Grit
Despite the rain, Charleston's yoga enthusiasts spent the morning practicing yoga at the Joeseph P. Riley, Jr. Park this Saturday with guru Kathryn Budig.
BY: Devin Grant
While it may not the best example of a movie musical, the 1974 Brian DePalma film Phantom of the Paradise is great campy fun. A newly released Blu-Ray/DVD version brings the cult film to the masses.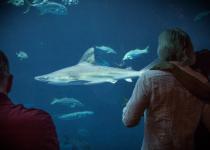 BY: Guest Blogger
Check out these photos from the Dark Blue kick-off party celebrating the beginning of the aquarium's Shark Week events.
BY: Instant Grit
The World Cup is over and we're looking for another reason to justify some mid-week partying.
BY: Devin Grant
When a group of local musicians decided to pay tribute to that greatest of all white-boy soul groups, Hall & Oates, at the Pour House, the results were sublime.
BY: Instant Grit
The Alley, land of the free and home of the glazed, will open bright and early tomorrow for USA's World Cup game with Germany. Hopefully the sweet taste of victory will accompany these sweet treats.
BY: Ayoka Lucas
Here's your chance to win your very own high quality, handmade handbag from local designer and style expert Ayoka Lucas. Get your phones out and your selfie poses ready, the race is on!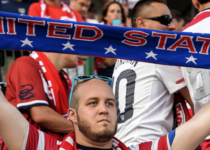 BY: Instant Grit
Even though the coach for the American team in today's start of the World Cup has his doubts, the word "Can't" is at the top of the list that aren't in an American's vocabulary. "USA! USA! USA!"
BY: Devin Grant
The Dead have come to life as local band has released a great new collection of rock and soul music. Drummer Daniel Crider talks about what went into the creation of "Chase Your Devils Down."
BY: Instant Grit
Live music makes everything better, so, in that case, why not go to the best place for daily live music and drink specials. This patio has your live jams completely covered, literally.
BY: Devin Grant
Every musician creates music in their own unique way, but it takes a special person to create deep, soulful tunes that come from their heart and touch yours. This Charleston local tells us her story.
BY: Devin Grant
Kristian Bush of Sugarland is set to play the Windjammer tonight, and blogger Devin Grant's interview with him gives us a look into the musical journey that brought him to where he is today.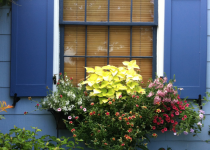 BY: Joan McDonald
Polar Vortex or not, it's time to wake up and smell the flowers. Joan McDonald and Charleston's Horticulture Society are giving you a chance to get your green thumb ready for Spring.