Piccolo Spoleto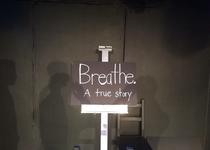 BY: Haydn Haring
Review of "Breathe: A True Story," a one man show written and performed by Brennan Reeves, telling of his life with cystic fibrosis, as well as his experience of undergoing double-lung transplant surgery.
BY: Instant Grit
The pinnacle of springtime excitement here in Charleston has arrived, and is just getting started. Don't miss your chance to see everything this amazing festival has to offer.
BY: Rory Gruler
So long, Spoleto! Plus, breweries rejoice as the "pint law" gets passed, a human jawbone washes up on Drum Island, a Chas non-profit's CFO gets charged with embezzlement, and IT'S HOT AS HELL OUTSIDE
BY: Rory Gruler
This week, we've got a bit of everything—from MUST-read reactions to the SC1 election and Pecha Kucha 18's location, to hunky half-naked firemen and seersucker speedos. Catch up here!
BY: Rory Gruler
What happened this week? Well, Band of Horses charged the Kimmel stage, the Spoleto poster was revealed, a fire blazed through West Ashley apartments, and Kathie Lee & Hoda chatted up... everyone
BY: Rory Gruler
That's a wrap on CFW! Now onto Spoleto... Locals tweet up about marriage equality, a wreck on the Ravenel turns out to include Chef Bob Carter, and Joe Biden just arrived! (along with bad traffic)
BY: Jenny Keenan
Have you bought from the Charleston Artist Collective? The price is right and it's a great way to buy local