parenting
BY: Rebeccah Connelly
I love the good men in my life, but every now and then, like when watching Duck Dynasty or Swamp people, I get a pang of dad envy—a testament to how important of a role being a father really is...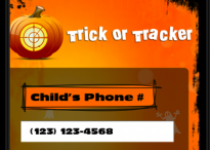 BY: Ashley Caldwell
We all know the old-school safety tips for the year's scariest night... But are you up on the latest and greatest digital tools for 21st-century trick or treating?
BY: Rebeccah Connelly
My daughter was unhappy in her 5th grade class, but was that reason enough to change her schedule? I thought so. Here's my perspective...
BY: John F. Abess
Live life outside of yourself and the demands life makes upon you. See a bigger picture, particularly when it comes to the one we show to our children...