parenting
BY: Rebeccah Connelly
Striking Alchemy "The father's job is to teach his children how to be warriors, to give them the confidence to get on the horse to ride into battle when it's necessary to do so. If you don't...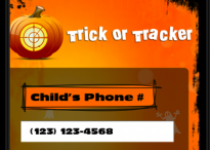 BY: Ashley Caldwell
BOO! We know all the old-school rules—stick together, bring a flashlight, and never eat unsealed candy. But how about all the new-school technology and digital media apps that can help keep...
BY: Rebeccah Connelly
Toward the end of the summer, my daughter got exponentially more ready to go back to school with each day that passed. She began a countdown, started laying out her clothes, talking about who might...
BY: John F. Abess
When it comes time to pick out a gift for someone, I feel as if another "necessary" has intruded upon my otherwise active and more interesting agenda. Truly, what is so important about a gift? If we'...