North Charleston Performing Arts Center
BY: Devin Grant
Sure, local superstar Darius Rucker had a huge hit a couple years ago with "Wagon Wheel," but the band that cowrote that hit song with Bob Dylan played the PAC this past Tuesday night.
BY: Devin Grant
The classic rock band Heart gave a superb performance Tuesday night at the PAC, spanning its own catalog and treating the sold-out crowd to some surprises.
BY: Devin Grant
After betting that the inappropriate humor in The Book of Mormon would cause massive walkouts, Devin Grant was proved pleasantly wrong as the PAC stayed packed for the award-winning musical.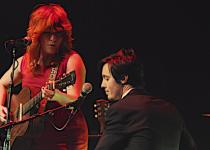 BY: Devin Grant
As their star continues to rise in the world of Americana music, local self-described "sloppy tonk" duo Shovels & Rope returned to their home base for a beautiful and rowdy show at the PAC.
BY: Devin Grant
Ringo Starr and His All Starr Band rocked the PAC Wednesday night, and Beatlemaniac Devin Grant was there with his son, a third-generation fan of the Fab Four.
BY: Devin Grant
The Robert Cray Band teamed up with John Hiatt and The Combo for a night of great American music at the PAC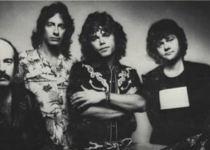 BY: Devin Grant
Although blogger Devin Grant has never been a fan of the band 80's Classic Rock, he has to admit one band rocked out a harder than he was expecting them to at last Saturday night's show at the PAC.
BY: Devin Grant
In case you missed one of the best shows to come to Charleston in a while, newly reunited Nickel Creek, and eternally youthful Tony Bennett played stellar shows on two consecutive nights at the PAC.
BY: Hunter Gardner
Hungry for some not-so traditional entertainment? The Food Network's Alton Brown is taking his act, "The Edible Inevitable Tour" on the road, and blogger Hunter Gardner tells us all about it.
BY: Devin Grant
The Best of Broadway series at the N. Charleston PAC continues this week with "The Addams Family." Here's what I thought of the creepily funny show, and why you should go see it TONIGHT with the fam
BY: Devin Grant
I finally got to a 2nd chance at seeing them in concert (after a disappointing 1st experience)... I'll tell you what our ultra-serious modern rock bands could learn from this 40-year-old group
BY: Devin Grant
After some doubt about a Four Seasons musical, I had a blast at this show at the PAC. Actor Nick Cosgrove's Valli was spot on, the cursing rivals a Scorsese film, and the iconic songs thrilled
BY: Devin Grant
After liking but not loving the Alabama Shakes album "Boys & Girls," I experienced the band live and in front of a sold-out audience last week... And, okay. NOW I get it...
BY: Devin Grant
After a disappointing first experience seeing Steely Dan in 90s, I headed to the North Charleston Coliseum this past Sunday for another try. Here's my review of the show—set list and photos included
BY: Devin Grant
Here's what I liked about the '80s diva's performance last Wednesday... aaaand what I didn't. Plus, find out what Cyndi called an audience member out for and see 15+ photos from the show
BY: Instant Grit
This blog got plenty of laughs AND our vote. Find out what it is, plus a Friday afternoon treat (hint: it's hilarious and addictive and perfect for slow Friday afternoons...)
BY: Devin Grant
"If you're not enjoying the show so far, you're wrong..." So quipped Martin as he deftly mixed comedy and music at a superb concert with Edie Brickell and the Steep Canyon Rangers
BY: Devin Grant
Asheville-born Warren Haynes, with his highly underrated band Gov't Mule, played the PAC this week... Two days later? BB King. What the two legendary musicians have in common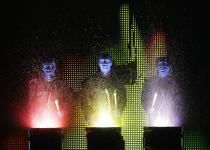 BY: Devin Grant
I took my six-year-old to Blue Man Group on Friday at the PAC, which blew his mind with Twinkie tricks, jigsaw bits, and all-out hilarity. In the end? Oh, that six-year old got down with his bad self
BY: Devin Grant
Hall & Oates proved it's still a solid entertainment duo decades after "Maneater," and outlaw country artist Eric Church rocked the Coliseum (amidst fans who couldn't quite hold their liquor...)