nightlife
BY: Hooper Schultz
The Savannah Stopover festival, a three-day music fest held over multiple venues in historic downtown Savannah, was a blast—and not only because of that infamous open-container law.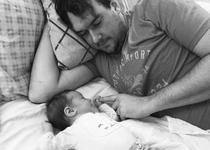 BY: Mike Grabman
The life of a new dad who works nights and may be experiencing Stockholm syndrome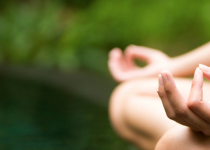 BY: Erica Rodefer W...
Don't be afraid of the "Om" and get your tickets to Grammy-nominated Kirtan artist Jai Uttal's performance this weekend. You'll discover there's so much more to yoga and meditation than you thought.
BY: Rory Gruler
Oh, snap... FITS News calls out WHICH local bullies? Plus, another late-night ordinance, Bull Street Gourmet closes, and Auntie Em, Auntie Em! Weather, ad nauseum...
BY: Tim Brennan
Adding childcare rooms to bars, drug insanity, whether I'm the creepy old guy at the end of the bar, YES you can buy me a beer, and a dozen other sleep-deprived musings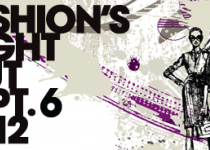 BY: Desmond Kinlaw
There's a worldwide fashion event going on next week and Charleston has its own small version of it...Here's my plea for us to step up and make it bigger
BY: Tim Brennan
When Nick Collins III of Fowler's Mustache picks up his guitar again, it's going to be different than any single moment that came before it in Charleston music
BY: Tim Brennan
Should you play at a big-name, cavernous venue like this if you can't draw the crowd, or are you better off at the Tin Roof with a couple dozen devoted fans? Here's what happened (and my answer)...
BY: Tim Brennan
How disgusting, revolting, icky rock bands stay healthy. (Photo: the men's room at iconic CBGBs in NYC, now closed. Note: no door)
BY: Rebekah Jacob
In addition to starting those French Quarter Art Walks we all love to roam, the matriarch of the local gallery scene—Nina Liu—has helped turn Charleston into a forefront art Mecca of our region
BY: Tim Brennan
A unique blend of backgrounds and styles, could Shovels & Rope represent the new sound of the Lowcountry? I think so, but feel free to disagree
BY: Tim Brennan
Brand new Gritter Tim Brennan started off with a bang with his entertaining—and thought-provoking—observations on our local music scene. Charleston, where IS the weird?
BY: Tim Brennan
What I'm looking for in live music is a bit of insanity, some weird, some risk, some show... Here's my take on what's lacking in our own local music scene