nightlife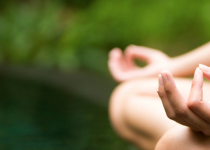 BY: Erica Rodefer W...
Oooommmmm. Did you know that one little syllable represents every single vibration in the whole universe? And it represents the myriad ways each part of the universe is connected. When...
BY: Rory Gruler
BY: Tim Brennan
Well good day, Charleston! It's been about a month since my last post, which, apparently was read by a lot of people. In order for a blog to be successful, a blogger must capitalize on the...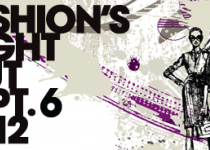 BY: Desmond Kinlaw
In less than a week, the great city of New York, along with hundreds of other cities all over the world, will partake in what is known as Fashion's Night Out. In its simplest form, FNO is...
BY: Tim Brennan
The greatest guitar chord I've ever heard is going to be played in the Charleston area soon. I'm not sure when or where yet, but I plan to be there when it happens. Will you? You're going to...
BY: Tim Brennan
The other night, I went to the Music Farm to see some bands that I had never seen before. Members of two of the bands on the bill are Facebook friends of mine, and I had seen them promoting the heck...
BY: Tim Brennan
Have you seen the bathrooms at most rock clubs? Or the ones at your typical highway rest stops? Do they make you want to hold it until you get home? (Like this one from the now-closed, but iconic...
BY: Rebekah Jacob
After multiple discussions with Charleston creatives—the most recent of which during last Friday's art walk—I've realized that we all agree on a certain matter: that Nina Liu deserves more...
BY: Tim Brennan
In my first Grit post, I challenged you to tell me which local bands are worth checking out. (I received a couple of suggestions that excite me, though I'm still open to more.) That blog,...
BY: Tim Brennan
BLOG OF THE WEEK: Brand new Gritter Tim Brennan started off with a bang with his entertaining—and thought-provoking—observations on our local music scene. Charleston, where IS the weird?...
BY: Tim Brennan
Seeking good music and entertainment in town, I've noticed something: the music we've got. The entertainment? Not as much. I've heard singers that rival anything touring the country. Guitar...