NFL
BY: Tim Brennan
The Manti T'eo story is weird, and yet it's currently drowning in the murky waters of Lance's arrogant mea culpa. Tim reminded us that those "dangerous" musician types may not be so bad after all
BY: Tim Brennan
...a lot of things. The list of scandal makers in sports (and finance and Congress and so on) is growing. Sure, nobody's perfect, but I have to ask: Could rock and roll be the last noble profession?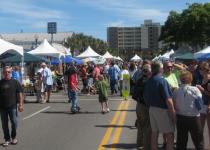 BY: Cullen Murray Kemp
Did you know that you can actually hang out Folly in the winter? Without all the shirtless and sweaty volleyball games, shotgunned beers, and asphalt-seared feet? Yeah, me neither. Not a bad Sunday...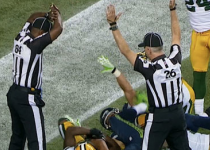 BY: Cullen Murray Kemp
If you didn't see it, you've probably heard about it. The final call in last night's Packers v. Seahawks game has turned the once straight-laced NFL into a reality show-rivaling television spectacle