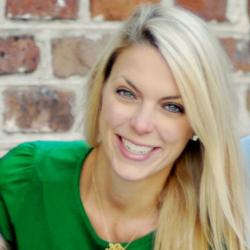 About
"Nothing makes me happier than a fabulous glass of wine, Mexican food, and good shopping," says Southern gal Natalie Mason, who confesses to a healthy side addiction to reality TV. "But my biggest love of all is my family." She launched her blog, Designer Bags and Dirty Diapers, in 2010 (soon after her son Sterling was born) to share inspiring fashion, food, and home décor ideas. Originally from Charlotte, she's a stay-at-home mama who moved to the Lowcountry to be with her husband when he graduated from the Charleston School of Law. "I'm just trying to figure out this whole motherhood thing while staying as stylish and hip as possible," she adds. Photo credit: Julia Ryan Photography
Natalie Mason's Blog Posts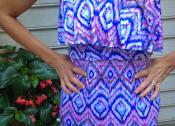 Summer in the Lowcountry makes it hard to want to wear anything besides shorts and a tank, but blogger Natalie Mason shows us how to stay fashionable on the hottest of days.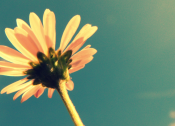 With the heat of the season upon us, style guru Natalie Mason tells us what some of her favorite picks are, from clothes to jewelry to treats. This busy mom has her hands and her heart full.
Give your dad the gift of looking his best this Sunday with these gift ideas from our style expert that will make everyone in the family happy to take him out and show him off.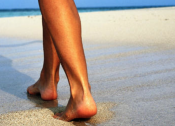 Beach season is here, and with the help of our style expert, you can look your best these warm summer months. Whether casual or dressing up, you'll turn heads with these great looks.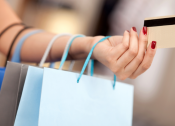 With the weather warming up every day, these seasonal styles will keep you totally cool. Take if from one who knows best, you don't want to miss these deals while they're hot.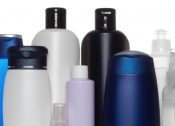 With the seasons changing, it's time to think outside the makeup box, and get your beauty battle station ready with the best, most affordable products. Here's a list you won't want to miss.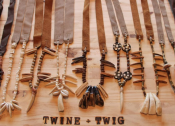 I recently discovered an incredible new line of jewelry that's locally made and inspired by nature. If you haven't already heard of Twine and Twig, read on—it's totally amazeballs...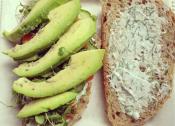 Carrots and cucumber, sprouts and avocado—this baby's got it all. Here's what else you need to whip up the tastiest good-for-you sandwich out there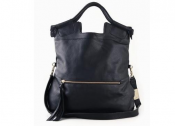 If you're like me, you're smack dab in the middle of Christmas shopping (or perhaps at the start?). No matter—you can't go wrong with any of these items. See 'em here!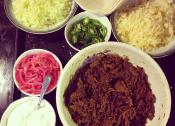 Stuffed with all-day-long braised beef, homemade pickled onions, Mexican crema, and jalapeños, these tacos are a must for your weekend eats menu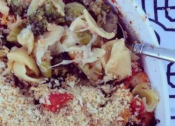 Packed with fresh veggies—like broccoli, bell pepper, mushrooms, Brussels sprouts, and sweet potato—and loaded with Gouda, this vegetarian pasta dish is the bomb dot com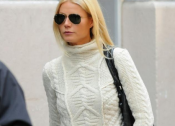 I love pairing cozy white sweaters with jeans—it's one of my favorite fall looks (see my girl Gwyneth looking chic and comfortable...) I've rounded up 15 of the best, so you can get the look!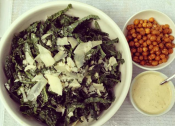 The perfect complement to kale? Crispy garbanzo beans, apparently. Here's the recipe for this super simple, super healthy salad that's off-the-charts amazing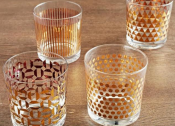 From a $34 statement necklace in perfect colors for fall to Rag and Bone skinny jeans, THE must-have infinity scarf of the season, and more—here are my latest loves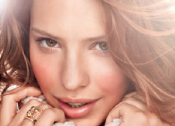 The bronzer that's my hands-down fave, the lip shade that looks good on everyone, the BEST $4 mascara—get ready to face fall with my top-ranked beauty picks (& my true love, Shiseido...)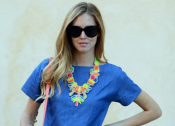 I love this combo for running errands (in a super chic way) or even evening cocktails. And hey, it's not just for summer—I've got some hot variations that will take you right into fall...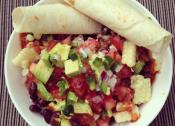 This takes almost no time to assemble and cook, so if you're a Mexican food fan like me, look out—this one may trump taco night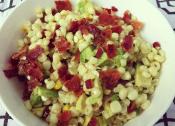 I made this recipe a few weeks ago, but I blame pregnancy brain for forgetting to share it until now. Bacon, corn, feta, avocado? Yes, yes, yes, and yes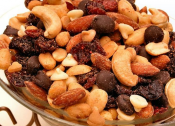 You're on a budget? Great, so am I—here's a new, UPDATED list of my favorite discoveries at Trader's, from $4.99 fresh mozzarella to a buck-fifty spicy black bean dip. Dig in...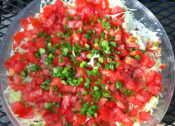 Love a good BLT? Well just imagine the yummy classic AS A DIP. Here it is—my all-time favorite app. Get the recipe here!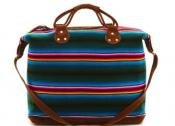 A Mara Hoffman bathing suit, Rag & Bone cutoffs, a strikingly simple bangle... here are 7 smoking-hot items I love this season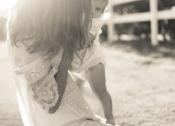 It's sleepless nights and exhausting days, laughing like you've never laughed and a love so immense, it'll bring you to your knees... Here's to all the moms out there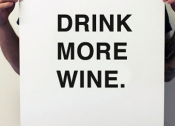 Calling all wine lovers, you'll want to stick this list up on your fridge... I've searched high and low to round up the best buys just for you. Cheers!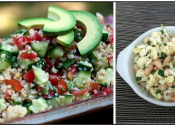 Bikini season, anyone? Here's a Tuscan kale, a Greek salad with shrimp, and a cauliflower, white bean, and feta that'll help slim down your lunches in a hurry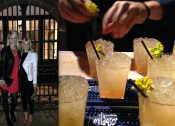 ... and by "things" we mean alcohol. Rum, tequila, tasty nibbles, and Jack Sparrow all hanging at the Old Charleston Jailhouse? Yes, please! Chas Wine + Food's Friday night party did NOT disappoint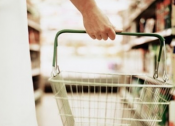 From mascara and polish to creams and hair products: drugstores offer a wealth of top beauty supplies. Don't waste money testing out new products—here are the tried and true favorites I swear by!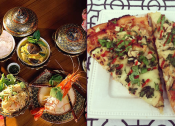 All the flavorful deliciousness of Thai cuisine delivered by way of pizza? Yes, please. If you're anything like my family, this will become your go-to pie. Find the step-by-step here!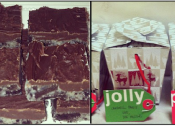 Looking for an easy gift for friends and neighbors? This Double Decker Oreo Fudge is easy and delicious (just don't blame me when you polish off all the fudge before it reaches anyone...)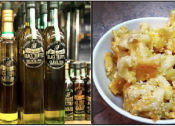 3 gooey cheeses + truffle oil + macaroni= delish. Here's the recipe you've gotta serve on Thursday, or any old day when you need a good dose of comfort food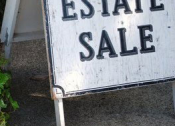 Here's how to find and sign up for the money-saving sales, plus tips on which goods to scout for while you're there. I'm sharing all of my secrets!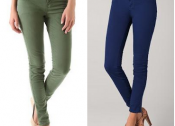 It's no secret: finding that perfect pair of denim is dang near impossible. Lucky for us, there's a rainbow of slimming options out this season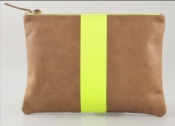 Want to transform an old lackluster purse into a bright new beauty? I used the handsome Clare Vivier striped clutches as inspiration and used hot pink paint to liven mine up...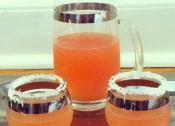 Summer may be coming to an end, but don't fret. I have two fabulous cocktails (including a watermelon margarita to go with your Moon and Stars gazpacho) to help you enjoy the season's last few days
Charleston local Leda Jackson's done it again. You've got to check out these cute smock dresses and sweet apron suits; plus, the skinny on her trunk show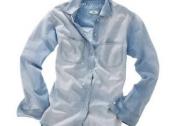 This one's lightweight and fitted (but not TOO fitted). I'll show you where I found it and a few stellar combos for wearing it right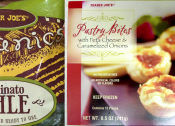 Whatever your weekend plans may be, we'd bet drafting that grocery list isn't one you're too pumped about. No worries! Natalie's got you covered with a second round of best buys from Trader J's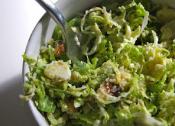 It's time to take another trip to Trader Joe's. While you're there, fill your cart with these easy and delicious items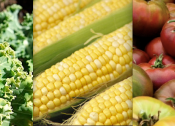 Kale, heirloom tomatoes, and corn on a pizza. Crazy? Nope, just crazy good. Loaded with fresh, local veggies, this is one pizza you won't have to feel bad about eating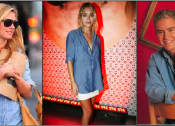 Stylish gals are rocking this trend, but in the back of my head, I can't help but think of Teen Beat, circa 1990s. Take a look at the denim dynamite I've collected and let me know what you think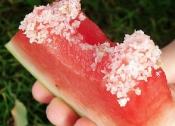 With temperatures soaring into the 100s this weekend, you gotta find something to beat the heat. My pick is this new-fangled fruit cocktail that will cool you off and then some...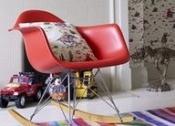 Think secondhand is (sigh) old news? Think again, then check out the sleek and shapely Eames rocking chair I found in Mt. P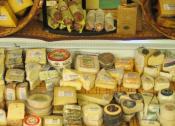 Stressed about last-minute guests? Don't be. My favorite cocktail staples are great for drop-ins... or impromptu anything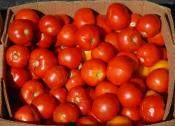 Life-changing goat cheese and crispy heavenly bacon—trust me you will want to make this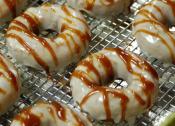 In the past two weeks, I have been to Glazed three times. That is a lot of doughnuts, my friends, but well worth it. I'll tell you why....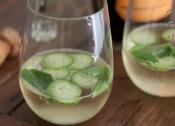 Elderflower cocktails, lychee martinis, blackberry margaritas... who said the same old characters always show up for happy hour?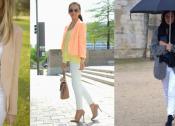 Ever since seeing Gwyneth in her "perfect running errands" outfit, I have been convinced I need a pair of white jeans. Well, really, I would like her whole outfit, but lets start with the jeans...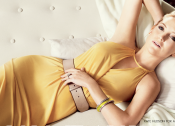 Better question: Ann Taylor, is THAT you? No longer for the older crowd, they're rockin' it this season with a killer—and fresh—Spring line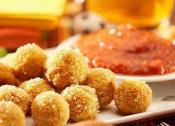 Have you bypassed Trader Joe's now that the buzz has died down? Don't be silly—you're missing out on a few very key items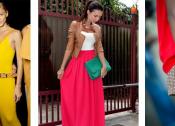 Spring has me itching to add some more color to my wardrobe. I am so on board with the Neon trend right now!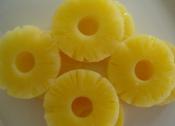 A terrific new spin on nachos inspired by Rita's down at Folly Beach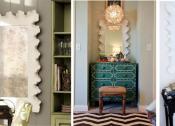 Right now, it's the Ballard Designs Atoll Mirror and the Sam Edleman Renzo booties. I need them in my life ASAP.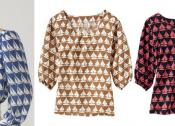 Milly vs Old Navy. Get the Milly look for a fraction of the price at Old Navy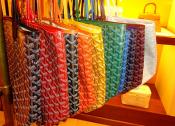 For those of you who know me well, you know I have a strong love for designer purses. I don't spend a lot of money on shoes or accessories—instead, I save up for a nice handbag every few years...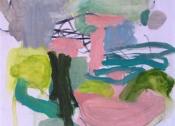 I love writing about what I'm obsessed with—this time around, it's all local, all Lowcountry. Pickles, modern art, baby clothes, and all....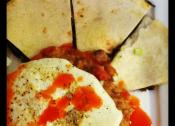 A Lowcountry spin on classic Huevos Rancheros, filled with collard greens, black-eyed peas, and cheese. Pure Southern goodness