Music Farm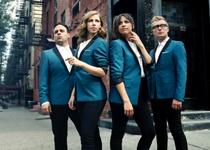 BY: Zach Bjur
Lake Street Dive exploded into the public eye in 2012 with a cover of Michael Jackson's "I Want You Back." The YouTube video shows off lead singer Rachel Price's powerhouse vocals and put the band's fun-loving vibe on full display; it went viral immediately and now boasts over three million views. Since then, they've released two full length albums—Bad Self Portraits and this year's Side Pony—and they have established themselves as a perennial force in the music world. Recently Charleston Grit had the pleasure of chatting with Lake Street Dive guitarist Mike "McDuck" Olson about their latest album, their upcoming show at the Music Farm June 8th, and Hometeam BBQ—naturally.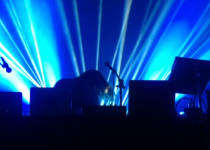 BY: Alexandra Dunlop
Pretty Lights Music Label has some of the top names in electronic music under its umbrella. Check out our recap of their performance at the Music Farm last week.
BY: Rory Gruler
The social media stars of the week? Gelato, meth, I-526, Nikki Haley's Facebook page, and Dave Chappelle. See what locals had to say about 'em here...
BY: Tim Brennan
Murder, weed, guns—they're the main themes of MIA's 2007 hit "Paper Planes" and Stop Light Obervation's Grit video submission, which is a ballsy cover of the song live at the Music Farm. Video here
BY: Rory Gruler
This week, we've got a bit of everything—from MUST-read reactions to the SC1 election and Pecha Kucha 18's location, to hunky half-naked firemen and seersucker speedos. Catch up here!
BY: Tim Brennan
Oh, it sounds tough. But I can predict who comes out on top of every single one of these "contests." Every time. Am I that good, or is it true that the house always wins... Find out here.
BY: Devin Grant
Let's all take a minute and reminisce on some punk rock. After 17 years together, one local star of the genre—FLK—is still searching for some respect (and is playing this weekend in West Ashley!)
BY: Tim Brennan
I have ideas, including Jason Isbell, the Carolina Chocolate Drops, and the viability of a tribute band named ZZ Topless. Plus, we'll discuss which are better—real or fake. See? I have ideas...
BY: Tim Brennan
My advice for taking in Friday night's show at the Music Farm, in a mere 20 Tips or Less. Really, buy me a Guinness and follow my advice. Only some of it though... Most of it doesn't even work for me
BY: Hunter Boone
I hung with the SNL veterans during their recent gig at my Music Farm. Here are the cool backstage stories, including why I respect frontman Angelakos now more than ever
BY: Devin Grant
... And as good as ever. The trio stopped by the North Charleston PAC on Wednesday, sharing songs from their new album, beloved 90's hits, and some top-notch entertainment
BY: Claire O'Bryan
The Upper King eatery hosts a bash for Palmetto Medical Initiative, one of Charleston magazine's Top 5 Nonprofits in the Lowcountry—great beer, cheese, and fried okra all around
BY: Tim Brennan
Should you play at a big-name, cavernous venue like this if you can't draw the crowd, or are you better off at the Tin Roof with a couple dozen devoted fans? Here's what happened (and my answer)...