About
Molly Hutter is a Charleston Grit editor. She'll be discussing Grit-worthy events as they happen here in the Lowcountry and across the U.S. of A. Photo Credit: Alice Wannamaker
Molly Hutter's Blog Posts
Posted:
Oct 15 2013 - 2:42pm
It's no news that the local candle-making crew at Rewined cranks out some badass candles. I'd bet you a dozen Pinot Noirs that you've seen or...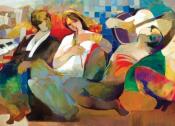 Posted:
Sep 16 2013 - 10:10am
So last weekend, my friend and I were supping with an artist internationally acclaimed for his beautiful paintings (which, I should mention, were...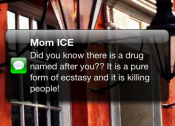 Posted:
Sep 4 2013 - 3:34pm
Growing up, I always felt like quite the badass sharing names with an American Girl doll. My friends who had her were jealous—I know they were. She...
Posted:
Aug 14 2013 - 7:21pm
Sure, we're beach towners. We love taking dips in the Atlantic, breezy walks up the shore, SUPing, fishing, boating, eating crabs. But Chas is...
Posted:
Jul 23 2013 - 3:29pm
UPDATE! The summer 2013 Charleston Sports and Social Club kickball championship (and it's accompanying party—see below for details) is Friday,...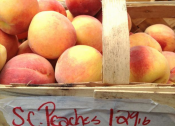 Posted:
Jul 15 2013 - 5:14pm
I could spend hours at the Charleston Farmers Market. Literally, though... Somehow I spent three hours there this past Saturday... Alone. But—it's...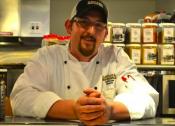 Posted:
Jun 11 2013 - 1:10pm
Hit Caviar & Bananas at the right time of day—either high noon or quitting time—and you're likely to wait in line for that slice of lasagna the...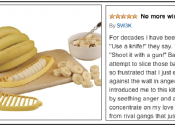 Posted:
Apr 22 2013 - 9:25pm
The Hutzler 571 Banana Slicer. Have you heard of it? It's what you think it is—it's a kitchen tool that slices bananas. But the real beauty of the $...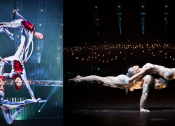 Posted:
Mar 28 2013 - 10:48am
Five things I loved about Cirque du Soleil's Quidam, playing now through Sunday at the North Charleston Coliseum: 1. It confused me… in a...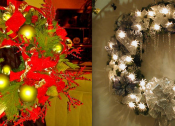 Posted:
Nov 8 2012 - 12:35pm
This year, the Festival of Wreaths is a can't-miss event (trust us on this...). We've seen the lineup of this year's wreath designers, and...