Mixed Messages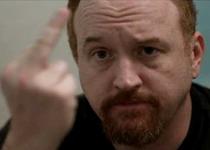 BY: Shep Rose
How political correctness is killing honesty and creativity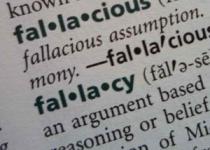 BY: Renae Brabham
Instead of ranting on social media about prayer in schools or passing judgement on the beliefs of others, maybe it's time for so-called Christians to focus on the real issues.
BY: Nate Anderson
No Shave November—what a fun, hairy way to spread awareness about and support a serious issue. But what about those who barely need to shave every other week? Here's what the month's like for us...
BY: Rebeccah Connelly
Seriously, though—weird shit happens to, near, in front of, or around me constantly. The latest of which involves a shiny-eyed poodle and a trip to Bed Bath & Beyond. Story—and a question for you—here
BY: Renae Brabham
Get ready to switch your clocks. Me, I'll comply with DST change-ups if I must, but mostly I file the rigidity of the calendar seasons in the BS pile. I have my own guide to the seasons...
BY: Instant Grit
Plus: How to fix the bullying problem that's leaving teen casualties in its wake? Here are two ideas, and they don't involve celebrity spokespeople
BY: Joan Perry
Take a look at this collection of epitaphs to see how five locals have been memorialized. What do you want YOUR tombstone to read?
BY: Evans Craddock
The other evening I lost it after watching an NBC Nightly News story about a 12-year-old who committed suicide due to bullying. So, here's a few words on why we should celebrate the GOOD in others
BY: Instant Grit
Plus! With the shutdown behind us, we've got a delightfully endless supply of jokes about it for your Friday, courtesy of the late-night comics. Trust us—you need to read these today...
BY: Evans Craddock
Does the fact that I drop George off at doggie daycare make me like one of those people who pushes their dogs around busy streets in strollers? Ugh, I hope not. This and other musings on the subject..
BY: Instant Grit
Less Blog of the Week, more Charleston Hip-Hop Breakfast Spelling Bee To-Do List: so stretch those hammies & give this list a whirl. Hint: it involves watching a video of Flavor Flav performing in CHS
BY: Molly Hutter
What's all this talk about molly? Given that we share the same name, I feel the need to debrief
BY: Instant Grit
Here's the top pick from the week! Plus some eCard pics to get you inspired for a festive (rowdy, even?) long weekend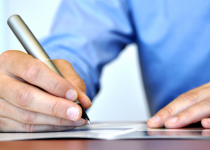 BY: Guest Blogger
We've heard from students, post-grads, and parents aplenty this week, so to round out the series, we bring you a letter from a Lowcountry teacher. Parents: here's what NOT to do this school year...
BY: Stephanie Hunt
I can pray to the gods of the First Day of School, the gods of the quad... but I know where to find our very best lesson plans, and ain't nobody getting a hall pass
BY: Renae Brabham
What was back-to-school shopping like? All about maxis, minis, silk shirts, and swimming with gators... Plus! Some photographic gems I pulled from the Renae Brabham archives
BY: Instant Grit
As we begin to close out our schooldays blog series, we bring you the 13 best back-to-school fails around. We promise—you'll feel better about your week after this
BY: Renae Brabham
Instead of turning and smashing a whiny lady's phone on the ground in the DMV the other day, I pondered our knuckle-headed knack for complaining. As they say, "Ain't nobody got time for that..."
BY: Instant Grit
Here it is! Also... Have you heard that it's Shark Week?! Since it's all everyone's been talking this week, let's take a look at some of the funnier Shark Week jokes before it's all over...
BY: Instant Grit
You've seen this sudden deluge of back-to-school ads, the "Oh, did you not hear the news? It's Fall, suckers." Ummm, no. RELAX. Here are 5 things you can do to prove it's still f*&^ing summer