Michael Bastian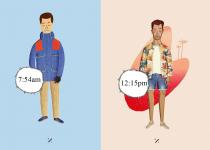 BY: Desmond Kinlaw
Struggling to get dressed when it's freezing in the morning and sweltering by noon? You're not alone. This time of year is rough. Let me give you some tips on how to make it in between seasons.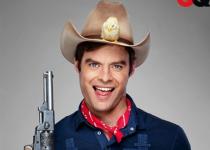 BY: Desmond Kinlaw
When people think of the western look, they immediately conjure images of Ben Cartwright in a ten gallon hat. Well, that's not the case anymore. Here's the cooler, modern version....
BY: Desmond Kinlaw
A $20 polo shirt by Michael Bastian? His new collaborative line is out today, and I'm jacked about it. Here's more, plus a quick interview with the designer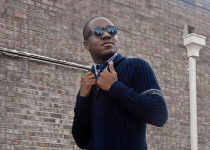 BY: Desmond Kinlaw
These cozy coats are as practical as they are good lookin'. Here's a bit of history behind them and some top picks for this season
BY: Guest Blogger
"Americana after a couple of drinks..." How's that for a wrap of this season's crop of haute couture A-listers? Cator's got that, plus reviews of Naeem Khan, Tawfik Mounayer, and OH so much more...