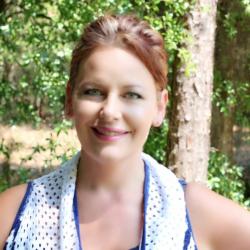 Mellissa Sevigny's Blog Posts
It may still be 90 degrees here in Chucktown, but that doesn't mean fall hasn't arrived. Try out this low carb and gluten free recipe perfect for autumn mornings.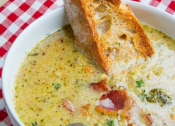 It's November and finally chilly... So soup season's official! Here are my 10 faves—including the likes of Jalapeño Popper, Pumpkin Chipotle, and Spinach & Artichoke Dip soups. Bonus? They're low carb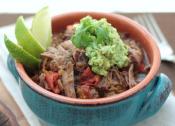 Easy to make (just throw it in a crock pot), easy to serve (either in lettuce wraps or a soup bowl), full of flavor, and low in carbs, this pot roast is a keeper. Recipe here...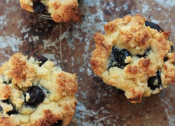 The delicious (and low-carb AND gluten-free) muffin you should make this week, plus some words of wisdom about appreciating—no, loving—the life you've got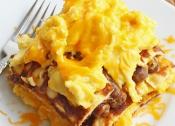 It's low carb, but HELLO! It's made with pancakes. You heard me, pancakes—and sausage, and eggs, and cheese... You get the idea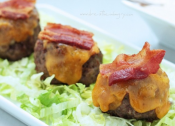 Actually, these are TRIPLE bacon cheeseburger meatballs. And they're low carb. And gluten free. Moral of the story? You should make 'em stat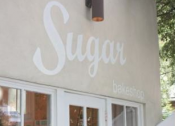 I confess, I'd rather do most anything than go on an organized tour. But I went on this one, which included four local restaurants and plenty of small bites. What I thought, and what my faves were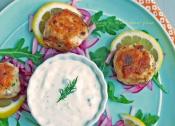 Paired with a bacon & arugula salad, this is one of my favorite lunches... Here's the easy, low-carb, gluten-free recipe + random pics of last week's trip to the zoo (don't worry, they're worth it)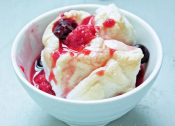 Bursting with summer flavors, this SUPER easy dish is only 47 calories... A celebratory dessert that's a celebration in itself? Yes, please... Get the recipe here!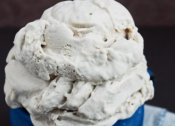 For her 1st Grit post, "I Breathe... I'm Hungry"'s Mellissa Sevigny brings us a super easy recipe, photo shoot secrets, and an HILARIOUS exchange with her 5-year-old son