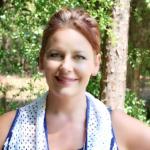 Mellissa Sevigny's Blog Posts
Posted:
Sep 18 2014 - 12:46pm
I know I'm taking a risk here with an unpopular stance, but CAN WE ALL JUST CALM DOWN ABOUT PUMPKIN ALREADY?? I mean seriously, I love...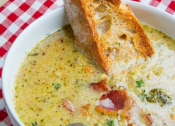 Posted:
Nov 4 2013 - 12:13pm
Since we've spent the last couple of weeks in CT enjoying the cooler weather, I've really gotten excited about making soups again. I haven't been...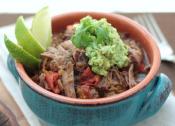 Posted:
Oct 22 2013 - 10:36am
I struggled with what to call this dish, and finally settled on Cuban Pot Roast. Naturally low carb, it's in the style of Ropa Vieja,...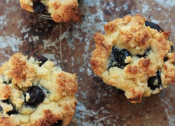 Posted:
Sep 27 2013 - 10:44am
Last week Mr. Hungry and I celebrated our 20-year wedding anniversary. I know, right? It snuck up on me too! We got hitched when I was...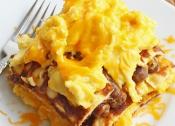 Posted:
Sep 10 2013 - 10:58am
My husband Matt (aka. "Mr. Hungry") gets credit for this breakfast lasagna recipe idea. When he first mentioned it as a breakfast...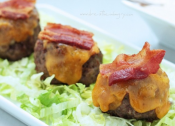 Posted:
Aug 30 2013 - 9:56am
This week's low-carb meatball recipe is inspired by, you guessed it, the bacon cheeseburger! Now you might be thinking, why would...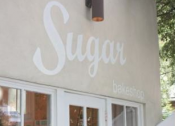 Posted:
Aug 12 2013 - 10:06am
As some of you know if you've been following IBIH on Facebook, Instagram, or Twitter, Mr. Hungry and I took the Upper King Street...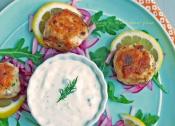 Posted:
Aug 5 2013 - 3:19pm
Sooooo…these low-carb salmon meatballs were supposed to get posted yesterday for Meatball Monday, but I went to the zoo with friends instead....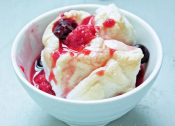 Posted:
Jul 18 2013 - 12:54pm
This month marks the 2 year blogiversary of "I Breathe I'm Hungry." Yay! :) I wanted to make something special to celebrate this...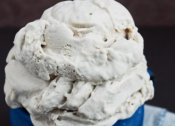 Posted:
Jul 11 2013 - 12:01pm
I have been obsessed with iced coffee lately. It's refreshing, and delicious, and loaded with caffeine, so it's gotten me through some LOOONG days in...