Lowcountry Women Blog
BY: Center for Women
Case in point, Rosalind Franklin. A look at her pioneering work as a scientist, the disease that shortened her career, and a local program that supports those with the diagnosis
BY: Center for Women
Charleston exec Barbara Fowler tells you what nonprofits need most (and it's not necessarily a stacked payroll), and how YOU can boost your philanthropic bottom line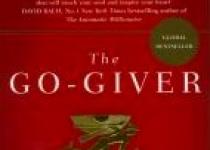 BY: Center for Women
Think you know the secret to success? Sure, working hard is important, but according to this must-read book, there's something else that's even more important... See it here
BY: Center for Women
Ready for a new path? Four strategic tips for how to prepare to make the jump, including squirreling away some cash and shoring up those all-important networks
BY: Center for Women
The answer may surprise you. Here, Jacey Verdicchio reminds women everywhere not to live life as an apology, but rather, as a statement
BY: Center for Women
Did anyone else read this and feel a jolt of entrepreneurial, get-up-and-do-it energy? Here's why this blog resonates in a city like ours...
BY: Center for Women
"We each held our paper and pens, our smiles, ideas, and naïveté...." A Charleston entrepreneur's story that just might inspire us all to dream a little bigger, work a little harder... imagine more
BY: Center for Women
Is applying in-person for a job "old school" or "must-do?" Have you practiced your verbal commercial? Here are 6 smart tips for job seekers and client-seeking consultants
BY: Center for Women
It's no secret: recruiting the best employees is a challenge. Using social media will help—but only if you use it correctly. Here are tips (like which site's the most effective) for doing just that
BY: Center for Women
If you're thinking of setting up shop advising others, pro consultant Margaret Seidler suggests addressing three key questions before you make your move
BY: Center for Women
Looking for a little mid-week workday inspiration? Read a former Fortune 100 VP's stirring speech from the recent Charleston Regional Business Journal 
Influential Women in Business Luncheon

BY: Center for Women
Tough business climate? Here are five tools you need to make it as a business owner (hint: never heard of "the third option?" It's a biggie, so keep reading...)
BY: Center for Women
Though a 30-second commute and the freedom to work in your gym shorts may sound appealing, a lot more goes in to successfully working from home. Here are tips for establishing an effective home office
BY: Center for Women
Some women are geniuses at communicating for maximum impact. How successful you are at this depends in large measure on using the right tactics...
BY: Center for Women
In the search for your next superstar employee, which reigns supreme: experience or attitude? HR veteran Pat Eardley weighs in on finding talent for the long haul
BY: Center for Women
"You are unstoppable when you know who you are," said Ogilvy & Mathers' CEO Charlotte Beers at the recent Women in Business Conference, encouraging women to play upon their best business traits