local music
BY: Hunter Gardner
Slow Runner Brings New Monsters Out To Play Today An Interview with Michael Flynn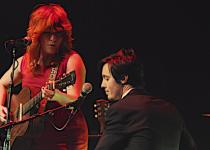 BY: Devin Grant
As their star continues to rise in the world of Americana music, local self-described "sloppy tonk" duo Shovels & Rope returned to their home base for a beautiful and rowdy show at the PAC.
BY: Devin Grant
The Dead have come to life as local band has released a great new collection of rock and soul music. Drummer Daniel Crider talks about what went into the creation of "Chase Your Devils Down."
BY: Devin Grant
Nothing is better than great live music. Local singer-songwriter has a solid new album out, and shows she can recreate the music from that album beautifully at a couple of recent local performances.
BY: Devin Grant
Every musician creates music in their own unique way, but it takes a special person to create deep, soulful tunes that come from their heart and touch yours. This Charleston local tells us her story.
BY: Devin Grant
Darius Rucker shows his SC pride as he returns to his hometown for a sold out show at the North Charleston Coliseum. With openers David Nail and Eli Young Band, fans got one music filled night
BY: Devin Grant
Kevin Hanley and friends from Cord & Pedal Records pulled out all the stops for another spirited holiday program, this time at the Charleston Music Hall—Shovels & Rope, Rachel Kate Gillon, and more!
BY: Devin Grant
What are you doing this weekend? Why not head to Legare Farms for a sensational local music line-up to benefit a longtime supporter of local bands who's battling cancer—and we want to help her win
BY: Devin Grant
Before they take an extended break, local band Slow Runner's playing one last show (for a while at least) at the Chas Music Hall Friday. Here's the scoop on the show, plus the reason for the hiatus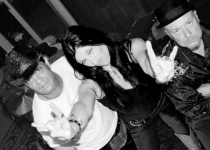 BY: Devin Grant
You may know of the West Ashley guitarist and singer Skye Paige (and if you don't, keep on reading)... but did you know she's with a new band? Get the scoop, and where to see them play TOMORROW, here
BY: Devin Grant
One night, three venues, four decidedly different music acts. Perhaps my brain wrote a check that my body barely covered... but it was a damn fun night out in Charleston. Read on for reviews
BY: Devin Grant
In the '90s, no band in town brought the noise better than Childrens Choir. Metal enthusiasts: Catch a rare live show from them (an anyone's-welcome wedding after-party) tomorrow at the Chs Music Hall
BY: Tim Brennan
Do yourself a favor and read this: Local kids, too young to drink, set to release a CD with a major record producer at the controls. Why? There's much to A Fragile Tomorrow that may surprise you...
BY: Tim Brennan
Topic A (Tyler Boone's new release, upcoming gig, and marketing scheme) + Topic B (Will local King City Records rule our airways?) = The Big Question: What does it take for a local band to make it?
BY: Devin Grant
After months of bouncing ideas between Charleston and New York, local songwriter Lindsay Holler and NYC's Michael Hanf bring their inimitable brand of music to the local stage
BY: Tim Brennan
When Nick Collins III of Fowler's Mustache picks up his guitar again, it's going to be different than any single moment that came before it in Charleston music
BY: Tim Brennan
How disgusting, revolting, icky rock bands stay healthy. (Photo: the men's room at iconic CBGBs in NYC, now closed. Note: no door)
BY: Tim Brennan
A unique blend of backgrounds and styles, could Shovels & Rope represent the new sound of the Lowcountry? I think so, but feel free to disagree
BY: Devin Grant
To say that the inaugural Charleston Bluegrass Festival—put on by Awendaw Green, Sewee Outpost, and The Surf Bar on Folly Beach—was a success would be an understatement. Take a look...