live music in Charleston
BY: Devin Grant
Despite some rude and clueless audience members, Justin Townes Earle managed to charm the crowd at the Charleston Music Hall Sunday night.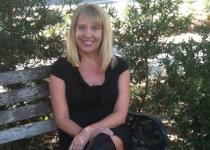 BY: Erica Rodefer W...
The Charleston area is busting at the seams with amazing teachers and places to practice. YOGAPOP 3 promises to bring us all together for a night of yoga, music, and fun Will you be there?
BY: Nate Anderson
Favorite live music venue: The Pour House. Least favorite thing at Pour House: Hawaiian shirt guy petting dog with his bare feet. I'll tell you about him, Encino Man, and The Dirty Dozen Brass Band
BY: Tim Brennan
The Manti T'eo story is weird, and yet it's currently drowning in the murky waters of Lance's arrogant mea culpa. Tim reminded us that those "dangerous" musician types may not be so bad after all
BY: Tim Brennan
...a lot of things. The list of scandal makers in sports (and finance and Congress and so on) is growing. Sure, nobody's perfect, but I have to ask: Could rock and roll be the last noble profession?
BY: Tim Brennan
I have ideas, including Jason Isbell, the Carolina Chocolate Drops, and the viability of a tribute band named ZZ Topless. Plus, we'll discuss which are better—real or fake. See? I have ideas...
BY: Tim Brennan
My advice for taking in Friday night's show at the Music Farm, in a mere 20 Tips or Less. Really, buy me a Guinness and follow my advice. Only some of it though... Most of it doesn't even work for me
BY: Tim Brennan
Last Wednesday, I set out in search of traditional Irish music. Instead I found Gerry Kieran, no live music, a bottle of Connemara, and a damn good clubhouse
BY: Devin Grant
Michael Franti antics, no Blackbird for Clay Cook, John Mayer mixing it up with Sarah Dugas, and a food vendor gets popped—Round 2 at Blackbaud Stadium
BY: Tim Brennan
Topic A (Tyler Boone's new release, upcoming gig, and marketing scheme) + Topic B (Will local King City Records rule our airways?) = The Big Question: What does it take for a local band to make it?
BY: Tim Brennan
Adding childcare rooms to bars, drug insanity, whether I'm the creepy old guy at the end of the bar, YES you can buy me a beer, and a dozen other sleep-deprived musings
BY: Tim Brennan
How disgusting, revolting, icky rock bands stay healthy. (Photo: the men's room at iconic CBGBs in NYC, now closed. Note: no door)
BY: Tim Brennan
Brand new Gritter Tim Brennan started off with a bang with his entertaining—and thought-provoking—observations on our local music scene. Charleston, where IS the weird?
BY: Tim Brennan
What I'm looking for in live music is a bit of insanity, some weird, some risk, some show... Here's my take on what's lacking in our own local music scene