LESSONS
BY: Jane Perdue
For lots of reasons, many women struggle with getting the balance between confidence and humility just right. It's another one of those "Goldilocks" life, love, and leadership puzzles that challenge...
BY: Shep Rose
I am not currently using Tinder. I have in the past though, and for a short, month-long Tinder honeymoon period, I was swiping right and left like Daniel Larusso. ...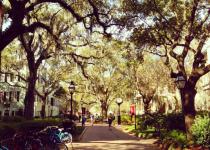 BY: Guest Blogger
Tori Williams is a senior at College of Charleston majoring in Communication and minoring in International Studies and Dance. She is currently the editor-in-chief of Her Campus College...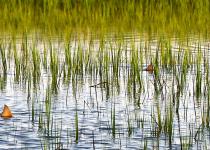 BY: Guest Blogger
Doug Roland is local outdoor enthusiast and fourth generation waterman who is passionate about conservation and the preservation of the outside world. A transplant from Georgia, now in love with...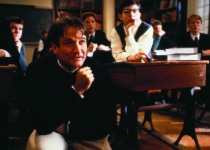 BY: Shep Rose
In the wake of Robin's Williams tragic death by suicide, I decided to write a little about depression. Thankfully, I don't have first-hand knowledge about the subject. Meaning, I don't...
BY: Guest Blogger
Kane Hollingsworth is back in the States from a semester in Spain and itching for some southern food and hospitality. She's a Charlotte, NC, native who is spending her summer...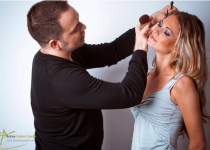 BY: Andrew C. Petersen
I have many fond memories with Cam. She has everything a girl wants and she's freaking gorgeous, with the confidence that you can only see on Law and Order SVU, when Alex, the DA, came back (thank...
BY: Instant Grit
The Art of Shaving is proud to announce the opening of its Charleston location at Charleston Place on July 16th.Offering a comprehensive range of the brand's signature shaving products and...
BY: Renae Brabham
I have decided that a fundamental state of the union has disappeared. The happy medium. Not the smiley face or Duck Dynasty happy, happy, happy. I'm talking about the "I don't give a sh*t, straddle...
BY: Natalie Mason
I am a creature of habit when it comes to makeup. I find something I love and I stick with it. I rarely buy new makeup. However, this year I decided it was time to try out some new products. These...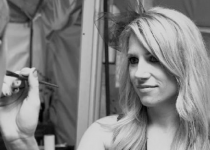 BY: Andrew C. Petersen
Years after I had first rolled up my brushes and headed south I started to hear about the magic strokes of makeup brushes being swished all over the Peninsula and all over the country. I think by my...
BY: Andrew C. Petersen
The things to know before walking up to the tents from a person that had to learn the hard way. It is late Sunday night and I am sitting here looking at a blank screen. It seems as though a...
BY: Renae Brabham
Don and I have been talking about going off the grid in the next year and a half. Big land, tiny-ish house, haven't determined the location yet. We have Googled everything on the planet. When I say...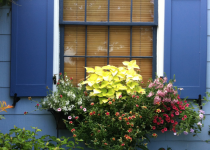 BY: Joan McDonald
Hello Front Yard to Table Friends, well, it has been a tough winter here in Charleston with the temperatures dipping down as low as 16 degrees. Many of our in ground citrus have suffered and may not...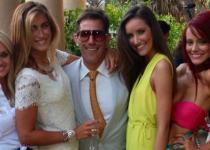 BY: Rory Gruler
Image via Facebook We all have our T-Rav stories. Well here is mine... It was early summer 2007 when I had my first and only interaction with Thomas Ravenel. I was single and...
BY: Instant Grit
And the first Blog of the Week of 2014 is... Renae Brabham's Like Water Off a Duck's Back. If you haven't read it yet, do, because it's a reality check we could all stand to face. And if you're...
BY: Renae Brabham
Haven't we all just been waiting for the fall? When I saw the Duck Dynasty family perched atop a float in the Macy's Thanksgiving Parade I remember thinking—How long will it be? ...
BY: Stephanie Hunt
Tonight our family will gather for Christmas Eve dinner. I haven't done a lick of grocery shopping yet, but I've done the important stuff—the inviting, the gathering, the cooking up of gratitude and...
BY: Tim Brennan
The Graduate Young musicians, during this season of family gatherings, beware of those relatives and family friends trying to "help you." You don't need a job that requires a suit and tie....
BY: John F. Abess
Who can doubt this is a special time of the year—Christmas and the New Year are soon making their appearance. I remember the excitement as a youngster thinking "Christmas is coming!" And now, many...