LESSONS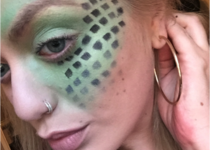 BY: Spencer Barnhart
Feeling cold-blooded this Halloween? Makeup artist Spencer Barnhart creates a reptile look.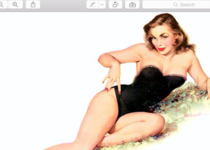 BY: Helen Mitternight
What's it Take to Be Naughty?
BY: Andrew C. Petersen
Rene Furterer's line of haircare products combine the best of nature with pharmaceutical expertise. Meet with a Rene Furterer professional this Friday at Stuart Laurence Salon to discuss the challenges you face with your hair and/or scalp.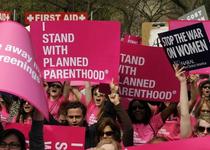 BY: Helen Mitternight
Defunding Planned Parenthood Misses the Point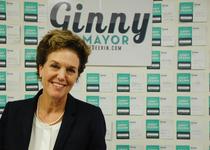 BY: Ben Grenaway
If Ginny Deerin is successful in her upcoming bid to be Charleston, South Carolina's next mayor, she will make history, becoming Charleston's first female mayor and South Carolina's first LGBT mayor.
BY: John F. Abess
It is impressive and perhaps mystifying that Pope Francis is drawing such extensive crowds - that he was the first pope ever to address both houses of Congress and that he is speaking to the United Nations. Shrink Think takes a stab at why the times and the man are right for each other.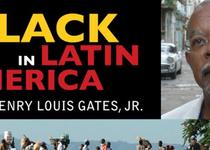 BY: Erica Veal
As an African Studies enthusiast, I learned a long time ago that the overwhelming majority of enslaved people brought from Africa during the Trans Atlantic Slave trade ended up in Hispanic colonies throughout the Caribbean and South America. So for me, Hispanic Heritage Month represents another opportunity to celebrate and uplift black history on a national scale, similarly to how it's done in February for African American History.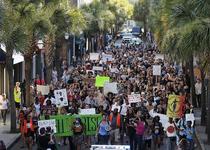 BY: Dorothea Hudson
"When you criminalize the poor, this is class war!" The Peoples Solidarity Society held a protest against the new law banning pan handling in Charleston, SC. The new ordinance prohibits anyone — including panhandlers, people collecting money for charities, handing out religious fliers or selling newspapers — from passing items to or from the occupant of a vehicle on a roadway in a traffic lane.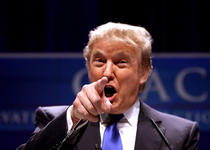 BY: Madison Jill Miller
I watched the Republican Debate last night not only for entertainment value (drink every time someone mentions Ronald Reagan!), but also to stay informed. And also, honestly… out of pure confusion. How is Donald Trump ACTUALLY the front-runner to be the Republican Candidate for the upcoming Presidential Election?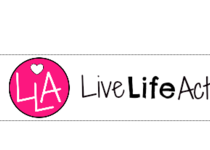 BY: Erin Weiss
Ever wondered where the fat goes when you lose weight? Certified fitness instructor Erin Weiss has the answer.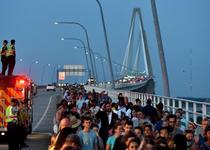 BY: Guest Blogger
Guest blogger Tom Isaksen was visiting Charleston from his hometown of Sydney, Australia on the night of June, 17th when Dylann Roof viciously took the lives of nine members of Emanuel AME Church. Here, he remembers the horrifying event.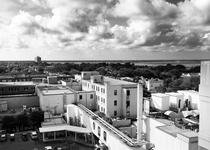 BY: Mike Grabman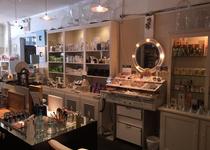 BY: Andrew C. Petersen
Internationally trained and renowned cosmetic artist Andrew C. Petersen sits down with Lisa Thomas to talk beauty, the beauty business, and her new venture, Ooh! Beautiful.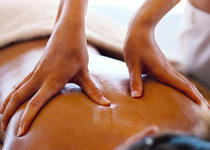 BY: Jarrod C. Fritz
Does money, or the lack thereof, limit your ability to receive regular massage? Let's change that perception!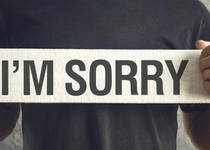 BY: Helen Mitternight
The Wrong People Are Sorry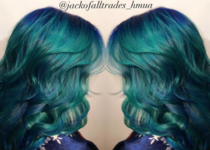 BY: Spencer Barnhart
Pastel Pink, Lavender, Neon blues, and even Granny Gray has completely taken over 2015 hair trends.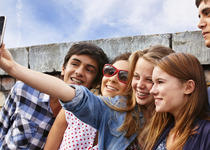 BY: Helen Mitternight
Do We Need to Tell the World We're Perfect?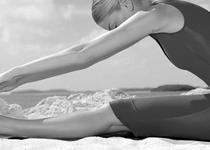 BY: Jarrod C. Fritz
Learn what limits your movement and how massage can help.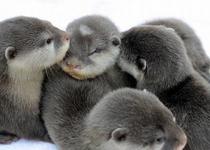 BY: Mike Grabman
A father knows his daughter's true worth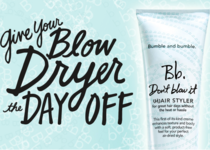 BY: Andrew C. Petersen
An interview with the Hair Guru of Charleston, Butch Jones, Artistic Director at Stuart Laurence Salon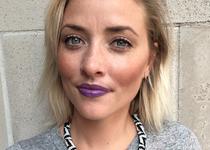 BY: Bailey Desiree Bial
Summer makeup trends to try this season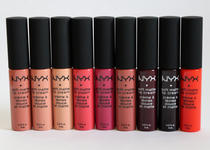 BY: Spencer Barnhart
The most effective ways to use liquid lipsticks, providing hours of wear even through date nights and Charleston's sticky humidity.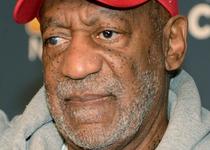 BY: Helen Mitternight
When is it time to strike "alleged" from the accusations?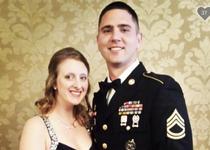 BY: Helen Mitternight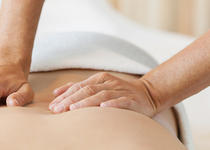 BY: Jarrod C. Fritz
Do you know there are different types of massages? Do you know which one is right for you? Learn more here...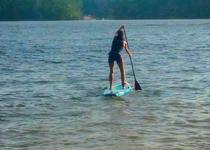 BY: Megan Bryan
Every so often find yourself upside down, stuck in a eddy, unable to right yourself. But fear can keep us from really playing, really living, really doing the things we love to do if we become afraid of "flipping."
BY: Renae Brabham
As Charleston buries its own, its people personify unity, hope and change. (All the pics are mine and can be used)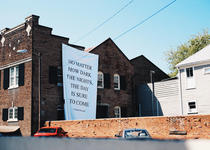 BY: Mike Grabman
Father's Day was a fairly somber day this year, but sometimes the best days, the days where you feel like you and your community have moved forward, are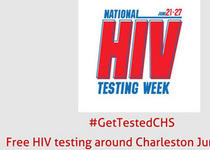 BY: Helen Mitternight
Charleston has some pretty sobering AIDS stats: get tested!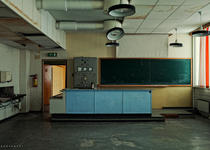 BY: Erica Veal
As the community continues to advocate on behalf of the future of Burke High School, it's important to draw on the lessons of past educational movements and their failings.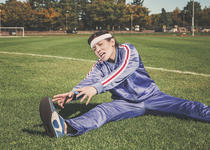 BY: Jarrod C. Fritz
A concise overview of why you may feel "stuck" with your movement and your muscles, and how the proper therapy can make a great difference.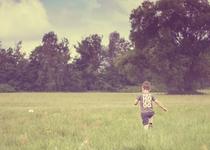 BY: Renae Brabham
Summers in the '60s weren't spent in your room, layed out with a tablet and a smartphone. There's hardly a child my age that doesn't remember the saying "you aint' stayin in this house all summer, so go on and get outside." Instructions were few: "don't slam the screen door," and "take your flip-flops off at the door."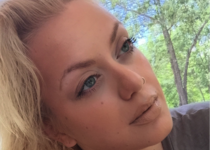 BY: Spencer Barnhart
How to create a beach-y, sun-kissed look in 10 minutes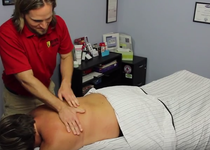 BY: Jarrod C. Fritz
Learn how a properly trained massage therapist can not only help you physically, but motivate you to be a better version of you. Massage therapy is more than just a luxury, it is an integral part of health and wellness.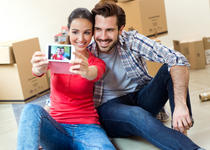 BY: Helen Mitternight
You need a good reason for moving in together.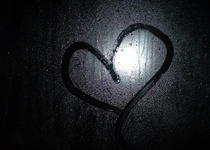 BY: Helen Mitternight
Ignore the great relationship advice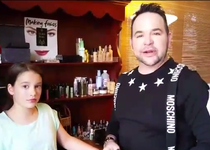 BY: Andrew C. Petersen
Three brushes, three products, and three minutes are all you need to achieve this easy look.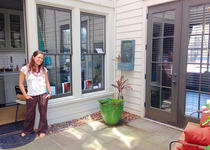 BY: Megan Bryan
Food as medicine, mindfulness mediation, and healing from inflammation through diet—Abigail McClam of Lotus Healing Centre Charleston breaks it down.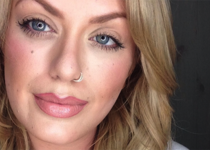 BY: Spencer Barnhart
News Flash: Nobody has perfect skin. But guess what? It's easy to fake it.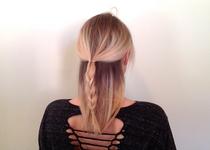 BY: Bailey Desiree Bial
February is quickly coming to an end. Let Bailey show you how to step into spring with style.