LESSONS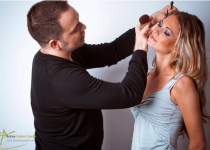 BY: Andrew C. Petersen
I have many fond memories with Cam. She has everything a girl wants and she's freaking gorgeous, with the confidence that you can only see on Law and Order SVU, when Alex, the DA, came back (thank...
BY: Instant Grit
The Art of Shaving is proud to announce the opening of its Charleston location at Charleston Place on July 16th.Offering a comprehensive range of the brand's signature shaving products and...
BY: Renae Brabham
I have decided that a fundamental state of the union has disappeared. The happy medium. Not the smiley face or Duck Dynasty happy, happy, happy. I'm talking about the "I don't give a sh*t, straddle...
BY: Natalie Mason
I am a creature of habit when it comes to makeup. I find something I love and I stick with it. I rarely buy new makeup. However, this year I decided it was time to try out some new products. These...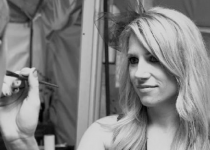 BY: Andrew C. Petersen
Years after I had first rolled up my brushes and headed south I started to hear about the magic strokes of makeup brushes being swished all over the Peninsula and all over the country. I think by my...
BY: Andrew C. Petersen
The things to know before walking up to the tents from a person that had to learn the hard way. It is late Sunday night and I am sitting here looking at a blank screen. It seems as though a...
BY: Renae Brabham
Don and I have been talking about going off the grid in the next year and a half. Big land, tiny-ish house, haven't determined the location yet. We have Googled everything on the planet. When I say...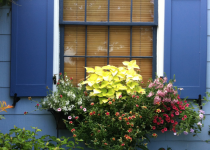 BY: Joan McDonald
Hello Front Yard to Table Friends, well, it has been a tough winter here in Charleston with the temperatures dipping down as low as 16 degrees. Many of our in ground citrus have suffered and may not...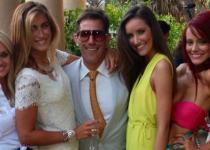 BY: Rory Gruler
Image via Facebook We all have our T-Rav stories. Well here is mine... It was early summer 2007 when I had my first and only interaction with Thomas Ravenel. I was single and...
BY: Instant Grit
And the first Blog of the Week of 2014 is... Renae Brabham's Like Water Off a Duck's Back. If you haven't read it yet, do, because it's a reality check we could all stand to face. And if you're...
BY: Renae Brabham
Haven't we all just been waiting for the fall? When I saw the Duck Dynasty family perched atop a float in the Macy's Thanksgiving Parade I remember thinking—How long will it be? ...
BY: Stephanie Hunt
Tonight our family will gather for Christmas Eve dinner. I haven't done a lick of grocery shopping yet, but I've done the important stuff—the inviting, the gathering, the cooking up of gratitude and...
BY: Tim Brennan
The Graduate Young musicians, during this season of family gatherings, beware of those relatives and family friends trying to "help you." You don't need a job that requires a suit and tie....
BY: John F. Abess
Who can doubt this is a special time of the year—Christmas and the New Year are soon making their appearance. I remember the excitement as a youngster thinking "Christmas is coming!" And now, many...
BY: Nate Anderson
I was in my mother's kitchen a few days ago deep in the heart of Mississippi on a trip home. As is tradition, I help her prepare dinner and clean up afterwards until she can't take how awful my pan...
BY: Renae Brabham
It was the day before my birthday. I was in the grocery store checkout line with a box of Epsom salts. Repetitive trips up three flights of stairs daily had taken its toll this week. I was...
BY: Hunter Gardner
I want to be a comedy writer more than anything in the world right now. Writer's room. Sitcom or sketch show. Chinese food. Coffee. You know, you've seen 30 Rock. Comedy Central More...
BY: Evans Craddock
I went to the grocery store after work the other day and spent a few minutes in the laundry aisle. One minute I was searching for detergent and the next minute I was a part of one of the...
BY: Joan Perry
Thanksgiving thoughts are even more meaningful in a hospital. A roll of paper was laid out with colored markers inviting people to write their thoughts for Thanksgiving. Every time I walked...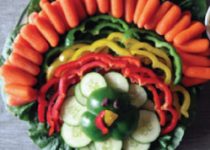 BY: Erica Rodefer W...
Here's a little reminder for all of the well meaning folks hosting a big, old traditional Southern Thanksgiving dinner at their houses later this week: Vegetarians don't eat turkey. I...