leadership
BY: Jane Perdue
Challenge my mind. Pique my curiosity. Move me. Make me laugh. Tick me off. Just don't try to sell or subscribe or impress me before you've done any of those things! I've been...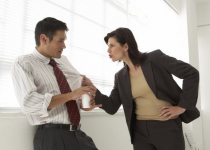 BY: Jane Perdue
Graham was upset with his team's monthly business results, and his withering criticism of their performance during the staff meeting had brought a stunned hush to the room. Not one of the 10 people...
BY: Jane Perdue
"There is an eagle in me that wants to soar, and there is a hippopotamus in me that wants to wallow in the mud." ~Carl Sandburg A few questions: If it's Wednesday, do you know you're having...
BY: Jane Perdue
In my book of leadership fair play, a basic rule is praising in public and criticizing in private. Making people look—and feel—stupid or foolish or ill-advised (no matter how atrocious their offense...