About
Kinsey Gidick grew up in the desert of Yakima, Washington. And while she still loves to wear her cowboy boots whenever possible, she's called Charleston home since 2002. Reservations are her best recipe and biking is her favorite mode of transportation. When she's not working at Charleston magazine, she's out trying new restaurants, watching indie flicks at the Terrace Theatre, or dishing with friends about the latest Charleston news. Fecklessly Yours is her disjointed account of nothing terribly remarkable.
Kinsey Gidick's Blog Posts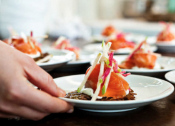 Posted:
Mar 10 2014 - 11:21am
The marquee of the American Theatre on King Street yesterday afternoon proclaimed, "We drank. We ate. We're stuffed." and that about sums it up. The...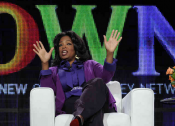 Posted:
Oct 22 2013 - 10:14am
I think by now we can all agree that any novel stamped "Oprah Book Club" should come with an adjoining pack of Puffs Plus kleenex. The media...
Posted:
Aug 27 2013 - 12:05pm
Perhaps you read my post last week crowing about my upcoming visit to the Asheville Wine + Food Festival. Well, for anyone who read it then...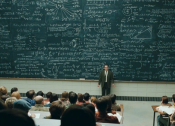 Posted:
Aug 20 2013 - 4:02pm
Part of Grit's "Crib Sheets" series—Your totally local guide to getting through the back-to-school season. Also check out... *...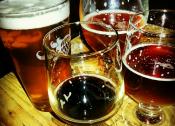 Posted:
Aug 14 2013 - 2:28pm
Asheville Wine + Food As a general rule I immediately bark "YES!" any time the question "Can you cover…" emits from an editor's mouth. This...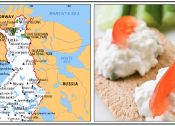 Posted:
May 1 2013 - 10:37am
The first time you see a naked Russian man gently shrouded in a steam bath can be upsetting. But never so much as when it's coupled with the...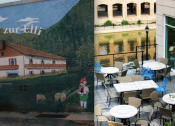 Posted:
Mar 18 2013 - 1:17pm
It hits me every spring. It starts with a sniffle, develops into a fever, and before I know it I've got the itis—or what doctors commonly diagnose as...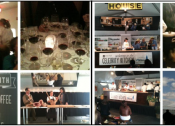 Posted:
Mar 2 2013 - 6:52pm
"I can't tell you the last time I ate that many consecutive servings of protein." I told a friend that this morning as I locked up my bike...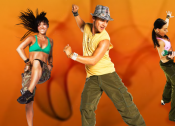 Posted:
Jan 22 2013 - 12:43pm
Latin dance in ill-fitting spandex became my recipe for fitness success sometime during 2011. I'd first discovered salsa in Finland in 2001...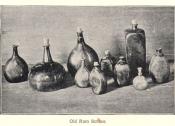 Posted:
Jul 12 2012 - 10:54am
Charleston has had a love affair with rum since the 17th century, albeit a torrid romance appropriated on the backs of slave labor. The drink...