King Street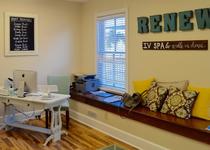 BY: Whitney Currin
For the record - the most common IV treatments given at Renew IV Spa & Walk-In Clinic are the immuno-boost and the athlete's boost—not hangover boost, so let's stop thinking of IV clinics as the hangover pick-me-up spot. I recommend everyone try IV therapy and the walk-in clinic at Renew IV Spa & Walk-In Clinic. Having a walk-in clinic as simple as the one at Renew is such an asset to the community, especially since it is so reasonably priced at just $64 for a history, physical examination, and any necessary prescriptions.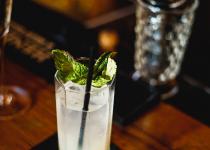 BY: Mac Kilduff
Cocktail Club's September cocktail class was all about making fresh tailgating cocktails to turn some heads during the game.
BY: Instant Grit
You may have seen the truck. You may have even chased it down, but now, you'll have the chance to enjoy some of Charleston's finest ice cream right on King Street. Don't miss the grand opening!
BY: Rory Gruler
Have you heard about... the gas leak on King? DMX getting cuffed in SC (Again.)? Which Hollywood A-Lister may make a mediocre-at-best Batman? The shark they just found on Sullivan's? If not... read on
BY: Rebeccah Connelly
How one stroll down our most fashion forward strip left me thinking that my give-a-damn is busted when it comes to my everyday appearance. Any other moms feel the same?
BY: Rory Gruler
Of note this week: a councilman gets arrested, City Paper releases this year's Best-Ofs (GRIT, included!), and a new shop's set to open on King. Speaking of King Street—who's ready for Second Sunday?!
BY: Hunter Boone
Here's one: King Street's Sneaker is throwing a launch party to celebrate its new web shop—and by party I'm talking open bar, five live music acts (including Damon Chivers), and one BIG giveaway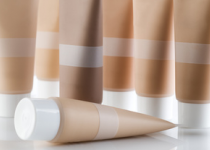 BY: Andrew C. Petersen
Just as you shouldn't be wearing a miniskirt sans tights this season, you shouldn't be sporting the same foundation you wore in July. Here's what to look for in a foundation that's right for right NOW
BY: Molly Hutter
10 reasons why you should stop by King Street's newest shop, open TODAY
BY: Chassity Evans
Last week, a group of gown-loving romantics (myself included) heeled up and headed down to LulaKate's new King Street showroom for a sneak-peek runway event, showcasing their lovely spring collection
BY: Chassity Evans
This Saturday, sip, snack, shop, and save at the opening celebration of Kate Spade on King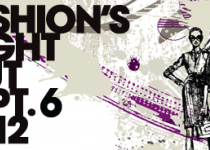 BY: Desmond Kinlaw
There's a worldwide fashion event going on next week and Charleston has its own small version of it...Here's my plea for us to step up and make it bigger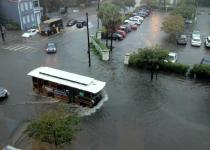 BY: Rory Gruler
Stranded cars, scary clouds, and waves on King—here's the news from Twitter on the crazy weather we've got going on out there. Keep checking in this afternoon for the most recent tweets
BY: Rory Gruler
Marley Lion, the housing market, and King Street-yogis are just some of what's been trending this past week on Twitter
BY: Natalie Mason
Better question: Ann Taylor, is THAT you? No longer for the older crowd, they're rockin' it this season with a killer—and fresh—Spring line
BY: Chassity Evans
Just in time for making your Spoleto wardrobe selections, King Street welcomes Calypso St. Barth
BY: Holly Herrick
The Upper King area is exploding with interesting new eateries, including this one, with cosmopolitan and rustic flair to boot.