King Street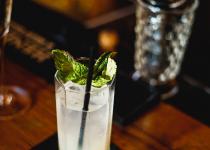 BY: Mac Kilduff
Typical tailgating fair, for me, has been cheap beer and occasionally a saccharine sour margarita out of a bottle. It's usually pretty generic but it gets the job done (and typically kdoes its...
BY: Instant Grit
The next big thing in delicious frozen treats is here. Now you have yet another opportunity to grab a treat inbetween your stops on King Street. This Thursday, the grand opening of Jeni's will offer...
BY: Rory Gruler
Should I be following YOU on Twitter? If so, email me your handle (rory@charlestonmag.com).
BY: Rebeccah Connelly
Last weekend, I found myself shopping King Street. ... For the three of you who don't know, this is basically ground zero of Charleston fashion and therefore tends to attract a certain...
BY: Rory Gruler
BY: Hunter Boone
To celebrate their new web shop, King Street's Sneaker is throwing a Web-Launch Party this Saturday, March 9, from 7 to 10 p.m. Thanks to PixelRocket of Charleston (a web-firm that...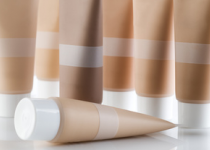 BY: Andrew C. Petersen
Winter is certainly here! Cold and dry are the two sensations I feel when I open my door and hit King Street. I know most of you have changed your clothing to match the season, but have you changed...
BY: Molly Hutter
It's official: Anthropologie now has a home on King. And after taking a peek at the goods during last night's opening party, it's clear the long wait's been well worth it. We all know Anthro's...
BY: Chassity Evans
Last week, I, along with some other gown-loving romantics, heeled up and headed down to LulaKate's new showroom on King Street for their spring runway show event. Katherine...
BY: Chassity Evans
This weekend get out and enjoy the weather by joining in the celebration of King Street's newly opened Kate Spade New York shop. This Saturday from 1 to 3 p.m. we'll be toasting to our new, "...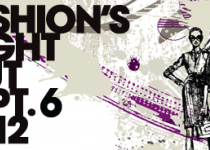 BY: Desmond Kinlaw
In less than a week, the great city of New York, along with hundreds of other cities all over the world, will partake in what is known as Fashion's Night Out. In its simplest form, FNO is...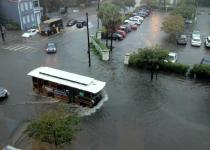 BY: Rory Gruler
BY: Rory Gruler
BY: Natalie Mason
I have to admit I have not stepped foot in an Ann Taylor store probably since Junior High. For a long time I thought it was geared towards older women. But lately, every...
BY: Chassity Evans
Do you adore Calypso St. Barth as much as I do? I was thrilled when I heard that they were expanding to include Charleston in their list of brick and mortar stores. Well the opening party...
BY: Holly Herrick
Situated near the cusp of Ansonborough and Elliotborough on the middle to upper reaches of the Charleston peninsula, this delightful new bistro strikes a winning balance between rustic, old-...