Kids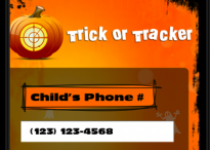 BY: Ashley Caldwell
We all know the old-school safety tips for the year's scariest night... But are you up on the latest and greatest digital tools for 21st-century trick or treating?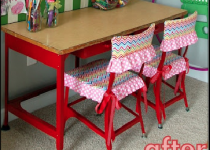 BY: Elisabeth Bova
A little spray paint and a lot of pattern take this vintage school desk from beat-up-blah to playroom perfection!
BY: Elisabeth Bova
Are your children leaving behind a trail of toys? Try a ransom box, but I'll tell you how to do it so it actually works...
BY: Elisabeth Bova
Keep track of your family's summertime fun—and goals—with a big super-cool list