Joan Perry's Blog Posts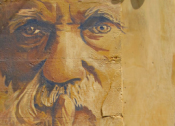 Posted:
Sep 25 2014 - 12:40pm
Darwin's Secret, Avondale, Charleston, S.C. The Darwin's Secret mural by Sean Williams has been one of my favorites tucked in behind...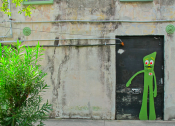 Posted:
Jul 28 2014 - 10:24am
When I come across something like this I am almost emotional. Seriously? Someone did this for ME!? Someone I don't even know gave me this...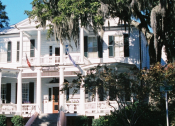 Posted:
Jun 23 2014 - 12:30pm
We are fortunate in Charleston to have a number of day trip locations that are manageable drives and good lunch destinations. Summerville, Walterboro...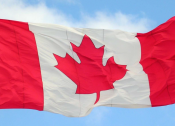 Posted:
Jun 18 2014 - 11:46am
I haven't been keeping up the "daily photo" entries lately but I have good excuses for my absence! My family was having a get together in Canada and...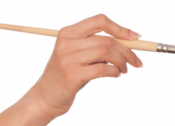 Posted:
Jun 3 2014 - 12:26pm
There is a new mural in progress on Queen Street in between King and Meeting. Anyone know who the artist is?While we are on the mural topic, with all...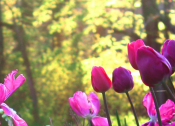 Posted:
May 28 2014 - 12:37pm
These folks made such good use of their little front yard on Queen Street. that I check on it every summer hoping that they do it again and they...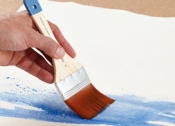 Posted:
May 22 2014 - 1:15pm
Eye catching mural here. I appreciate people making such an effort to keep me entertained. I was snooping around to see the changes happening at...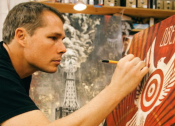 Posted:
May 19 2014 - 12:10pm
Charleston artist Shepard Fairey is leaving his mark in an exciting way and I caught a few of the pieces of art and then happened on him in action....
Posted:
May 12 2014 - 1:46pm
I had such a perfect dinner last night at Charleston's new French restaurant Chez Nous. Set in a tiny little renovated house on Payne St. off Coming...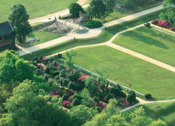 Posted:
May 7 2014 - 1:32pm
Not stirred, not shaken but soireed! The folks at Charleston Magazine were kind enough to include me in their Evening Under the Stars event...