About
Joan McDonald shares her favorite gardening tips and how-tos from her charming, 1940's-era cottage near Hampton Park. Her interest in gardening is well-rooted, fostered by her mother and polished hands-on in the industry of horticulture. In the span of a decade, Joan has launched a high-end boutique, served as a consultant for Bath & Body Works, and dabbled in product design. Most days, you can find McDonald pushing plants, making marmalade from her calamondins, or volunteering as a Clemson Extension Master Gardener. Tune into her blog for growing advice, recipes and projects from her studio.
Joan McDonald's Blog Posts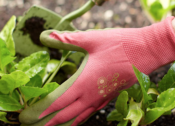 Posted:
Mar 12 2014 - 9:37am
Hello Front Yard to Table Friends, Once again it is that time of year again when we as low-country gardeners have the wonderful...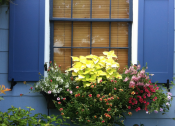 Posted:
Jan 20 2014 - 2:39pm
Hello Front Yard to Table Friends, well, it has been a tough winter here in Charleston with the temperatures dipping down as low as 16 degrees. Many...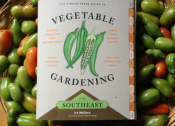 Posted:
Nov 26 2013 - 4:06pm
Got a gardener on your Christmas list? No sweat: here are some of my favorite things. » Gift a Holiday Wreath! Deck your Halls with...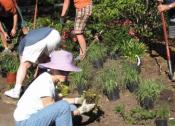 Posted:
Nov 17 2013 - 7:02pm
Grow Organic This Tuesday (tomorrow, November 19!), the Magnolia-Sycamore Community Garden in West Ashley is holding an open house....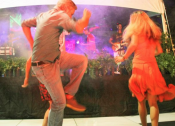 Posted:
Sep 10 2013 - 3:38pm
Are you up for the Party for the Parks? Just in case you hadn't heard... the Charleston Parks Conservancy, a volunteer-based organization that helps...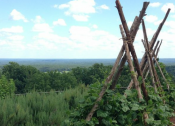 Posted:
Aug 22 2013 - 11:35am
Fall is just around the corner and it is time to select the cool season growers! I recently returned from an inspiring trip to ...
Posted:
Jul 17 2013 - 9:51am
Here's the bouquet I'm making today. Do you ever think you can do these yourself? Easy, easy, especially if you've got the supplies growing...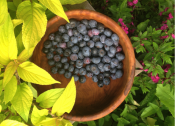 Posted:
Jul 1 2013 - 8:56am
It is blueberry time here in Charleston. The berries are just starting to ripen on the bushes, which means it is time to harvest! As with...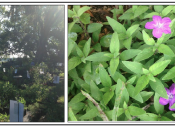 Posted:
Jun 15 2013 - 7:33am
Here's a pretty valuable planting tip for you: if you're looking to add a new plant to your garden, go native. I got to thinking about this...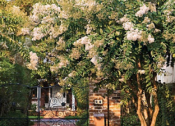 Posted:
Jun 3 2013 - 9:05am
Southern Living Need a little gardening inspiration?? Here is a unique opportunity that will give you plenty of that, plus benefit a worthy...