Jenny Keenan's Blog Posts
Hanging a gallery wall may seem scary (lots of space = lots of room to mess up, no?). But I promise it's not. Here are DIY tips for creating an AWESOME installation of pieces you love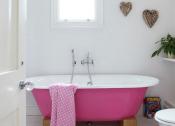 Have a soft spot for this time of year, with its hearts and romance and love-inspired everything? You can roll that right into your home, too—here's 20+ romantic design ideas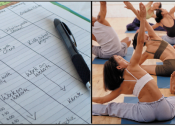 "Time tricks," asking for help, giving negative people the boot... I'm hitting the New Year with a cheat sheet for finding balance with family, work, and everything in between. What are your tricks?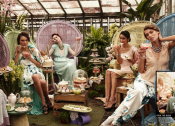 The peacock chair has so many new faces. It's always been sexy, but lately it's gone from glamorous to artsy to down-right cool. Which styles do you love?
Local artist Justin Walling's new line of antiqued mirrored tiles for Ann Sacks are awesome. After working with him on other projects, it is really fun to watch him rise to a national level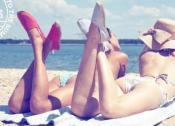 Soludos has done it again—their collections are like "a party on your feet" (my words, thank you very much!). Ikat, 1970s, seersucker, silks... It's definitely summer down south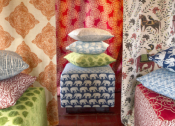 With a new collection available at Duralee, John Robshaw's colorful and bohemian signature style is now at a price we can all afford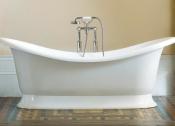 Who the heck knew? Some of the most amazing bathtubs in the world are made locally.... Take a look.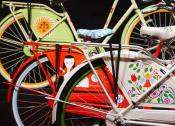 This collection of bikes by Electra are not your grandmother's beach cruisers. But she would have hopped on... They're like art, and I want to hang them on my walls. Take a look...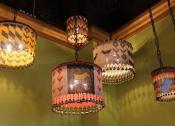 I just got back from the 2012 spring market—here are some of my favorite rugs, lighting, furniture, and accessories to give you an idea of what's coming down the pike this season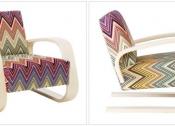 The bold and graphic design of the zig-zag Chevron stripe is a simple design, but it is absolutely perfect. I see it everywhere now, from DVF dresses to posh poufs
Fill up your heart and walls with simple kids' artwork and large-scale pictures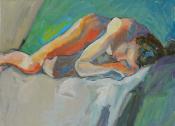 Have you bought from the Charleston Artist Collective? The price is right and it's a great way to buy local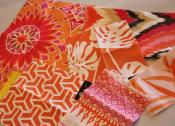 What fun we get to find out what the hottest, boldest, most on-trend hue is for the year ahead....
I've always loved the design and durability of a vintage Navy chair. Check out the updated look!