Jane Perdue's Blog Posts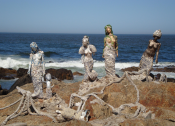 Posted:
Aug 30 2014 - 7:57am
For lots of reasons, many women struggle with getting the balance between confidence and humility just right. It's another one of those "Goldilocks"...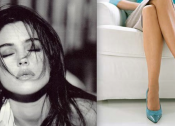 Posted:
Mar 11 2013 - 6:04pm
I had fallen behind (grossly so) in my social media follow-back connections, so the rainy afternoon full of cancelled appointments was the perfect...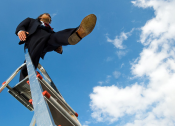 Posted:
Feb 25 2013 - 9:55am
You've been angling for a promotion for nearly a year, but no luck. You're frustrated. Others are moving up the career ladder and there you are,...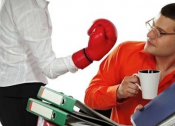 Posted:
Feb 4 2013 - 5:49pm
It's the weekly department staff meeting, and your boss just recognized a colleague for her innovative idea to improve customer service. Her public...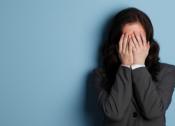 Posted:
Jan 28 2013 - 4:13pm
She'd been hesitant and tentative throughout most of the coaching session. When I asked her to define where she wanted her career to go, ...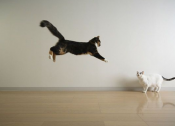 Posted:
Jan 14 2013 - 6:25pm
If it weren't so sad, it would be funny in a sick kind of way. I've been wrangling with the local post office for two months over a missing book....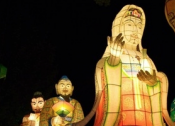 Posted:
Jan 7 2013 - 9:29am
She'd been impossible to miss—tall, impeccably groomed, and stylishly dressed. Flitting from table to table, she rarely spent more than a minute or...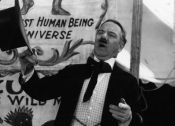 Posted:
Dec 17 2012 - 6:30am
Challenge my mind. Pique my curiosity. Move me. Make me laugh. Tick me off. Just don't try to sell or subscribe or impress me before...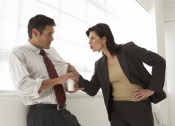 Posted:
Dec 10 2012 - 1:10pm
Graham was upset with his team's monthly business results, and his withering criticism of their performance during the staff meeting had brought a...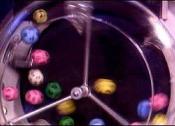 Posted:
Dec 3 2012 - 11:50am
Glance at online news headlines. Check email. Debrief the boss. Go to staff meeting. Return calls. Check email. Review new sales results. Look at...